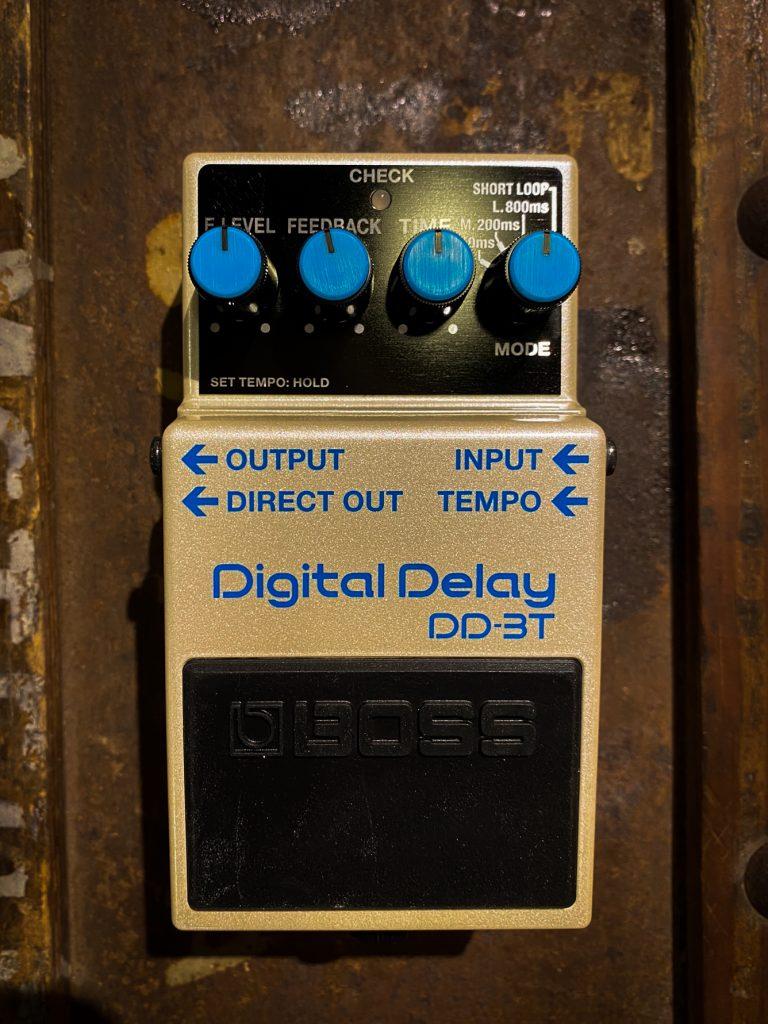 BOSS's iconic DD-3 Digital Delay has been a pedalboard staple since 1986, loved everywhere for its great sound and simple operation. With the DD-3T, we've updated the classic stomp with enhanced functionality while fully retaining the original's sound and control layout. It's now possible to tap in delay tempos using the onboard switch or an external one, with your choice of three beat subdivisions. And the direct output jack has been moved next to the main output, providing easier connectivity for wet/dry setups.
+ Shipping cost calculated at check-out
+ Your product ships within 2 working days
+ Fair Trade return within 14 days
+ Video Call demonstration for amps and guitars available.

Request Demo

Send Whatsapp

Send E-mail
Request a Video Call Demo
Boss DD-3T
https://www.kauffmannsguitarstore.com/product/boss-dd-3t/
What would you like to know?
Boss DD-3T
https://www.kauffmannsguitarstore.com/product/boss-dd-3t/
VIDEO
SPECIFICATIONS
Updated version of the industry-standard DD-3, with enhanced functionality for modern players
Ultra-easy operation for fast sound creation
Delay time of 12.5 to 800 ms, divided into three ranges for quick setup
Tap in tempos with the onboard pedal switch or an external footswitch
Short Loop setting for creating phrase loops (same as the Hold function on the original DD-3)
Direct output for sending dry and wet sounds to separate amps
Main and direct output jacks now positioned on one side of the pedal
BOSS five-year warranty