Pre War Guitars was founded on the basis of building a different kind of vintage-inspired guitar; one that has the sound, the feel, and the look to match the glorious classics that were made in the late 1930s. As founders Wes Lambe and Ben Marschal put it: "to us it's simple. We love perfectly setup, adjustable, old sounding, and old/beat up looking guitars, and that's exactly what we make". And at Kauffmann's Guitar Store we salute them for doing so. Their guitars are truly something else.
Why we sell Pre War Guitars
At KGS, we only carry brands we truly believe in. Here are the some of the key reasons we sell Pre War Guitars:
Very accurate reproduction of "Golden Era" guitars from Martin and Gibson
Looks like an 80 year old guitar. Sounds very much like an old guitar
Modern day build quality and playability
If you love old guitars but do not have €30.000,- plus to spare
Being big fans of pre war era guitars ourselves, we love the idea of a new vintage guitar. They feel, look, and sound deceivingly close to the real thing, but don't require the same level of maintenance of a guitar that was built 80+ years ago. Pre War Guitars make instruments that have the best of both worlds, and we invited Dutch guitarist Martijn van Agt to demo them for you.
see the reviews
Shop Now
International Herringbone Granadillo
From € 6699,-
A dreadnought cannon that uses no endangered species. It has a big bark, but lots of warmth as well. The chords are sweet, and the single notes are punchy and warm. Granadillo looks very similar to old growth brazilian, more so than a lot of new rosewood. The bottom four strings are almost indiscernible from brazilian tonally, the top two strings have more of a mahogany-meets rosewood punch and warmth.
shop now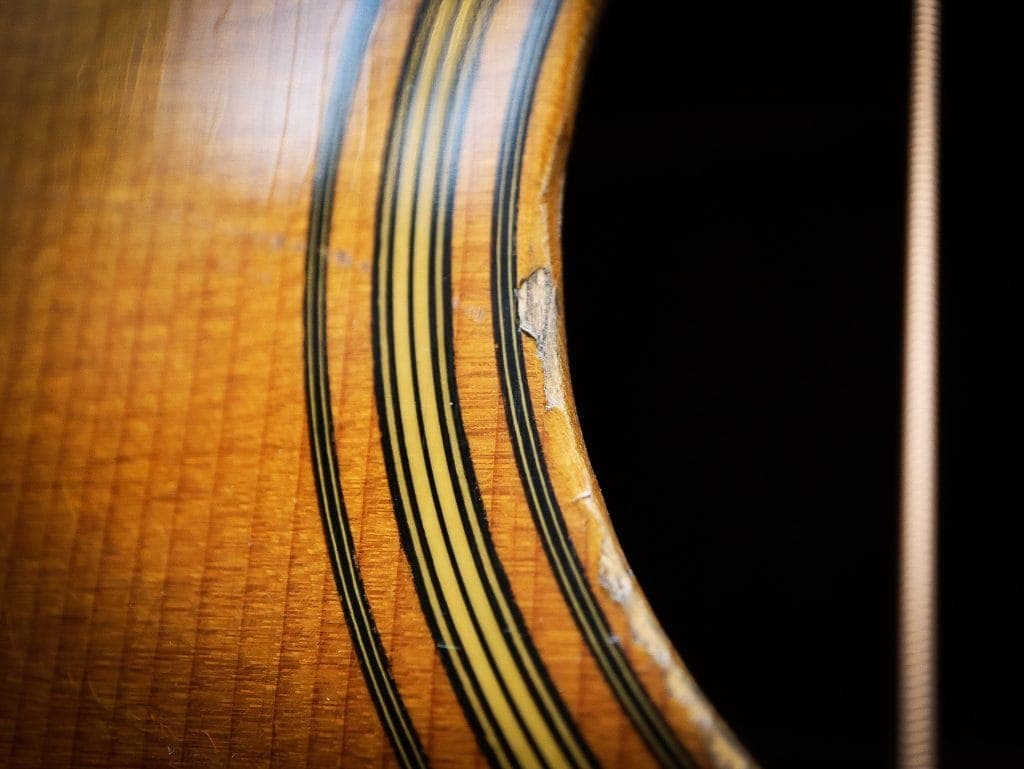 There is something romantic about a guitar that has been well-loved, played often, and bears all the marks to prove it. Because, after all, a guitar that is played often, must be a good guitar, right? Unfortunately, most guitars that do have this authentic vintage sound, look, and feel were built in the 1930s, which means that playing them requires careful tune ups and repairs rather frequently. Pre War Guitars went out to tackle exactly this problem; to make guitars which are perfectly set up, adjustable, old sounding, and old looking.
The company was founded by Wes Lambe and Ben Marschal in 2014, following decades of researching and repairing both new and vintage guitars. Both founders bring a rather impressive set of skills to the table. Wes came up in the guitar world by building seven- and eight-
string fanned-fret guitars for clients including Charlie Hunter, David Crosby, Nels Cline, and Pat Metheny. Ben, after becoming obsessed with acoustic guitars in high school, graduated from Roberto-Venn School of Luthiery in 2001, and went on to building and repairing guitars in his garage. Ben later gained a reputation for his vintage-instrument expertise while he was working for mandolin master Tony Williamson. As fate would have it, Ben and Wes connected through their deep passion for pre war guitars, and began their company to create new interpretations of the well-loved and heavily played guitars they were so passionate about. Their appreciation for authenticity, combined with their technical expertise allows them to build instruments that truly look and sound like they were built in the 1930s, but are built to live long, healthy lives.
And their team of master builders seems to know what they're doing. Many professional musicians who share the founders Wes and Ben's love for 1930 era guitars have taken a liking to their guitars. Notable players include Molly Tuttle, Tommy Emmanuel, and Eli West, all of which are known to deeply care about the sound and feel of the guitar they play. Tuttle is even quoted on the Pre War Guitars website, saying "This is the best new guitar I have ever played". Another proudly displayed comment by Emmanuel states that "You have exceeded my expectations…and they were high". So, in case you had any doubts as to whether Pre War Guitars not only look vintage, but also sound like it, then you should find some comfort in the high praises of two very great guitar players.
our pre war demo
The new vintage guitars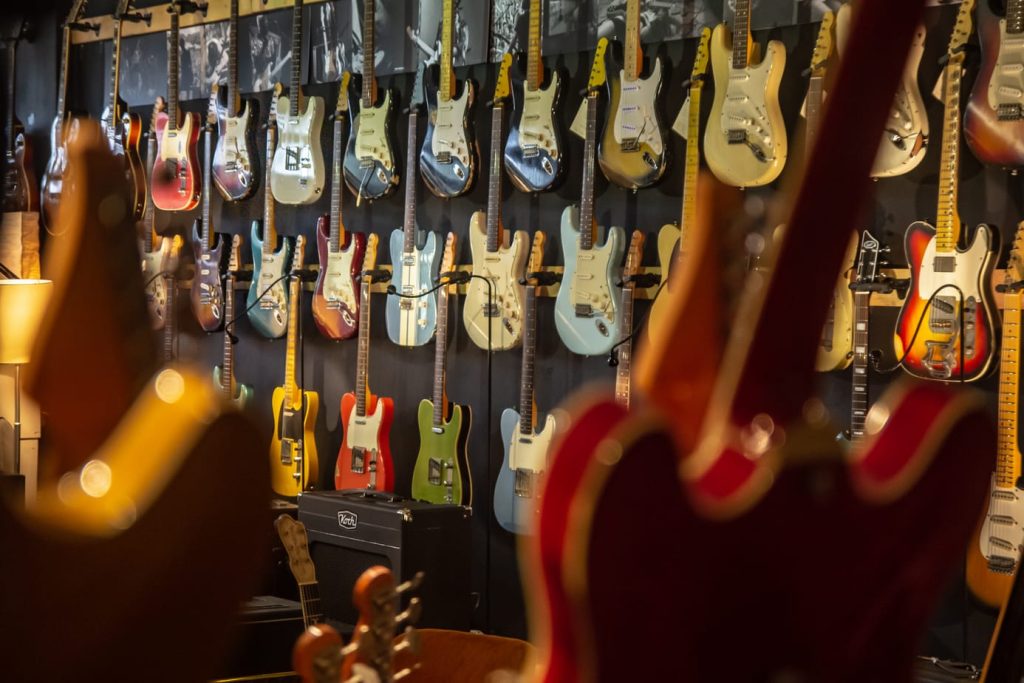 Lets talk Per War Guitars
We are here to help with anything you might like to know about our Pre War guitar collection. We have a large collection of acoustic Pre War guitars. In addition you can find brand spanking new guitars and used. Drop us a message or give us a call!
Private Studio Session
Looking to give our Pre War guitars a try? Book a private studio session here at our store. Touch, smell and hear the guitar you have been thinking about before you pull the trigger on a purchase.
Get in touch
Book a session