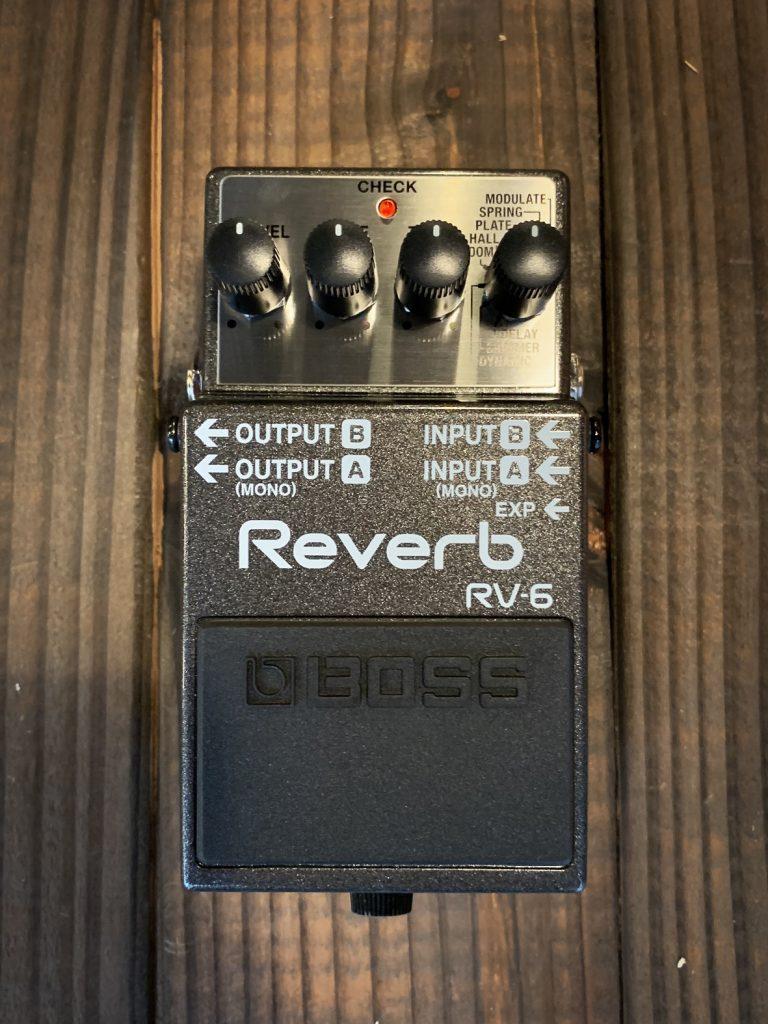 Boss RV-6 Reverb
Met zijn weergaloze geluidskwaliteit en zijn grote veelzijdigheid is de RV-6 de nieuwe reverbpedaal bij uitstek. Dit krachtige pedaaltje, dat de vorige generaties ver achter zich laat, maakt gebruik van de nieuwste technologie en de legendarische BOSS know-how om je met één voetbeweging de meest verbazende reverbsounds te geven. Een subtiele kamergalm, een modern shimmereffect of een extra lange reverb, de RV-6 hult je klank in een weelderige sfeer die je eindeloos zal inspireren.
Klik hier om meer te weten te komen over dit pedaal en of het iets voor jou is!
+ Shipping cost will be calculated at checkout.
+ Ships within 2 working days
VIDEO
SPECIFICATIES
Compacte en veelzijdige reverbpedaal met rijke en brede klank
Verfijnde reverbklanken van de hoogste kwaliteit, snel en eenvoudig in te stellen
Nieuwe algoritmes van studiokwaliteit, gebaseerd op de allernieuwste BOSS-technologie
Acht modi voor een gevarieerde reeks gebruiksklare reverbeffecten
Shimmer-, Dynamic- en Delay+Reverb-modi bieden de rijke, overweldigende klanktexturen waar hedendaagse gitaristen naar op zoek zijn
Reverb-niveau is regelbaar via een optionele externe expressiepedaal
Werkt zowel in mono als in stereo