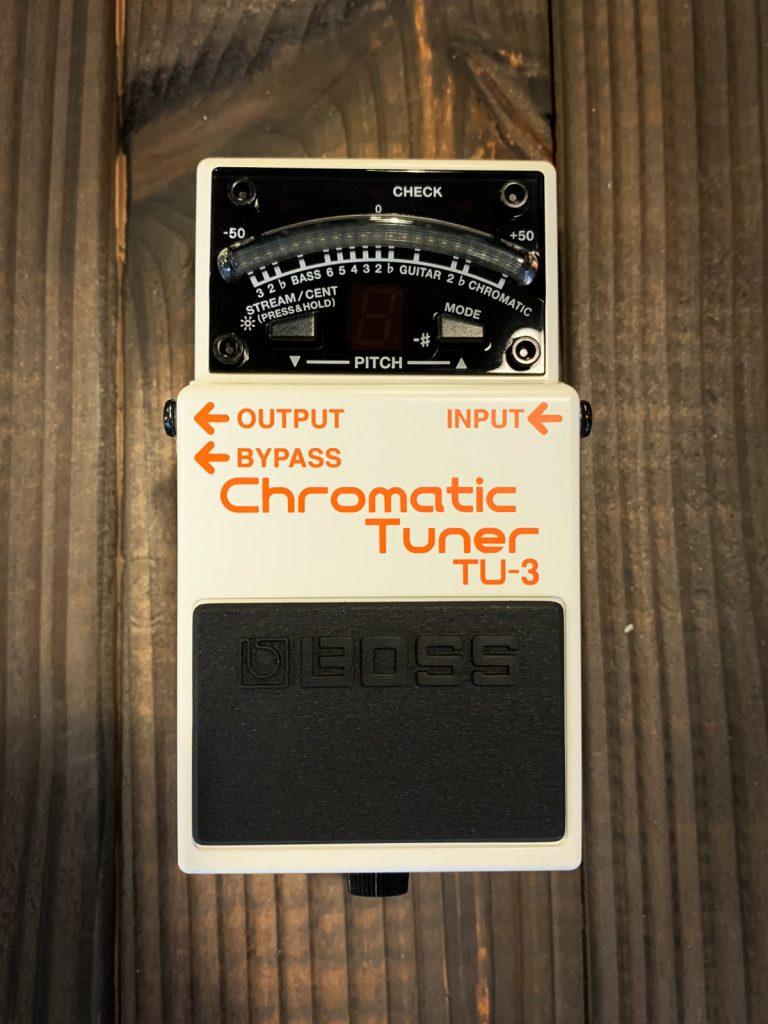 Boss TU-3 Chromatic Tuner
Sinds de TU-2 is het hebben van een pedaal tuner een must geworden voor elke gitarist en de TU-3 neemt hiervan gewoon de fakkel over. Ook hij bevindt zich in een oerdegelijke BOSS-pedaalbehuizing. Hij is voorzien van een 21 segmenten tellende LED-meter met een "High Brightness"-mode, die zelfs bij daglicht nog duidelijk leesbaar is. Kies de chromatische of de gitaar/bas-tunermode en laat je tijdens het stemmen leiden door de "Accu-Pitch Sign"-functie. De TU-3 beeldt tevens de nootnamen af – zelfs voor 7-snarige gitaren en 6-snarige bassen. En de Flat Tuning-mode laat je toe je instrumenten tot 6 halve tonen lager te stemmen.
Klik hier om meer te weten te komen over dit pedaal en of het iets voor jou is!
+ Shipping cost calculated at check-out
+ Your product ships within 2 working days
+ Fair Trade return within 14 days
+ Video Call demonstration for amps and guitars available.

Request Demo

Send Whatsapp

Send E-mail
Request a Video Call Demo
Boss TU-3 Chromatic Tuner
https://www.kauffmannsguitarstore.com/product/boss-tu-3-chromatic-tuner/
What would you like to know?
Boss TU-3 Chromatic Tuner
https://www.kauffmannsguitarstore.com/product/boss-tu-3-chromatic-tuner/
VIDEO
SPECIFICATIES
21-segments LED-meter met instelbare helderheid
High Brightness-mode voor een betere leesbaarheid bij daglicht
De "Accu-Pitch Sign"-functie geeft een optische indicatie, wanneer een noot juist gestemd staat
Chromatic- en Guitar/Bass-mode (stemmen volgens snaarnummer, ondersteunt 7-snarige gitaren en 6-snarige bassen)
Guitar Flat-mode voor "drop"-stemmingen tot 6 halve tonen lager
De signaalweergave wordt tijdens het activeren van de tuner automatisch uitgeschakeld
Kan stroom voorzien voor 7 andere BOSS pedalen
BOSS 5 jaar garantie