Nash guitars is the largest independent builder of aged guitars and basses in the world. There are several reasons we love Nash guitars here at Kauffmann's. Firstly, they are extremely well priced for the level of quality and craftsmanship you get out of a Nash guitars instrument. Secondly they play great and sound amazing.  The team at Nash guitars have become masters at building guitars that feel like they have been played for decades.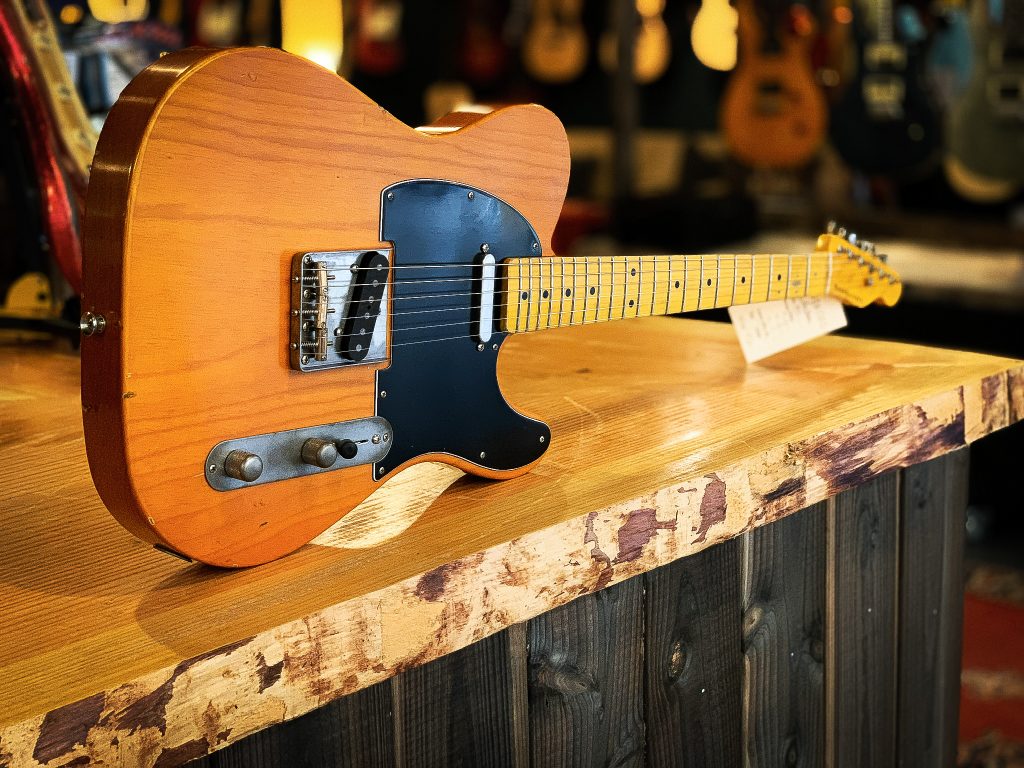 Why we sell Nash Guitars
At KGS, we only carry brands we truly believe in. Here are the some of the key reasons we sell Nash Guitars:
Custom shop guitars at factory prices
Classic models such as strat, tele and jazzmaster
No thrill guitars, Bill Nash covers the basics and does that extremely well
Nash guitars are nostalgic as hell. They look and feel as though they have been on several world tours with some of the greatest guitarists out there. And they sound great, of course. Their guitars are, quite literally, a blast from the past, which is one reason we love them here at Kauffmann's.
see the reviews
Shop Now
Nash S 63 Sonic Blue
From € 2495,-
The S63 introduces the vast palette of colors from the heyday of the 1960's car culture. Alder bodies and rosewood necks are standard, though ash and maple may also be used. 3-ply pickguards in White, Mint, Tortoise, Black and Pearl add to the wide variety of looks of our most popular S Model.
shop now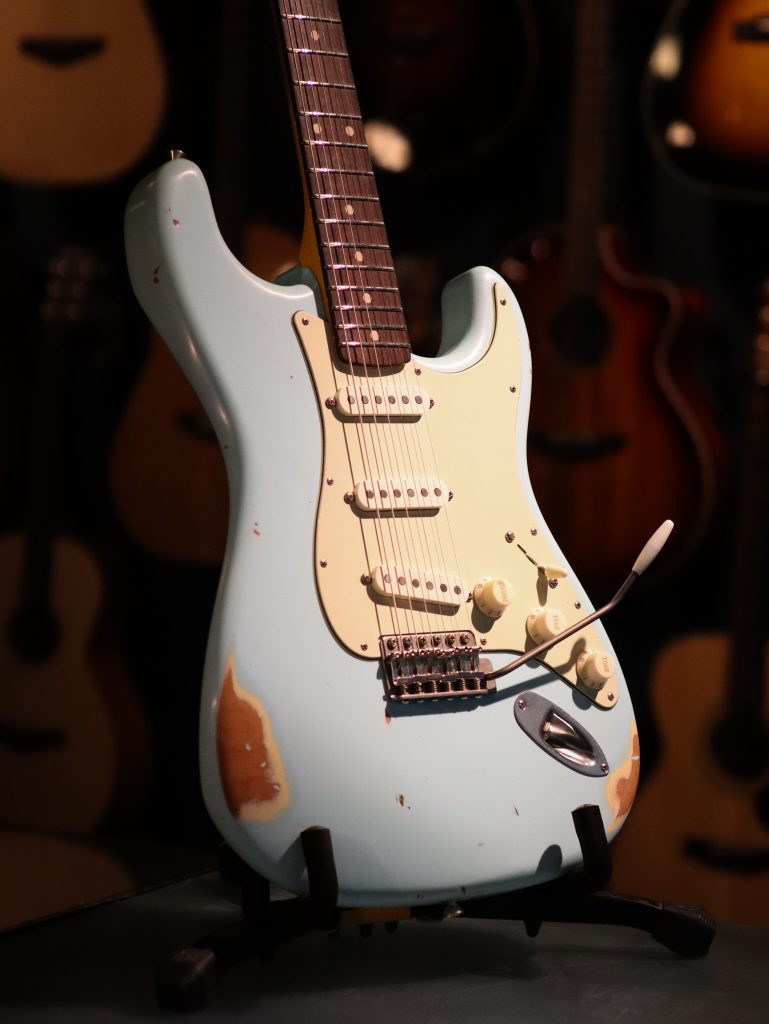 Nashguitars was founded by Bill Nash in 2003, who made it his mission to build guitars that don't break the bank, yet still capture a great look and feel, much like you have with some of the classic vintage fender guitars. That is why Nashguitars has become one of the best value when it comes to guitars – or best bang for your buck, if you will – for many guitar retailers and dealers around the world; including us at Kauffmann's Guitar Store.
What started in his basement as a passion project and way to build custom guitars for friends and private clients, has since become a recognised specialty brand. Today, Nashguitars ships over a hundred guitars to dealers around the world. The company remains a family run business, and employs a small team of 9 master guitar builders. Their enthusiasm for vintage guitars drives production, and their
obsession for creating perfect Nashguitars drives the quality, intricate construction, set up, and hand ageing that the brand has become known for. The result; perfect vintage style guitars, which look well-loved, sound well worn, but are actually brand new and built to last.
When it comes to the building process, the devil is in the details for the team at Nashguitars. This can be seen when it comes to fret dressing, set-ups, nut cutting, as well as several other fine details. While other brands would find ways to streamline this painstaking and time consuming detail work, Nashguitars recognises its importance as something that sets them apart from the rest.
Thin coats of 100% nitrocellulose lacquer allows the wood to stay light and vibrant. This helps Nashguitars with achieving an aging process which looks tasteful and realistic; like you have owned and played their guitar for a very very long time. While many of their components are manufactured in-house, the ones they cannot make themselves are custom made to their specific tolerances and specs. The Lollar pickups used on all Nashguitars, for example, are wound specifically for them. The average build time for Nashguitars is 10-12 weeks, but there are many factors that can affect this time frame, such as special order parts, and custom paints, to name a few. All in all, their attention to detail, and overall passion for building vintage inspired Nashguitars counts toward achieving their goal of creating guitars they would be proud to own themselves.
Nash Demo
My Pink Nash Stratocaster And Red Nash Telecaster Guitars – Your Questions Answered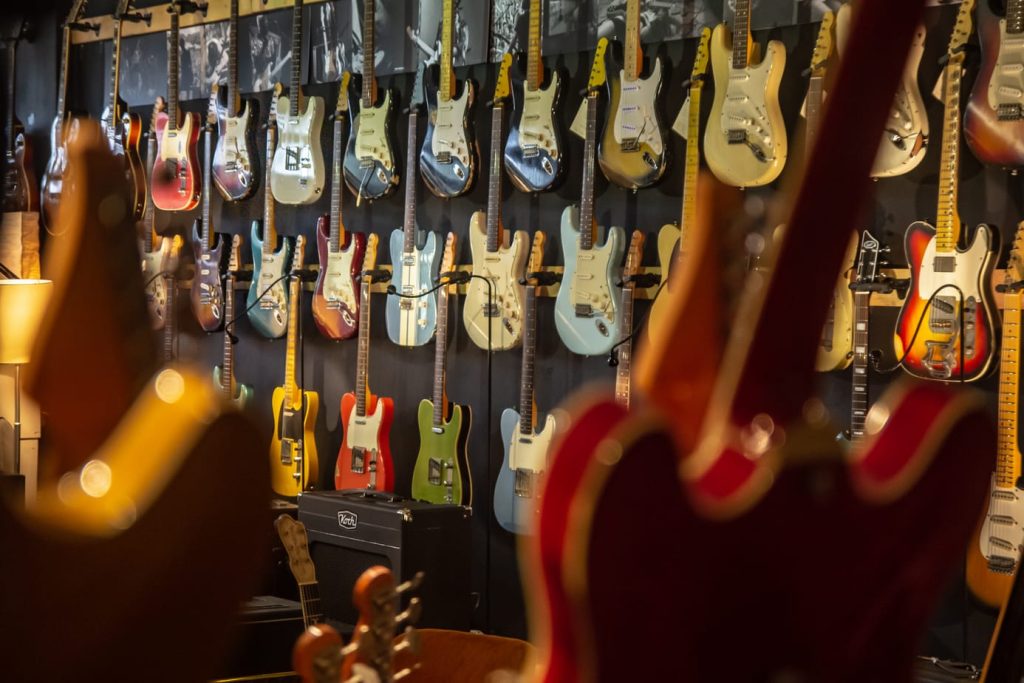 Lets talk Nash Guitars
We are here to help with anything you might like to know about our Nash guitar collection. We have a large collection of electric Nash guitars. In addition you can find brand spanking new guitars and used. Drop us a message or give us a call!
Private Studio Session
Looking to give our Nash guitars a try? Book a private studio session here at our store. Touch, smell and hear the guitar you have been thinking about before you pull the trigger on a purchase.
Get in touch
Book a session
Two great guitars at non custom shop prices played against each other.
AN HONEST REVIEW OF JEREMY SHEPPARDS NASH T-52
Jeremy Sheppard, the Guitar Hunter is talking about his Nash guitar. An honest review about a honest guitar.
FENDER CUSTOM SHOP STRAT VERSUS BILL NASH STRAT
No talking, just playing. You decide what your ears like best.