Being a veteran of the guitar business, John Suhr has inspected, researched, and de-constructed vintage Fenders with scientific rigor. He quantified what gives them that renowned vibe, as well as what makes the originals problematic, such as their notoriously finicky tuning systems and small neck radiuses. By taking his findings and applying them to his own craft of building guitars, Suhr Guitars was born. Today, Suhr Guitars are played by greats such as Mark Knopfler and Peter Frampton, and the company has even added a signature line of tube amplifiers to complete the Suhr Guitars experience.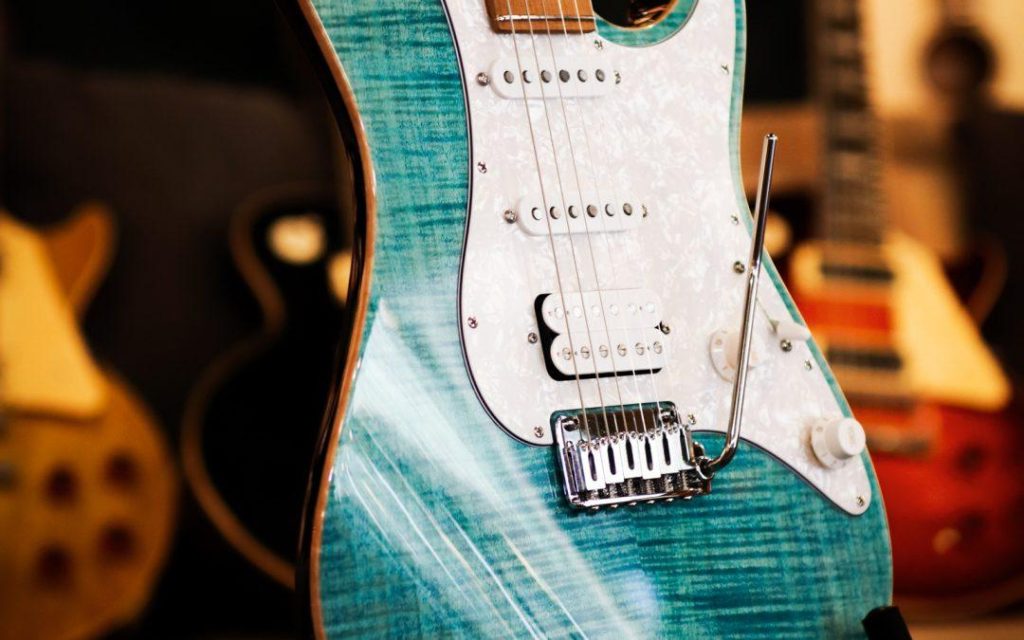 Why we sell Suhr Guitars
At KGS, we only carry brands we truly believe in. Here are the some of the key reasons we sell Suhr Guitars:
Suhr developed the strat and tele where Fender left off. Fender leans on their great heritage. Suhr developed the better guitar based on the platform Fender offered.
Solid guitars with loads of features that make it a better guitar. Think compound radius, stainless steel frets, locking tuners, silent electronics, superior tremelo system for in tune playing and a great range of different sounding guitars. From classic single coil to modern humbucker sounds.
Superb build quality. Every guitar is rock solid straight out of the box.
In his four decades in the guitar business, John Suhr has approached vintage Fenders with scientific rigor. Quantifying what gives them that vibe and rejecting what makes the originals problematic,. Things as their notoriously finicky tuning systems and small neck radiuses. He's repaired and made guitars for greats like Mark Knopfler and Peter Frampton and, if that weren't enough, he's also given sound reinforcement a similar treatment in his line of tube amplifiers.
See the reviews
Shop Now
SUHR VERSUS FENDER VERSUS PRS SILVER SKY
At first sight they look very alike. But they are not. Not even close. So what it is that sets Suhr apart from Fender, Nash and the PRS Silver Sky?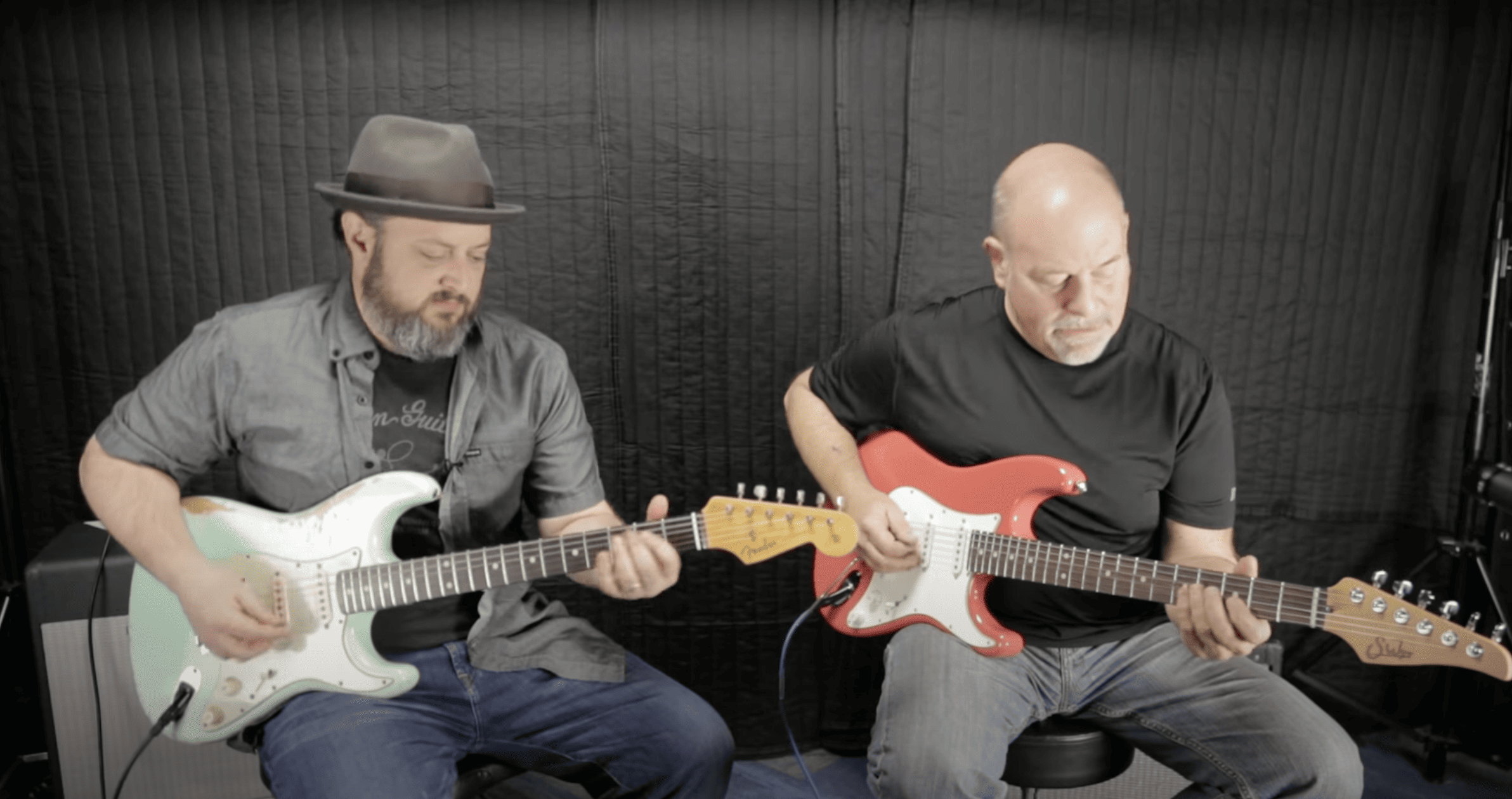 Fender VS Suhr
Check out a demo for a direct comparison btween a Fender and a Suhr guitar.
Watch Now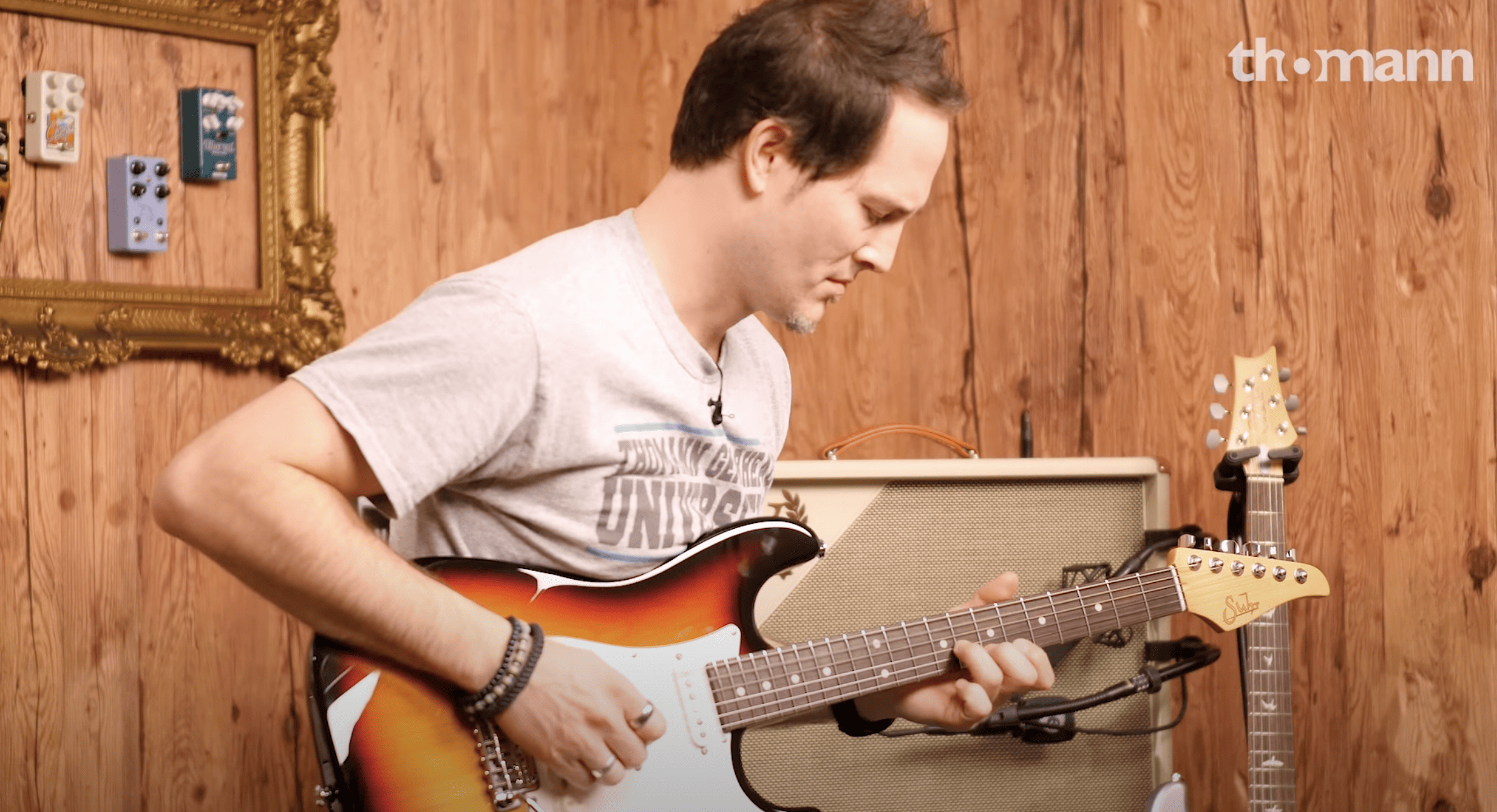 Fender VS Suhr VS Silver Sky
Check out this demo with all 3 Guitars in play. Whats the best Strat?
Watch Now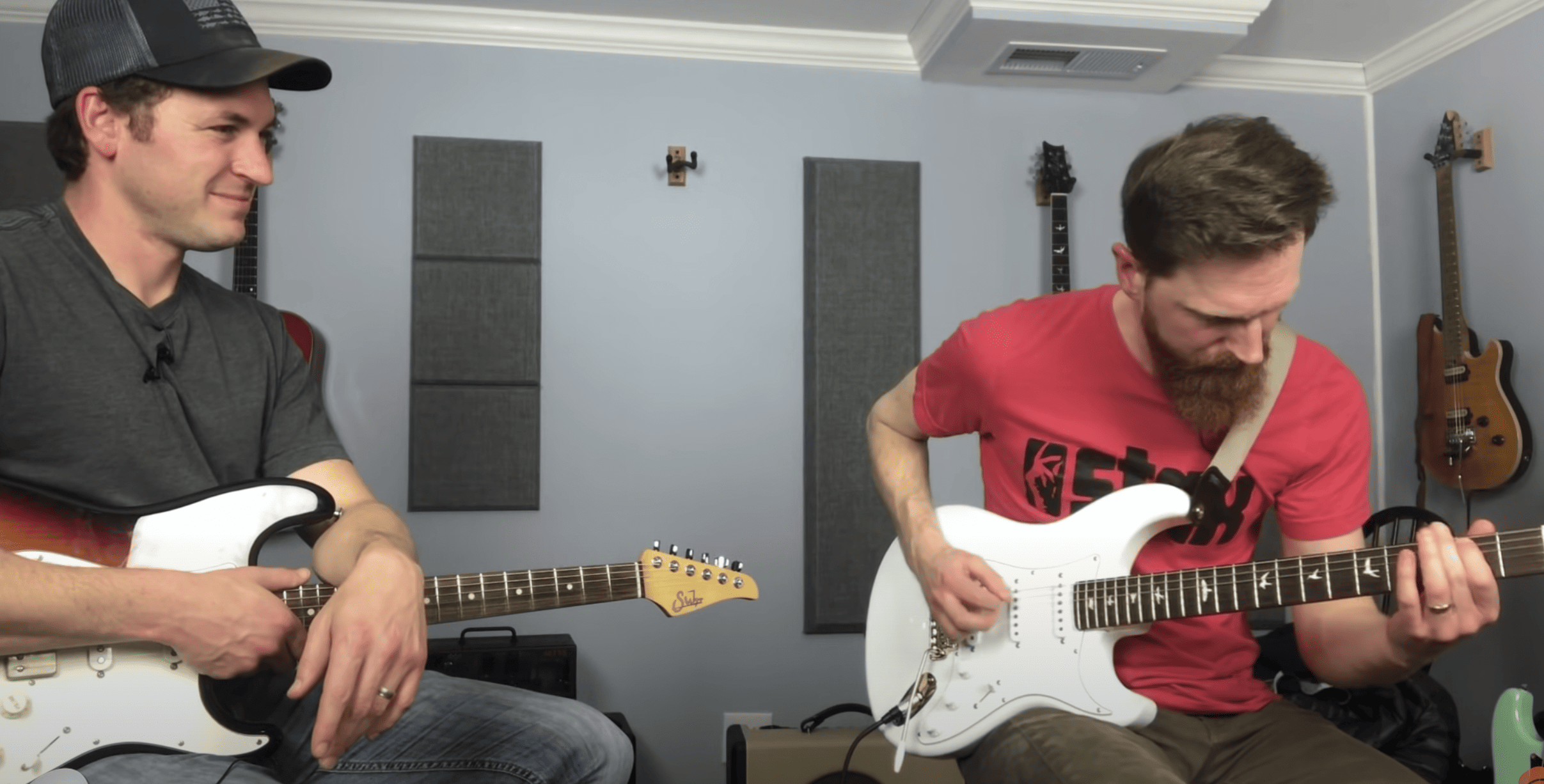 PRS Silver Sky VS Suhr Classic Pro
Check out this demo by Micheal Palmisano. Great test between the PRS and the Classic Pro. 
Watch Now
Suhr Guitars is known for producing some of the finest hand-crafted guitars and amplifiers around. With the goal of making more than just instruments, but 'produce dreams that inspire musical passion and artistic creativity', the Suhr Guitars team is dedicated to the highest standards of quality possible. Their master builders' fanatical attention to detail, expert ears for tone, and their love for music are reflected in the guitars they build for Suhr Guitars.
The vision of Suhr Guitars founder, John Suhr, is to design and produce the best musical instruments and electronics possible. And this passion for greatness can be felt across all departments of the company. From the hard work of dedicated employees who all share a love for music, to technological know-how of their machine specialists, and the skill of experienced master builders – they all come together to create instruments that are played and savoured by guitarists around the world. 
As you can probably tell, the greatest asset of Suhr Guitars is the tight knit team of people who are dedicated to build the very best guitars possible; not just their founder, John Suhr. The fact that they clearly and proudly communicate this to their community is why we love and respect their brand here at Kauffmann's Guitar Store. And, of course, because they make amazing guitars.
An all-original 1950s Fender Stratocaster or Telecaster is the ultimate instrument for many guitarists when it comes to sound and vibe.
Suhr Guitars founder John Suhr, however, is not among this devoted Fender fan club. As a teenager in the 1970s, John Suhr bought his first guitar in order to play songs by Jimi Hendrix, Led Zeppelin, and The Who. With his new found passion taking a hold of him, he upgraded to a Fender Stratocaster, but quickly grew frustrated with its tendency to go out of tune, as well as the fact that it kept fretting out. Taking matters into his own hands, he had himself a new neck made, by none other than legendary archtop builder, Bob Benedetto. As he started hanging around Bob's shop, John started down the path of building his own guitars.
In his 20s, John moved to New York, where he initially worked in the restaurant business to pay rent, but quickly got himself a gig at Rudy's Music Shop, where he started in the repair department. While working at Rudy's John got to know hundreds, if not thousands, of electric guitars, many of them classic vintage builds. This exposure to such a vast variety of guitars gave him insight into what worked on these guitars, and what didn't. It was this insight that would lay the foundation for Suhr Guitars later on. But his learning didn't stop there.
In 1995, John was offered a job as a senior master builder at the Fender's Custom Shop, where he was involved in some very cool projects, and heavily invested in pushing for Research & Development for pick-ups and finishes, within the Fender organization.
He quickly realised that working for a large organisation such as Fender did come with its limits, and after a few years he started to crave for more autonomy and freedom to experiment. During his time at the Custom Shop, John met Steve Smith, a representative and programmer at a CNC software company, with whom he started Suhr Guitars/JS Technologies in 1997.
The early days of Suhr Guitars were exciting ones, though not easy. John did all the finishing touches, from sanding bodies, fretting necks, to finishing the guitars himself – often working up to 20 hours a day to meet customer demand for Suhr Guitars. But the effort and long hours paid off eventually. Suhr Guitars continued to grow, and now employs just over 100 people who operate the company's 27,000 square foot, state of the art facilities in Lake Elsinore, California.
Suhr Guitars production lines include the Professional, Antique, and Satin series, all of which are made with impressive standards of craftsmanship. This is, in part, thanks to Suhr Guitars innovation and application of CNC machinery and a Plek – in other words, computer controlled – fret treatment. Today, Suhr Guitars is known for incorporating vintage-approved specs such as nitrocellulose lacquer finishes, in combination with modern touches like compound-radius fretboards and stainless-steel frets.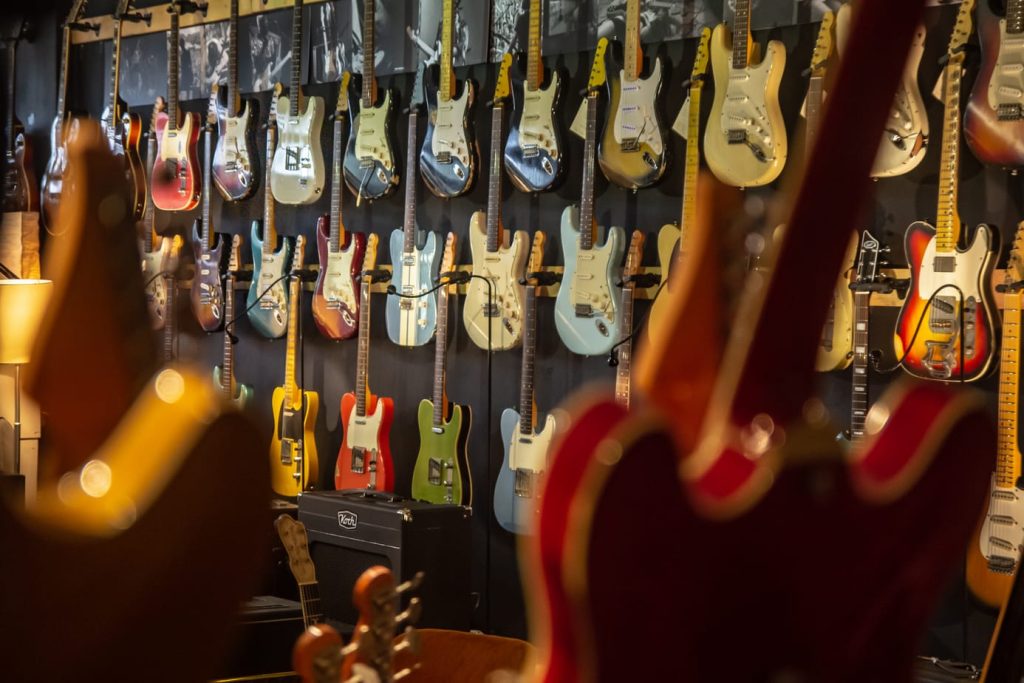 Lets talk Suhr Guitars
We are here to help with anything you might like to know about our Suhr guitar collection. We have a large collection of electric suhr guitars. In addition you can find brand spanking new guitars and used. Drop us a message or give us a call!
Private Studio Session
Looking to give our Suhr guitars a try? Book a private studio session here at our store. Touch, smell and hear the guitar you have been thinking about before you pull the trigger on a purchase.
Get in touch
Book a session
SUHR CLASSIC ANTIQUE DEMO
N Stuff Music runs tru the specs and sounds of this Classic Antique S.
BAAS KAUFFMANN ON THE  ANDY WOOD SIGNATURE T
With a finish called Whiskey Barrel this guitar fascinated "Baas Kauffmann" from the moment he layed his hands on her. "Whiskey never sounded better" he finds.
KOKO BOOST, SHIBA DRIVE AND  RIOT PEDALS
The guys at Andertons put these new(ish) pedals to the test. 
The Badger amps are put to the test by Rob Chapman and Lee Anderton. See what they discover.
Shawn Tubbs takes us around the features and sounds of the Suhr Bella amp.
CLASSIC PRO AND CLASSIC ANTIQUE DEMO
A complete breakdown of the Suhr Classic Pro and Classic Antique models by Pete Thorn.