Beautiful, hand-made acoustic guitars made in Canterbury England by a team of 7 dedicated master builders. With over 25 years of experience, their guitars have become well recognised for their quality and craftsmanship by an impressive list of players, including Led Zeppelin frontman Robert Plant.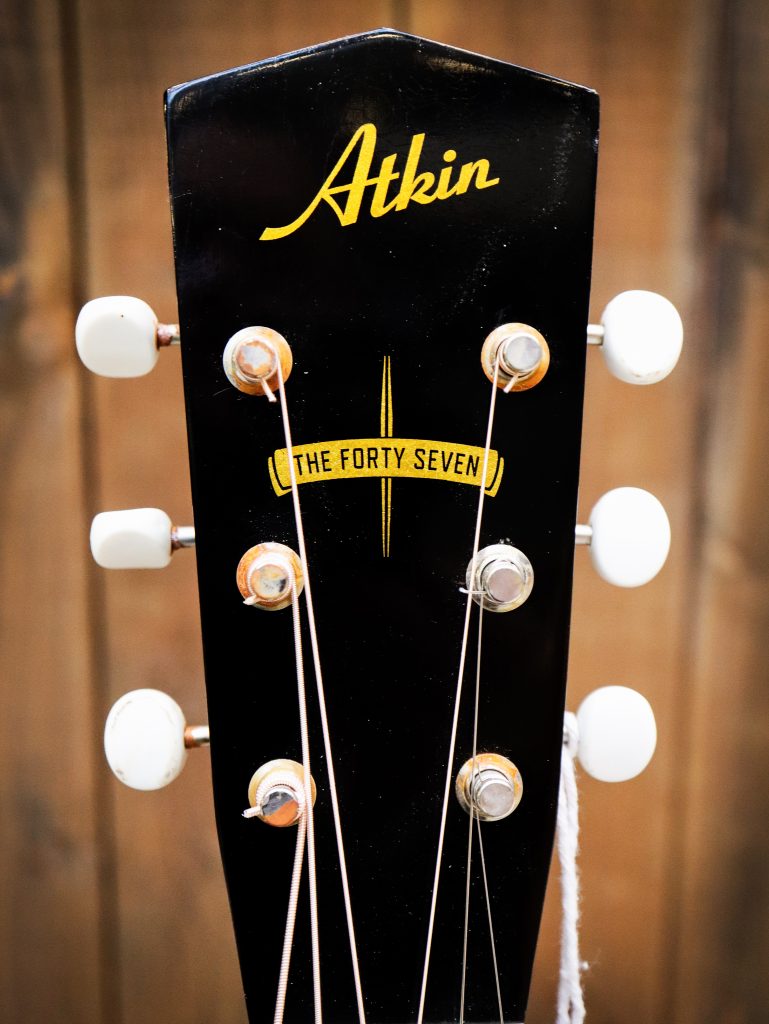 Why we sell Atkin Guitars
At KGS, we only carry brands we truly believe in. Here are the some of the key reasons we sell Atkin Guitars:
Vintage inspired guitars, subtly aged
Build in Europe (UK)
Lifestime warranty for first owner
The team at Atkin Guitars takes every part of the process seriously, and for good reason; great guitars are made up of so many special features and details. Some can be seen, and some of them are hidden, but one thing is for sure – they are committed to continuously evolving and improving the guitars they build.
See the reviews
Shop Now
Atkin OM 37 Aged
From € 3899,-
The OM, or "Orchestra Model" combines a full scale length with a slightly scaled down body – it is narrower and shallower than a "D" style guitar like our White Rice or Essential D. The challenge for all OM builders is to allow for a rich, commanding bass in spite of the the smaller, more ergonomic body, and our hand-scalloped bracing and torrified select Sitka top allows us to make this a reality.
shop now
Since its founding in Canterbury, England in 1995, Atkin Guitars has steadily grown from a one-man operation, producing a handful of instruments each year, into one of the UK's leading acoustic guitar manufacturers. Today their team is composed of seven master builders, who build about 350 guitars each year; exclusively by hand, and still in Canterbury, the brand's birthplace. Atkin Guitars is known to offer a range of guitar models which is sold through selected dealers, and operates a small custom shop in which their team makes any kind of acoustic guitar that can be dreamt up.
The reason we chose to carry Atkin Guitars here at Kauffmann's is because of their constant dedication to building the best possible instrument. And by 'best' they are not referring to perfect, flawless and immaculate show model guitars, which are crafted in a way which won't let you determine whether or not it was made by hand
or by a machine. No, Atkin Guitars is interested and strives for other, more important qualities. Their aim is to always create guitars which have more feel, more personality, and more spark to them. Why? Because to the Atkin Guitars' team this is what's truly important. It's what they believe brings guitar players something exciting, unexpected, and will inspire them to make great music.
Their expertise for building such beautiful instruments is rooted in their passion about the history and evolution of the acoustic guitar. Their building process is inspired by the classic models and great innovations that have influenced the players and the music that the team lives for. Whether it's golden-era pre-war Martins and Gibsons, or a selection of models by boutique makers who shook up the guitar world during the 70s and 80s, the Atkin Guitars team has worked on them all. Knowing these legendary guitars inside and out
is what allows them to pour their extensive knowledge, passion, and experience of building guitars into the instruments they make.
The rise in popularity of Atkin Guitars is in part due to the players who have recognised the superb quality of the instruments they build. 15 years ago, Andy Mitchell and Boo Hewerdine were among the first to discover the brand, which was still relatively new to the acoustic guitar scene at the time. Since then, an impressive lineup of pro players have gravitated towards what Atkin Guitars has to offer, including Jim Moray, Kris Drever, Kathryn Williams, Eddi Reader, Elbow, Chris Difford, Nick Harper, Callum and Neill MacColl, Amrit Sond, Richard Hawley and Graham Coxon. In early 2018, the Atkin Guitars team proudly announced that they were to present a guitar to Led Zeppelin frontman Robert Plant – custom spec'ed especially for him in conjunction with the Buddy Holly foundation.
Guitarists Who Love Atkin
Our Atkin Demo
See one of the Atkin OM-37 in action.
There is no one better to tell the story of how Atkin Guitars came into existence than Alister Atkin himself.
SEE HOW THE MAGIC HAPPENS
Get a glimpse behind the scenes of the Atkin workshop and learn how they finish their guitars.
This is another great video about Atkin Guitars which outlines how they're built, what they look like, and most importantly, what they sound like.
GETTING DOWN TO THE ESSENCE OF IT
Dutch guitarist takes this Atkin Essential OM for a quick testdrive.
The 47 is a wonderfull small guitar and one of our favorites. Have a listen, please!
The slope shoulder has a rich history and Atkin seriously contributes to that. This is the Atkin 43 Slope Shoulder D played by Martijn van Agt.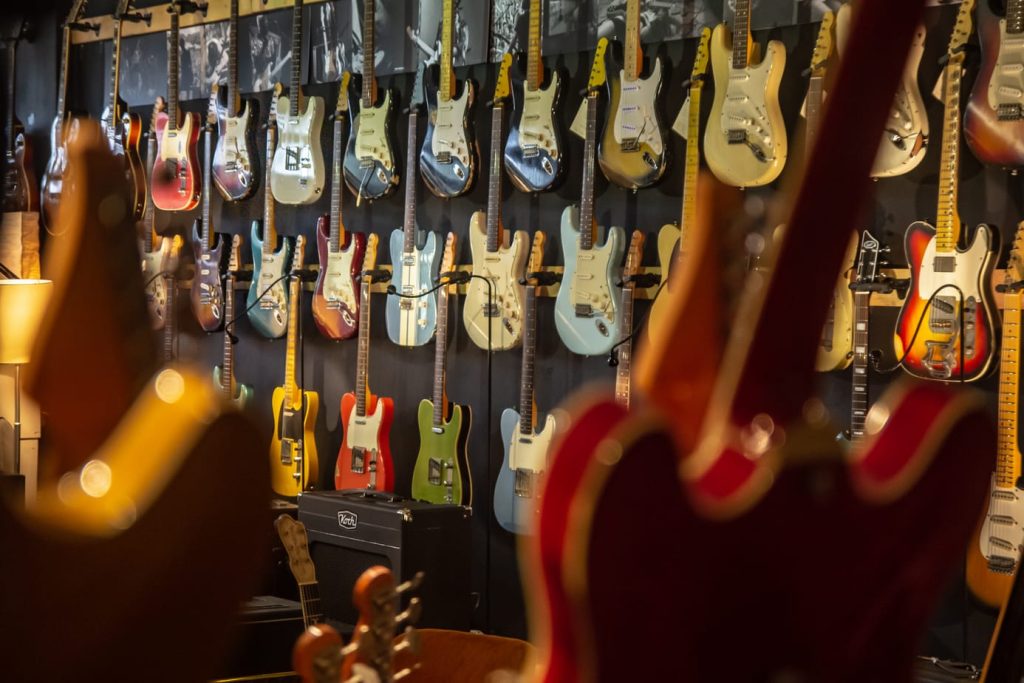 Lets talk Atkin Guitars
We are here to help with anything you might like to know about our Atkin guitar collection. We have a large collection of acoustic Atkin guitars. In addition you can find brand spanking new guitars and used models. Drop us a message or give us a call!
Private Studio Session
Looking to give our Atkin guitars a try? Book a private studio session here at our store. Touch, smell and hear the guitar you have been thinking about before you pull the trigger on a purchase.
Get in touch
Book a session