Kauffmann Cozy CB features
The Cozy CB is the simplest Cozy available. And maybe the most elegant and toughest version of them all. We combine short T -style bridge with strings thru body and a classic three saddle layout with humbucker pickups. As the Cozy is designed as a 'platform' guitar there are more pickups combinations available. Most of the time we will install Lollartrons, TV Jones or Lindy Frailin Twang Masters. Standard the guitars comes with two pickups. But the ultimate strip down on this guitar is of course the one pickup version. We are great fans of the one pickup guitar. Less is more! A small pickguard and nickel T style control plate complete the hot-rodded appearance.
Read more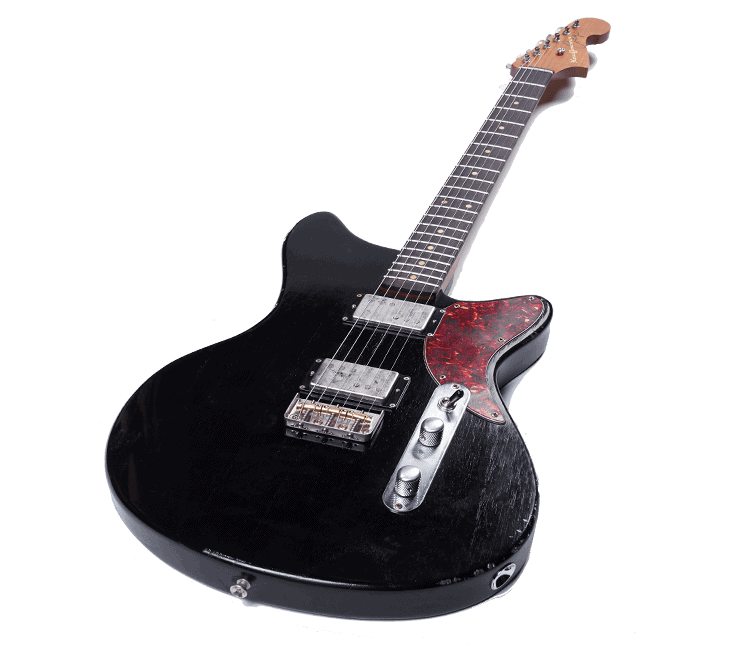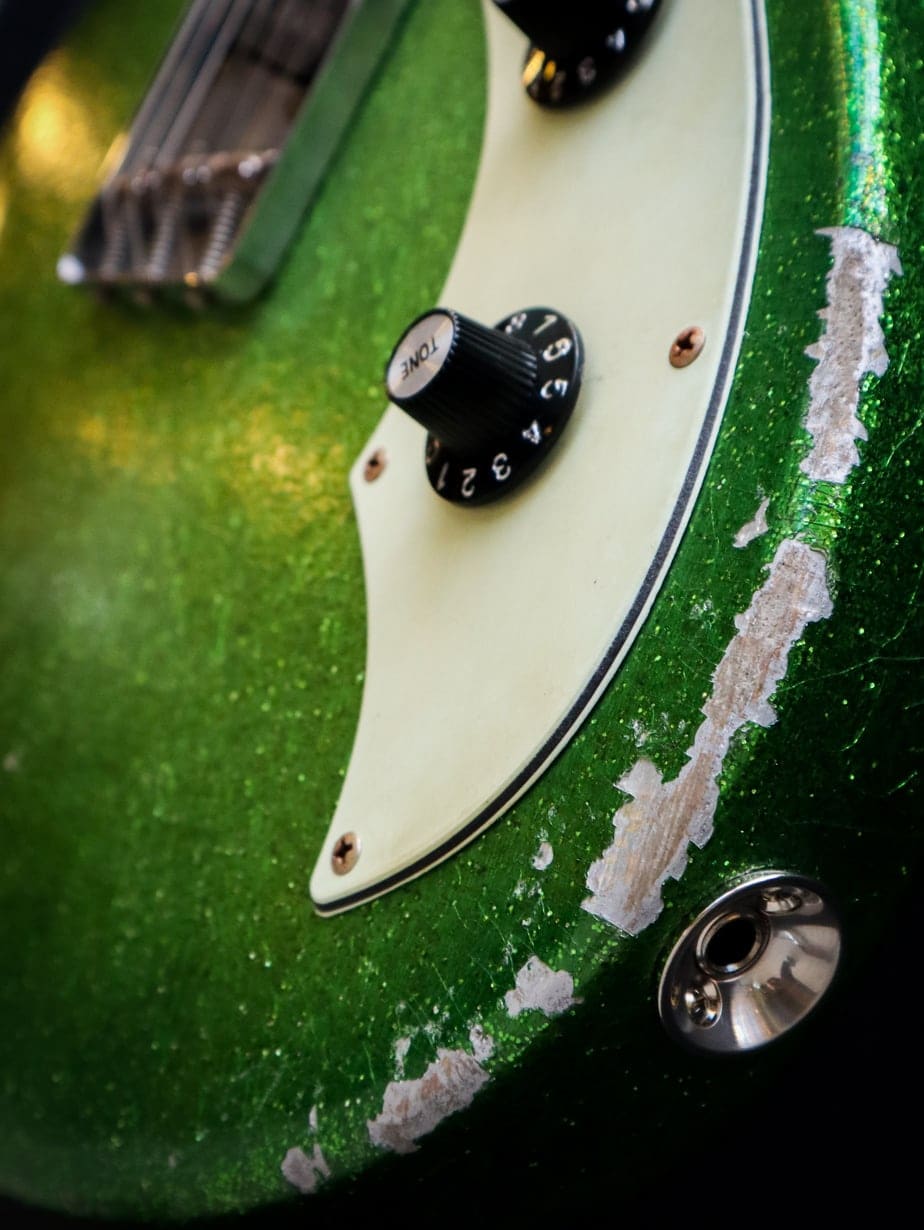 Colors and aging levels
The Cozy is available in almost any color you can imagine. We offer three aging levels from just a light crackle in the finish to seriously heavy relic.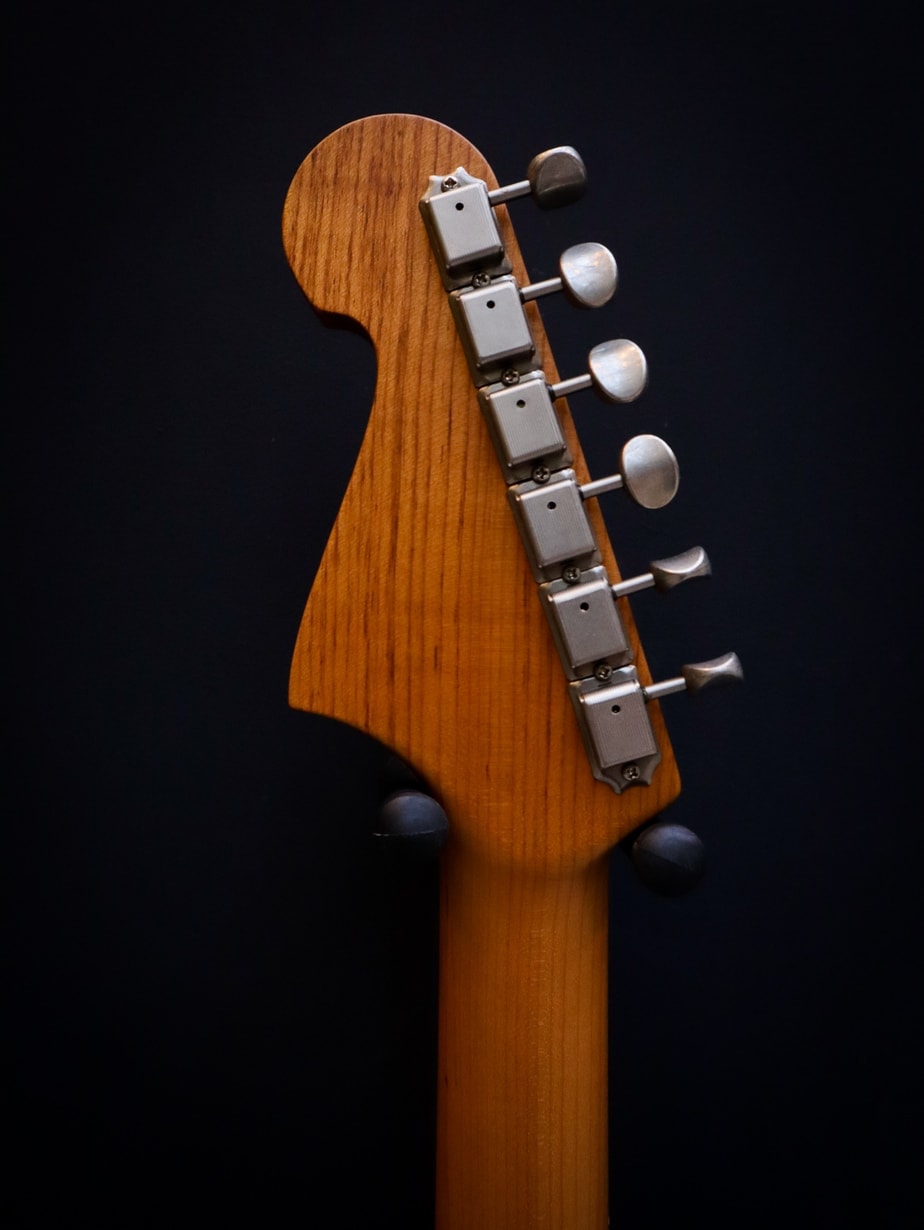 Roasted maple neck
For better stability and a smoother feel we use quarter sawn roasted maple necks.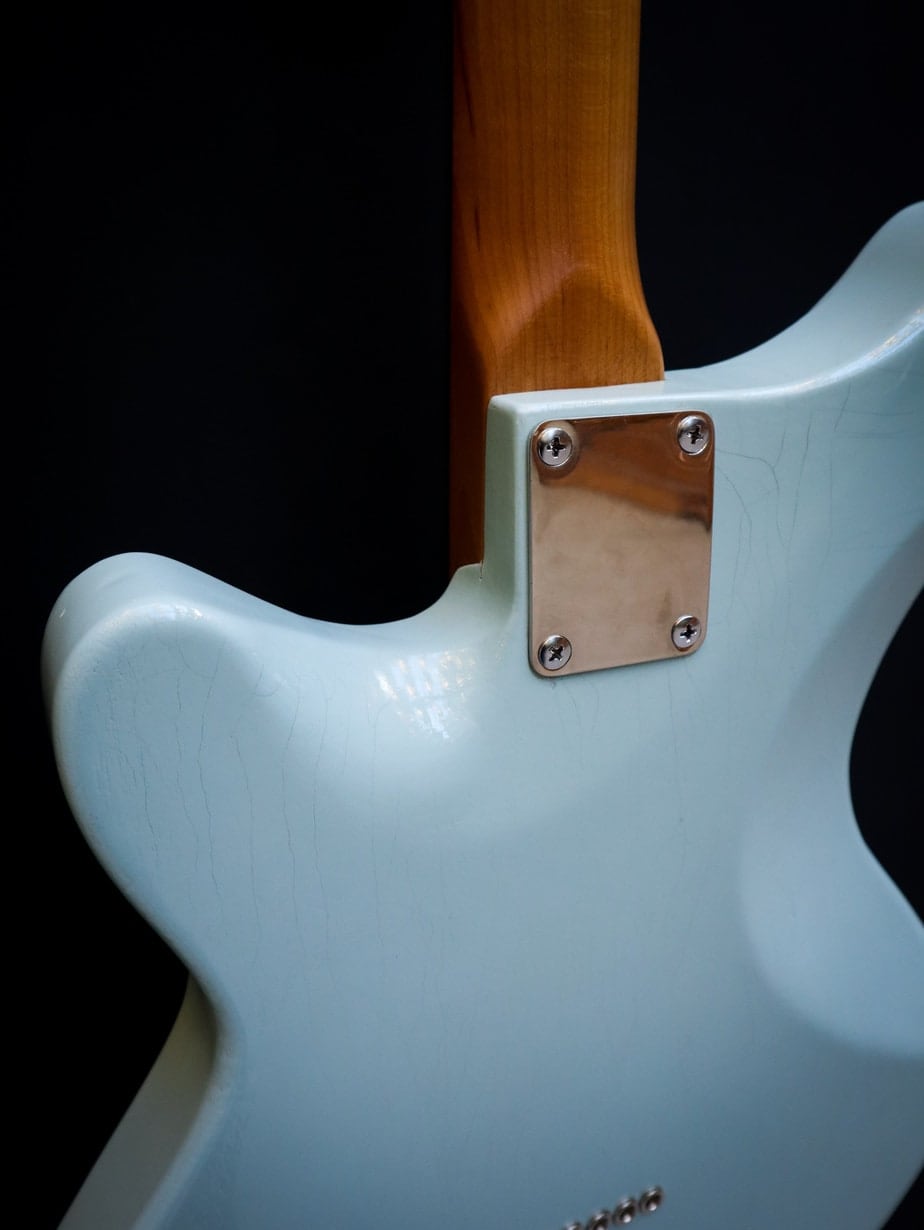 Deep body contours
The Cozy feels like coming home because of the deep body contours that feel snug against your body and allow easy acces high up the neck.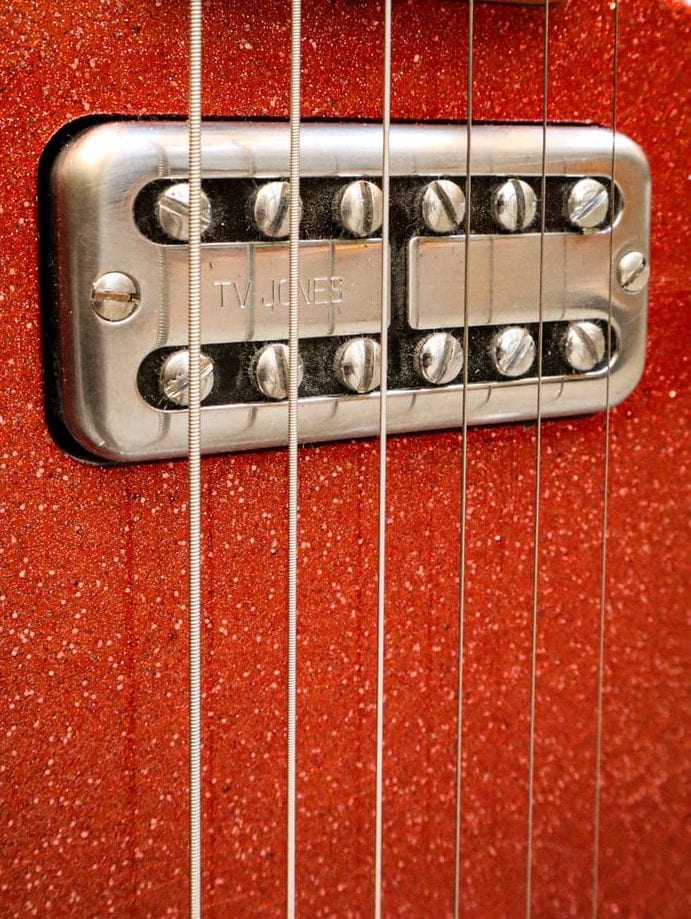 Pickup choices
Standard we will equip the Cozy CB with TV Jones Filtertrons. But options are plentifull. Think Lollartrons or Lindy Frailin Twang Masters.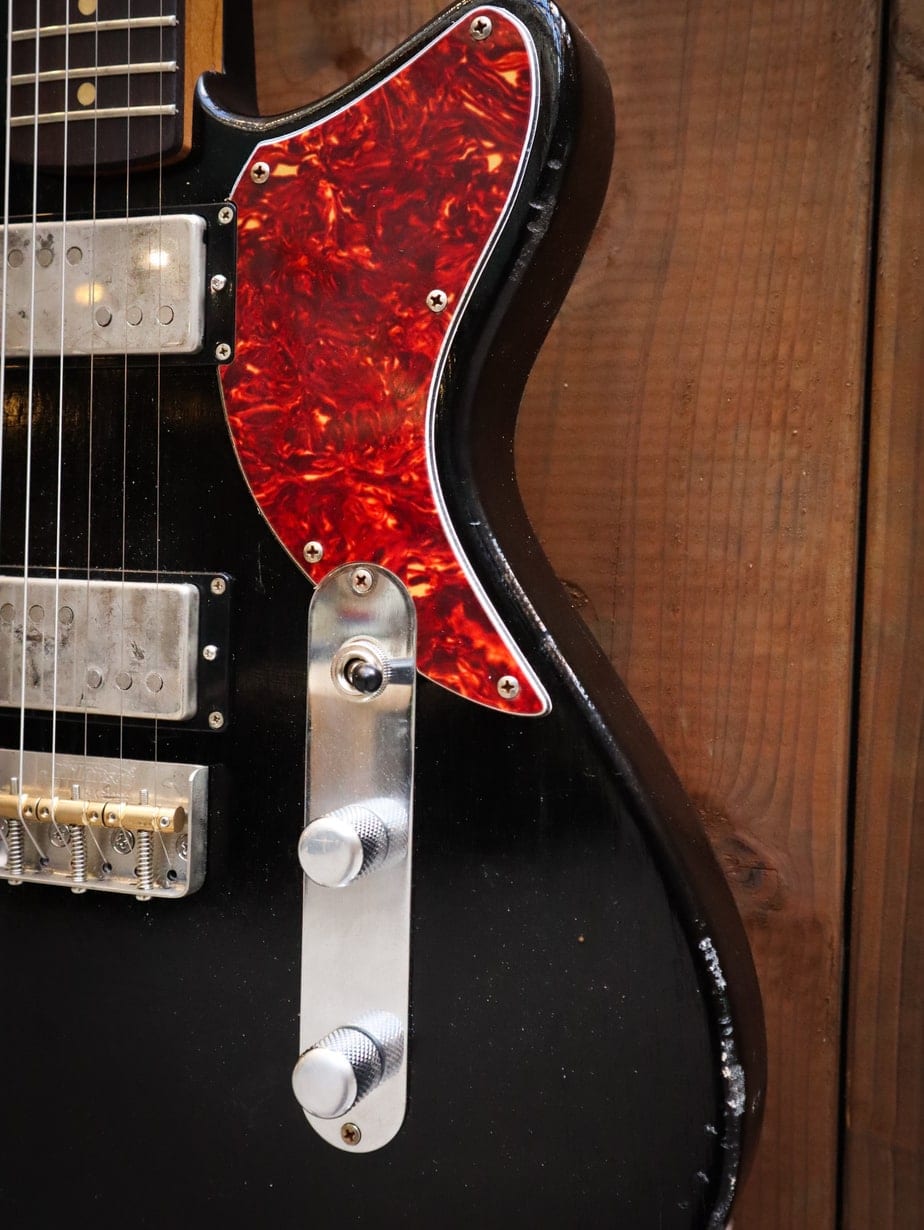 Gotoh Intune T-style bridge
On the Cozy CB we install a short Gotoh Intune T style bridge, a 1/4 size pickguard and T style control plate.
Electronics
We use CTS pots, vintage wire and a treble bleed on all our guitars.
Specifications
| Cozy | Specs |
| --- | --- |
| Body | Paulownia |
| Finish | Nitro cellulose lacquer |
| Neck | Quarte sawn roasted maple |
| Neck profile | Rounded C |
| Neck thickness | 21,6mm (0,86″) at 1st fret and 23,8mm (0,93″) at 12th fret |
| Fingerboard | Rosewood |
| Fingerboard radius | 10ʺ with 6150 fretwire |
| Headstock | Kauffmann decal |
| Nut | Tusq (width 43 mm) |
| Tuners | Vintage Gotoh SD91 |
| Bridge Cozy CB | Gotoh Short T bridge |
| Pickups Cozy CB | TV Jones Filtertrons |
| Pickup selector | 3 way switch |
| Controls | Volume Tone |
| Aging | Light or medium |
| Strings | 0.10 – 0.46 |
| Travels in | Deluxe gigbag |
Upgrades
| Options | Specs | Price |
| --- | --- | --- |
| Base price | Cozy CB | € 2.695,- |
| Finish | Sparkle Finish | € 150,- |
| Finish | Paisley Finish | € 250,- |
| Aging | Heavy relic | € 100- |
| Headstock | Matching | €75,- |
| Pickups | Lollartrons | €75,- |
| Pickups | Lindy Frailin Twangmasters | €100,- |