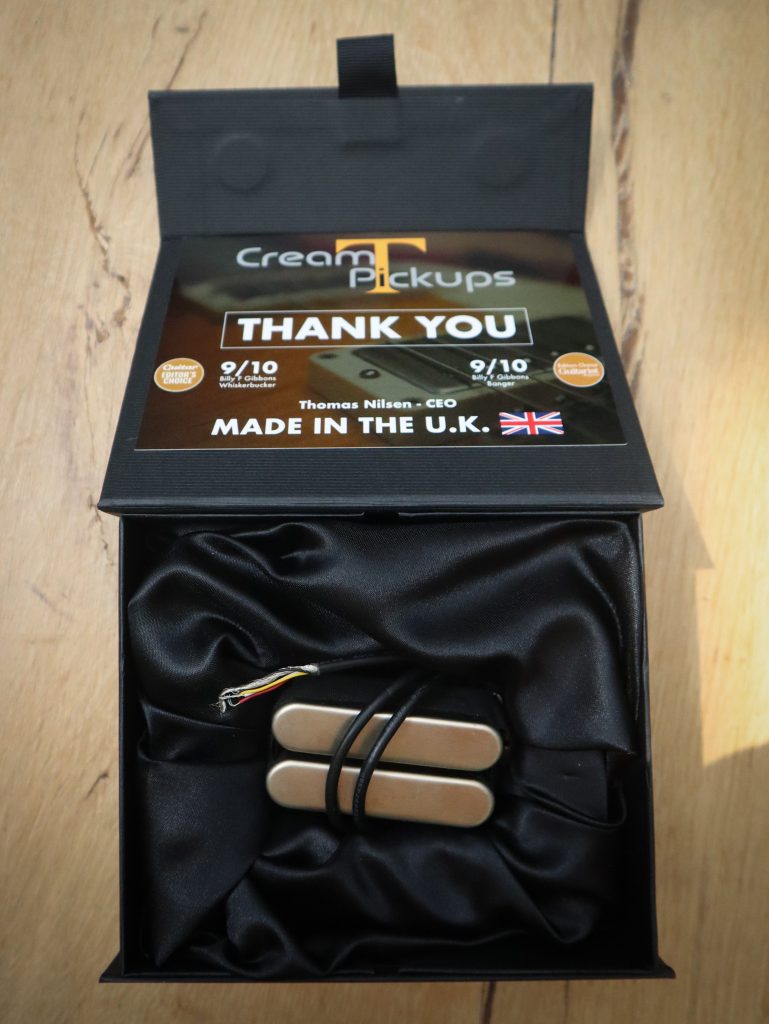 Cream T Neck Pickup Banger & Mash
Keith Richards and his guitar tech Pierre had the idea of creating a Humbucker out of two Telecaster neck pickups.
Thomas of Cream T was happy to facilitate and created the first pickup of its kind approved by Keith Richards and installed in his Gloria Telecaster.
The Banger & Mash has since been developed to fit any Humbucker routed guitar.
The pickup is based on vintage NoCaster pickups some added PAF frequency base to it.
+ Shipping cost calculated at check-out
+ Your product ships within 2 working days
+ Fair Trade return within 14 days
+ Video Call demonstration for amps and guitars available.

Request Demo

Send Whatsapp

Send E-mail
Request a Video Call Demo
Cream T Neck Pickup Banger & Mash
https://www.kauffmannsguitarstore.com/product/cream-t-neck-pickup-banger-mash/
What would you like to know?
Cream T Neck Pickup Banger & Mash
https://www.kauffmannsguitarstore.com/product/cream-t-neck-pickup-banger-mash/