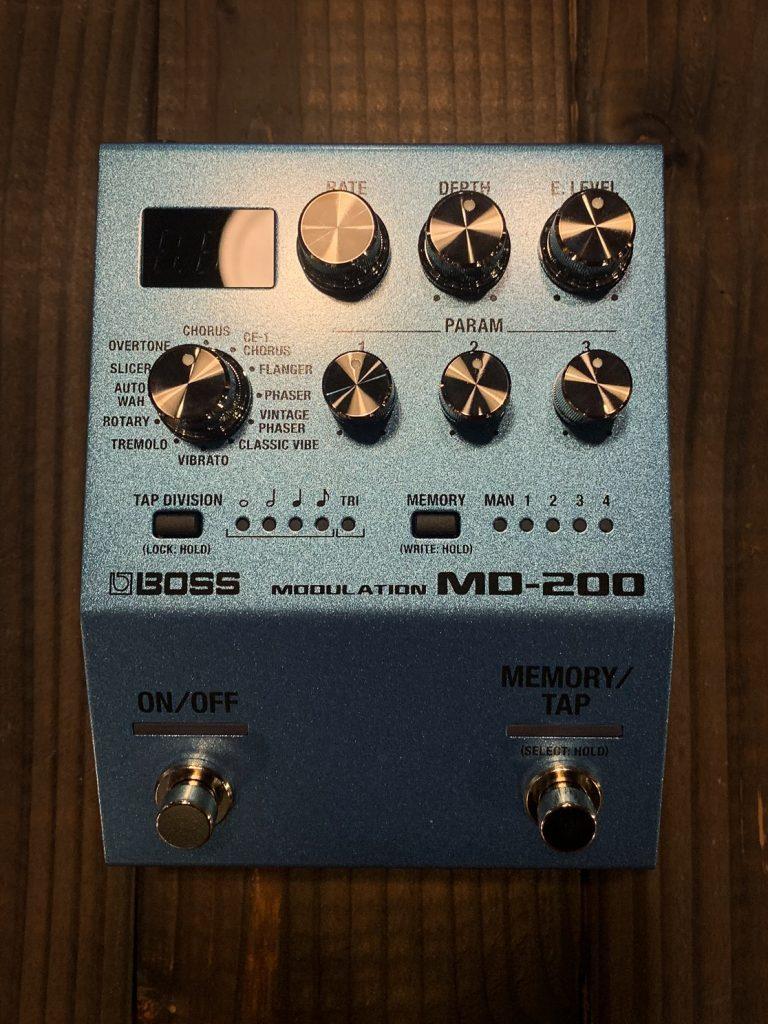 De BOSS 200-serie introduceert een nieuwe generatie pedalen die geavanceerd geluid en veelzijdigheid combineren in een gestroomlijnd formaa. Grijpklare bedieningsknoppen en multifunctionele schakelaars maken de besturing eenvoudig en intuïtief. De ingebouwde geheugenplaatsen laten je meerdere instellingen opslaan om deze later direct terug op te roepen. Alle pedalen uit de 200-serie zijn voorzien van een uitstekende audiokwaliteit: met 32-bit AD/DA, 32-bit interne verwerking en 96 kHz sampling rate, alsook ondersteuning voor extra bediening via externe schakelaars, een expressiepedaal of MIDI.
Klik hier om meer te weten te komen over dit pedaal en of het iets voor jou is!
+ Shipping cost calculated at check-out
+ Your product ships within 2 working days
+ Fair Trade return within 14 days
+ Video Call demonstration for amps and guitars available.
1 in stock (can be backordered)

Request Demo

Send Whatsapp

Send E-mail
Request a Video Call Demo
Boss MD-200 Modulation
https://www.kauffmannsguitarstore.com/product/boss-md-200-modulation/
What would you like to know?
Boss MD-200 Modulation
https://www.kauffmannsguitarstore.com/product/boss-md-200-modulation/
VIDEO
SPECIFICATIES
Beste sound in zijn klasse met 32-bit AD/DA, 32-bit floating point processing, en 96 kHz sampling rate
Twaalf veelzijdige modi bieden een breed scala aan modulation-types
Speciale rate-, depth- en level-regeling, plus drie parameterknoppen die met de geselecteerde modus van functie veranderen.
Insert Loop-functie voor het plaatsen van externe pedalen voor of na de mod-effecten
Real-time paneelinstelling en vier geheugens voor het opslaan van favoriete sounds
Global-setting optimaliseert flanger, phaser en auto wah effecten voor gitaar of bas.
Panel Lock-functie schakelt de bediening uit om ongewenste wijzigingen te voorkomen
Aanpasbare multifunctionele voetschakelaars voor tap tempo, geheugenselectie en meer
Ondersteuning voor uitgebreide bediening via externe voetschakelaars, een expressiepedaal, of MIDI
Volledige MIDI I/O voorzien van mini TRS-aansluitingen (BMIDI-5-35 adapterkabel apart verkrijgbaar).
Micro USB-jack voor firmware updates
Werkt met AC-adapter uit de PSA-serie of op drie AA-batterijen