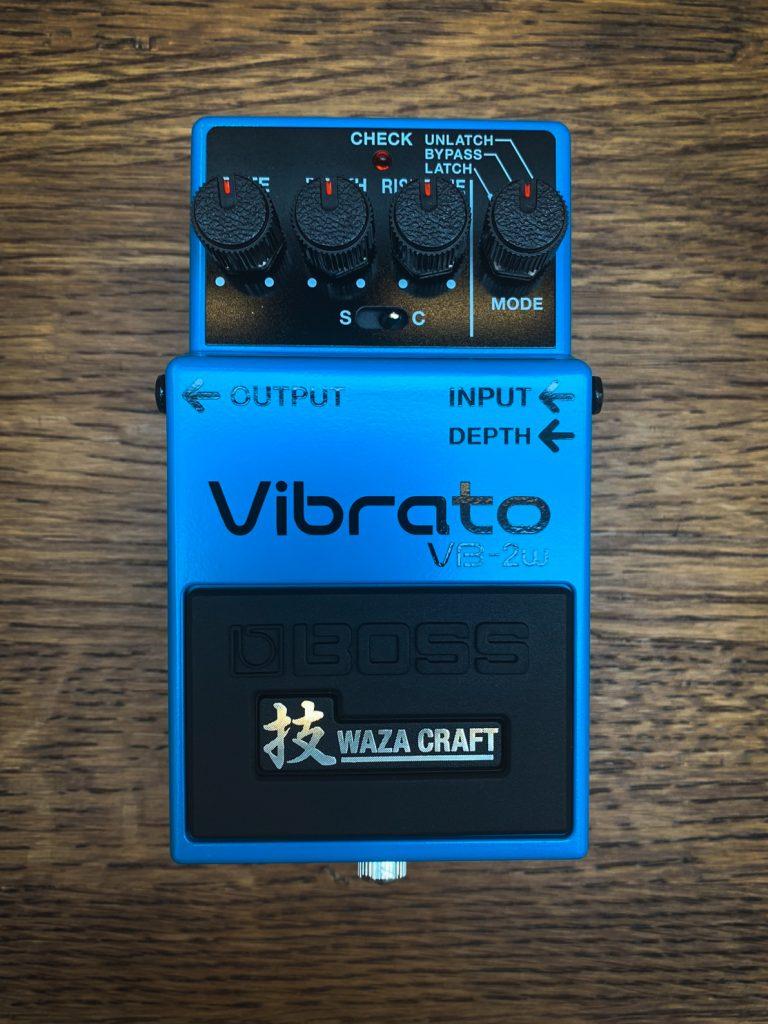 De VB-2 Vibrato was zijn tijd ver vooruit toen hij in 1982 debuteerde. De voorbije jaren werd hij herontdekt door moderne gitaristen die op zoek zijn naar unieke gitaartexturen. Dankzij zijn expressiviteit en zijn hoogst originele sound is dit zeldzame pedaal ondertussen een van de meest waardevolle BOSS-effecten op de vintage tweedehands markt geworden. Vandaag komt de progressieve spirit van de VB-2 opnieuw tot leven in de vorm van de Waza Craft VB-2W. Door gebruik te maken van volledig analoge circuits reproduceert de VB-2W op authentieke wijze de befaamde vibrato met pitch shift van het originele pedaal. Tegelijkertijd is er een nieuwe innovatieve vibratomodus aan boord, alsook een real-time controlefunctie voor uitgebreide expressiemogelijkheden.
+ Shipping cost calculated at check-out
+ Your product ships within 2 working days
+ Fair Trade return within 14 days
+ Video Call demonstration for amps and guitars available.

Request Demo

Send Whatsapp

Send E-mail
Request a Video Call Demo
Boss VB-2W
https://www.kauffmannsguitarstore.com/product/boss-vb-2w/
What would you like to know?
Boss VB-2W
https://www.kauffmannsguitarstore.com/product/boss-vb-2w/
VIDEO
SPECIFICATIES
Premium editie Waza Craft pedaal voorziet de ultieme BOSS-klankervaring
Custom mode beschikt over een compleet nieuwe vibrato sound met unieke filter wave
Standard-modus levert een authentieke reproductie van de vintage VB-2 Vibrato sound
Volledig analoog circuit met BBD (bucket-brigade) vibratolijn
Controleer de effectdiepte in real-time met een optioneel expressiepedaal
Rise Time-knop om de aanvang van het vibrato-effect mee te controleren
Unlatch-modus activeert het effect uitsluitend wanneer het pedaal ingedrukt wordt: ideaal om vibrato toe te voegen aan specifieke noten en akkoorden
Bypass-modus haalt de BBD uit het signaalpad om latency te elimineren wanneer het effect uitgeschakeld staat
Vijf jaar BOSS-garantie