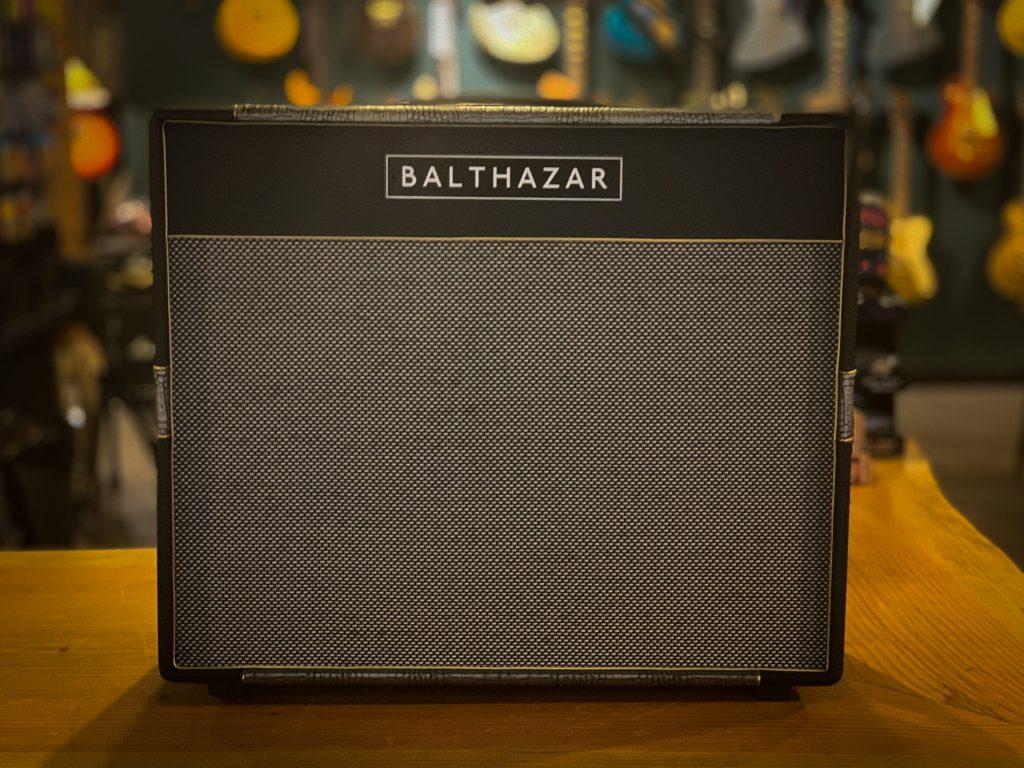 Balthazar Film Noir 18 Combo
Sporting the signature Balthazar alligator vinyl and tasteful vintage appointments, the Film Noir 18 1x12" combo takes cues from Selmer, Watkins, and Vox to create a unique and versatile voicing that shines both clean and cranked.
Perfect for recording and the small stage, it responds brilliantly to guitar volume manipulation, and has been painstakingly tweaked to accommodate dirt boxes of all kinds when serving as a pedal platform.
+ Free shipping
+ Shipping within two working days
18 watt all-tube combo. Perfect for club gigging and recording.

12" Celestion Alnico Gold speaker. Sweet high end and bass that stays tight even at higher volumes.

2x12AX7 preamp, 2xEL84 power amp, GZ34 tube rectifier. Tube rectifier and unique power supply = musical compression.

Volume, Treble, and Bass controls on the preamp. Responsive tone stack with chime to spare, big bass if you want it.

Master and Cut controls to shape volume and tone after the preamp and phase inverter.

120/240V operation via switch on rear. Play your Film Noir 18 anywhere in the world effortlessly!