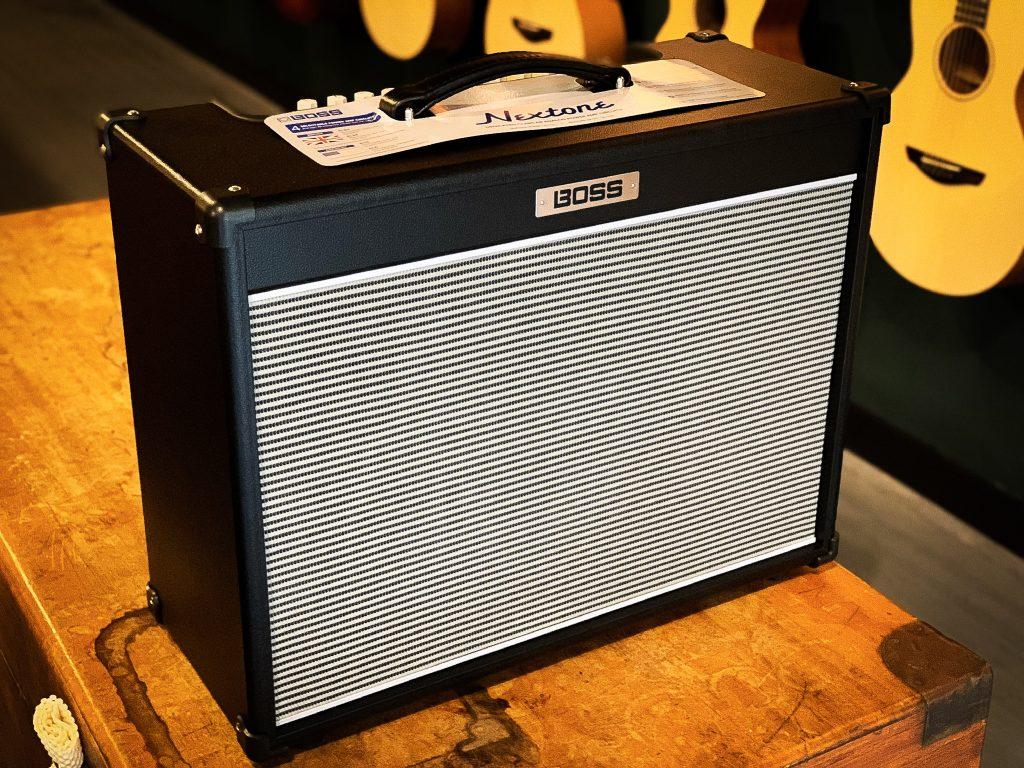 Boss Nextone Artist
De BOSS Nextone serie combineert de klassieke lampensound en -feel met een klankdiversiteit van de nieuwste generatie. Dat resulteert in een spannend nieuw concept, op vlak van professionele gitaarversterking. Opvallende channel voicings leveren een breed scala aan inspirerende klanken, terwijl vier selecteerbare Class AB analoge power amp-types een rechtstreekse toegang bieden tot de unieke kenmerken van 6V6, 6L6, EL84 en EL34 output lampensecties. Ondersteund door onze geavanceerde Tube Logic-aanpak, geeft elk power amp-type een nieuwe sound aan het hele circuit: van input tot output. Het is de eerste maal dat de volledige klankervaringen van deze kenmerkende power stages in één versterker ondergebracht zitten.
+ Shipping cost calculated at check-out
+ Your product ships within 2 working days
+ Fair Trade return within 14 days
+ Video Call demonstration for amps and guitars available.

Request Demo

Send Whatsapp

Send E-mail
Request a Video Call Demo
Boss Nextone Artist
https://www.kauffmannsguitarstore.com/product/boss-nextone-artist/
What would you like to know?
Boss Nextone Artist
https://www.kauffmannsguitarstore.com/product/boss-nextone-artist/
VIDEO
SPECIFICATIES
Professionele versterker voor optredens, met authentieke Tube Logic-klank
Vier analoge Class AB power amp circuits, selecteerbaar via het paneel: 6V6, 6L6, EL84 en EL34
Draagbaar combo-ontwerp met een vermogen van 80 watt en een custom 12-inch speaker
Clean- en Lead-kanalen, met standard en custom mode opties
Dynamisch reagerende vermogensregeling voor opgedreven geluid en respons bij gereduceerd volume
Nextone Editor (Mac/Windows) voor het aanpassen van interne versterkerparameters, inclusief tone stack type, EQ, sag, bias, effecten, systeeminstellingen en nog veel meer
Boost- en Tone-schakelaars voor het toevoegen van crunch en sprankel
Ingebouwde delay, tremolo en reverb effecten, plus loop voor het invoegen van externe effecten
Externe speaker jacks: 1 x 8 ohm en 2 x 16 ohm
Line, USB, en phones/opname outputs, met drie Air Feel mic'd cab settings, selecteerbaar via de Nextone Editor
Ondersteuning voor rechtstreekse opname en re-amping via USB