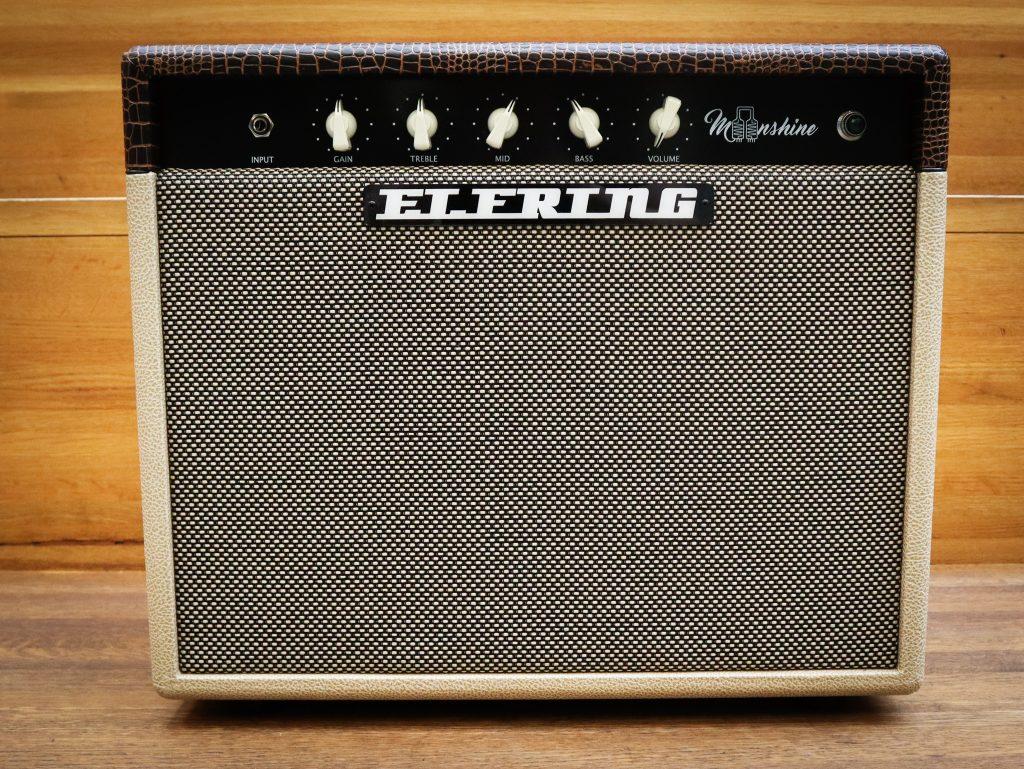 The Moonshine is a sharp dressed amp with a luxury, custom shop feel. The chicken knobs complete this little diamond beauty. The two colored amp in cocoa cream and brown crocodile finished with a grill-cloth in black and tan, makes The Moonshine an eye catcher on any stage, at home, the studio or practice room.
This single channel amplifier has a big sound, with punchy center, nice harmonics in the high and low and a fast attack. This ensures a balanced sound image. The 12 "Celestion Seventy 80 can handle any volume effortlessly and ensures that your sound always stays upright in any situation. Whether you're playing live, rehearsing, or recording with your band in the studio, the Moonshine delivers enough output, stays tight, and is an ideal pedal eater. The 6V6 power tubes combined with the two 12AX7 preamp tubes provide a wonderful sound.
+ Shipping cost calculated at check-out
+ Your product ships within 2 working days
+ Fair Trade return within 14 days
+ Video Call demonstration for amps and guitars available.

Request Demo

Send Whatsapp

Send E-mail
Request a Video Call Demo
Elfring Moonshine
https://www.kauffmannsguitarstore.com/product/elfring-moonshine/
What would you like to know?
Elfring Moonshine
https://www.kauffmannsguitarstore.com/product/elfring-moonshine/