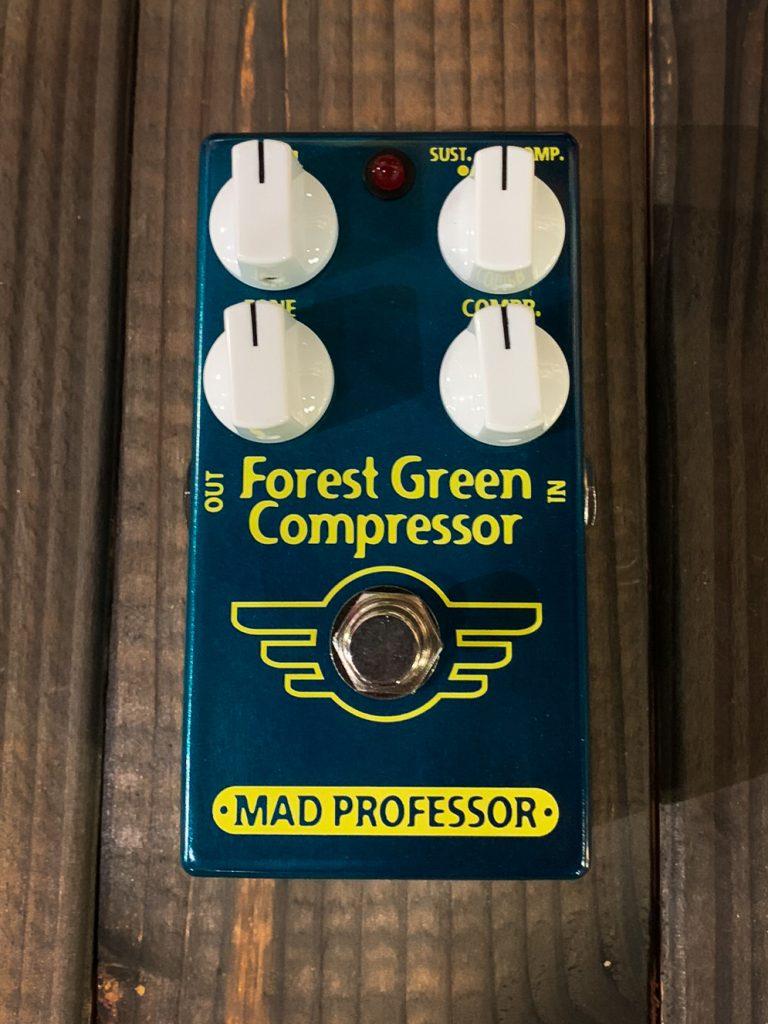 Mad Professor Forest Green Compressor
Forest Green Compressor (FGC) is designed to meet the highest standards of guitar and bass compression.There is extremely low noise throughout the range and a high overload margin, which allows also a wide dynamic input range at minimum distortion and noise. FGC is equipped with a special tone control to fine-tune the compressed sound for most transparent tone and effect. The pedal has a switchable compressor and sustainer mode.
Klik hier om meer te weten te komen over dit pedaal en of het iets voor jou is!
+ Free Shipping
+ Shipment within 2 working days
SPECIFICATIONS
Supply voltage range: 9 to 18VDC
Current consumption: 14mA at 9VDC
Input impedance: 1M Ohm's
Output impedance: 20K Ohm's
Complete bypass (true bypass)
Max input -10dBV
Hardwire true-bypass
Complete bypass (true bypass)
Max input -10dBV
Hardwire true-bypass