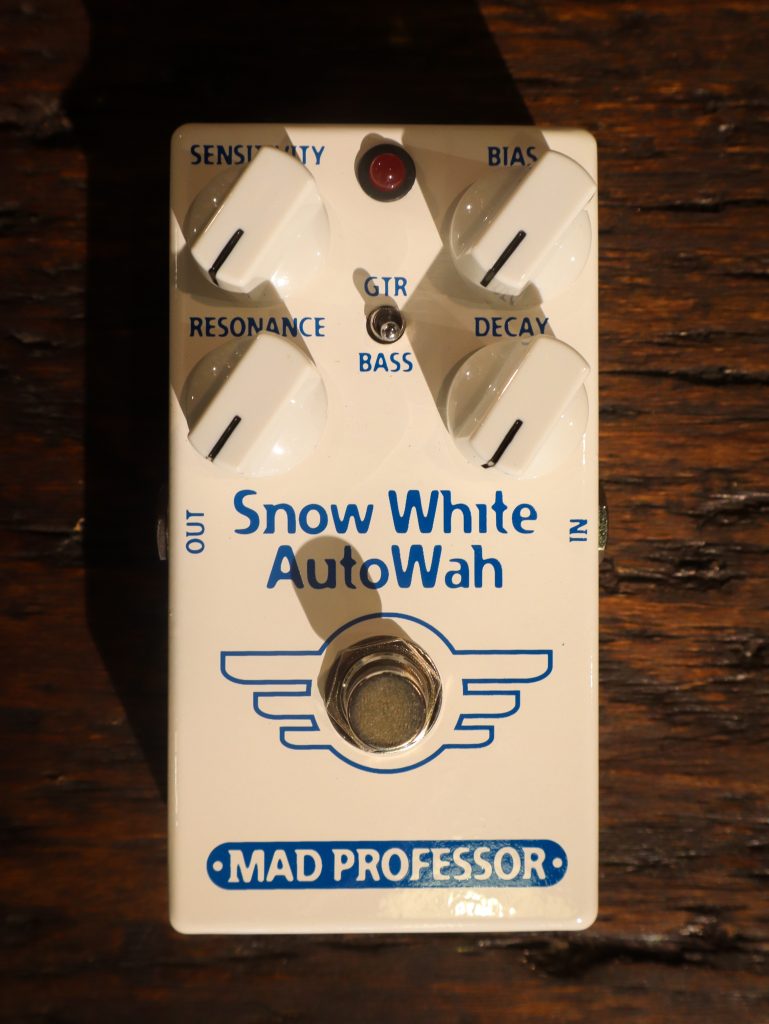 Mad Professor Snow White AutoWah
The New Snow White AutoWah (GB) is a combination of the previous Snow White AutoWah and the Snow White Bass AutoWah pedals. Now both of those fabulous auto wah sounds are in the same pedal making the unit even more versatile
Snow White AutoWah (GB) has a very fast tracking and accuracy rarely found on autowah/envelope filters. With the four knobs you can have a total control of the effect.
SWAW works both with both guitar and bass and you can fine-tune the pedal to suit your instrument, your playing style and your taste of tone. The pedal has a unique decay control for the filter frequency fall speed. You can set it to be fast for wah effects on every note, or slower for a more traditional auto wah sound.
+ Shipping cost calculated at check-out
+ Your product ships within 2 working days
+ Fair Trade return within 14 days
+ Video Call demonstration for amps and guitars available.

Request Demo

Send Whatsapp

Send E-mail
Request a Video Call Demo
Mad Professor Snow White AutoWah
https://www.kauffmannsguitarstore.com/product/mad-professor-snow-white-autowah/
What would you like to know?
Mad Professor Snow White AutoWah
https://www.kauffmannsguitarstore.com/product/mad-professor-snow-white-autowah/
SPECS
Current consumption approx. 15 mA
Input impedance 500K Ohms
Output impedance 1K Ohms
Supply voltage 9VDC
Max input -20 dBV
Complete bypass and input of circuit grounded when in bypass