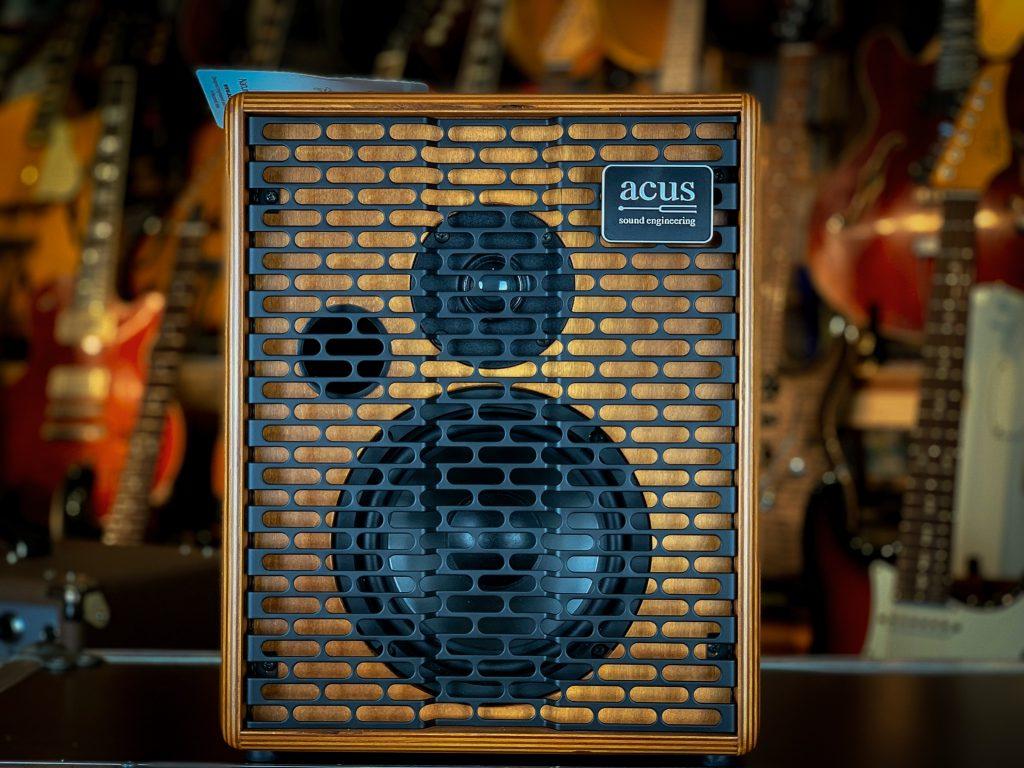 Acus One For Strings 6T (Acoustic)
Amplifier for Acoustic Guitar

Request Demo

Send Whatsapp

Send E-mail
Request a Video Call Demo
Acus One For Strings 6T (Acoustic)
https://www.kauffmannsguitarstore.com/product/acus-one-for-strings-6t-acoustic/
What would you like to know?
Acus One For Strings 6T (Acoustic)
https://www.kauffmannsguitarstore.com/product/acus-one-for-strings-6t-acoustic/
Equipped with 3 inputs (Two Mic-Line and one Line) with controls for Gain, 3-Band EQ, Effect Send, Volume. The Master Section features Direct Out electronically balanced output, RCA stereo Input and RCA stereo Output.
Stereo volume IN, stereo volume OUT, PHANTOM switch, effect RETURN, and MASTER volume.
Frequency Response
Max Power Out
System format
Woofer Power
Tweeter / Horn Power
Sensitivity 1W 1m
SPL MAX
Crossover
Woofer size
High Freq driver
Box
Construction
Weight
Dimensions
50Hz - 20kHz
130W RMS
2 way biamp.
90W RMS
40W RMS
92dB
114dB
Electronic
6"
Compression tweeter
2 way bass reflex
Plywood
10.5kg
Height: 34.5cm
Width: 28.5cm
Depth: 29cm