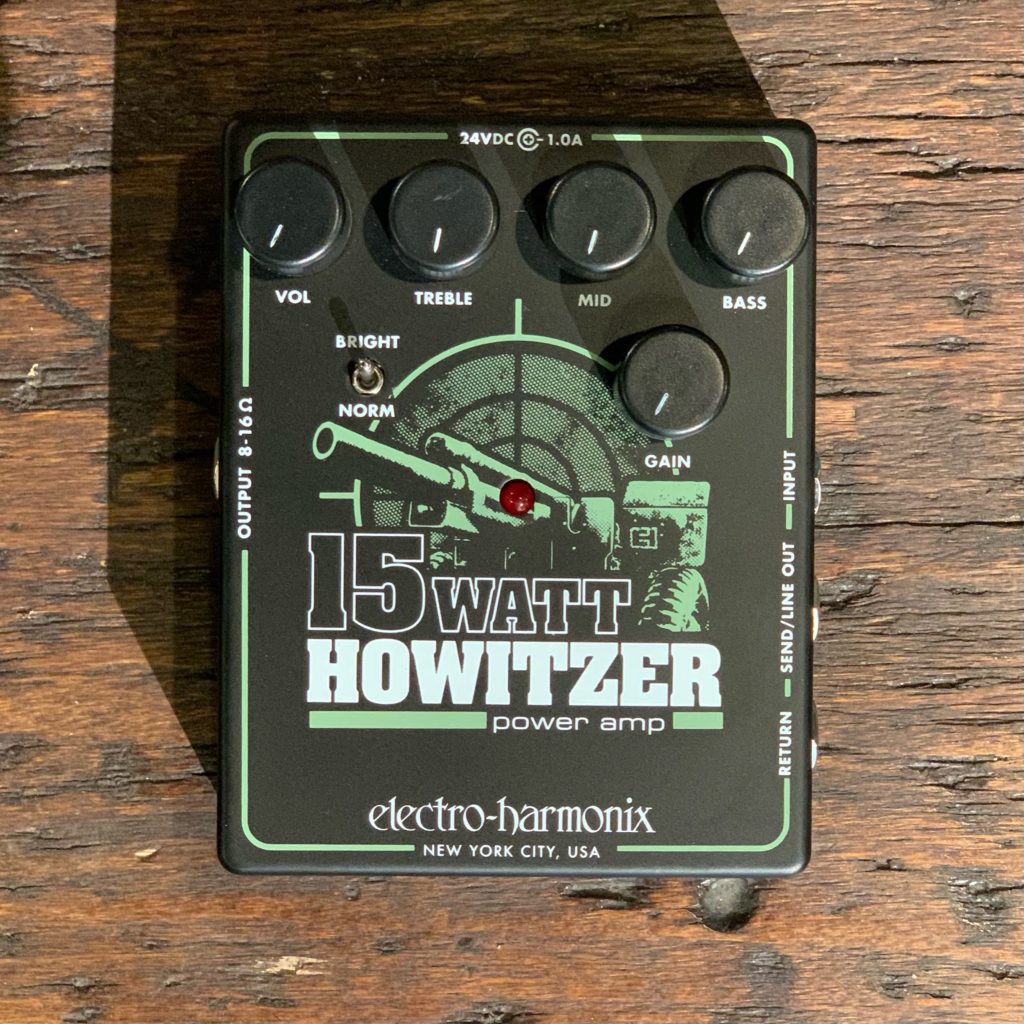 Electro-Harmonix 15Watt Howitzer
The 15Watt Howitzer guitar amp/preamp is an ultra-compact workhorse that's perfect as part of a portable guitar rig, or as an emergency backup and gig saver should your main amp break down. It's super flexible, like a musical chameleon, and depending on the gear you use and your style, will fit in the broadest range of genres.
+ Shipping cost calculated at check-out
+ Your product ships within 2 working days
+ Fair Trade return within 14 days
+ Video Call demonstration for amps and guitars available.

Request Demo

Send Whatsapp

Send E-mail
Request a Video Call Demo
Electro-Harmonix 15Watt Howitzer
https://www.kauffmannsguitarstore.com/product/electro-harmonix-15watt-howitzer/
What would you like to know?
Electro-Harmonix 15Watt Howitzer
https://www.kauffmannsguitarstore.com/product/electro-harmonix-15watt-howitzer/
SPECS
Electro Harmonix Klasse D poweramp / preamp effectpedaal
type: 15Watt Howitzer
regelaars: vol, treble, mid, bass, gain
schakelaars: bright / norm
ingang: 6.3 mm mono-jack input, 6.3 mm mono-jack return
uitgang: 6.3 mm mono-jack output (8-16 Ohm), 6.3 mm mono-jack send
voeding: 24V DC-adapter (1000 mA), center negative (meegeleverd)
vermogen: 15 Watt
afmetingen: 121 x 102 x 57 mm