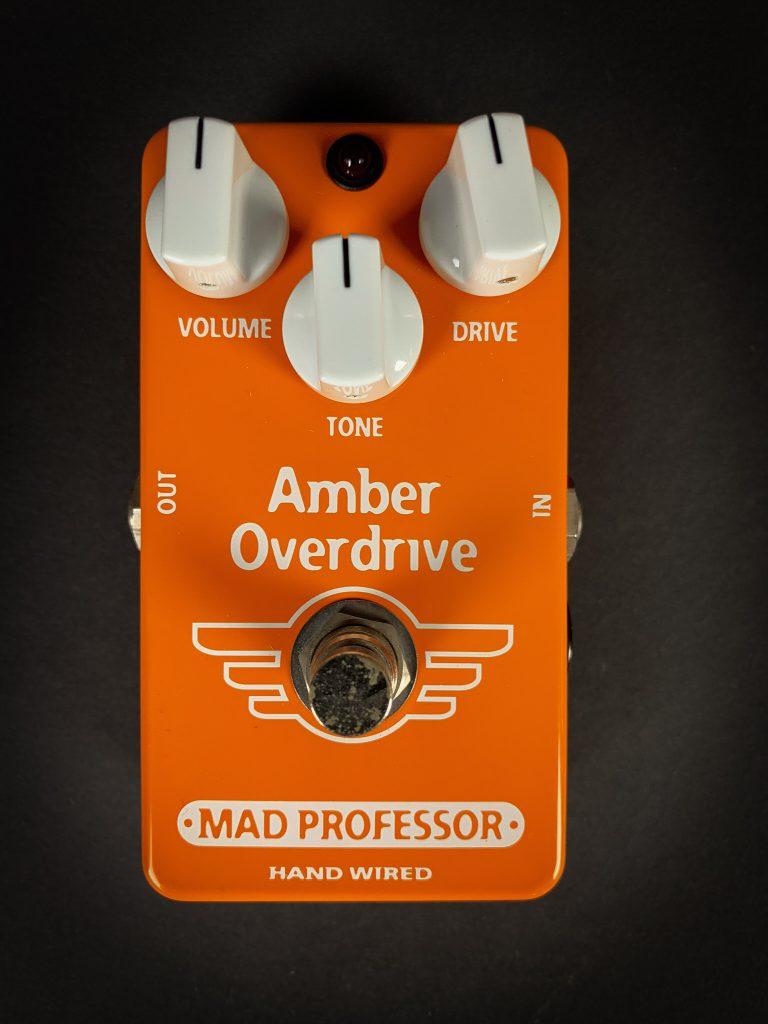 Mad Professor Amber Overdrive Handwired
Te gek klinkende overdrive met brede dynamiek en aanslaggevoeligheid. De kenmerkende, volle, romige sound is te horen bij zowel single notes als akkoorden. Amber is True Bypass dus heb je geen signaalverlies bij het uittrappen van het pedaal. Hebben!
Benieuwd naar de sound? https://www.youtube.com/watch?v=4mPMlqOrKXU
+ Free Shipping
+ Shipment within 2 working days
FAT AND SMOOTH OVERDRIVE
Amber Overdrive produces this sound even when running through a clean amplifier. It produces a very thick sound whether playing chords or single notes – fat and juicy with just a hint of fuzz. Though highly saturated, this dynamic overdrive can be cleaned up with the volume control of your guitar. As with all Mad Professor pedals, it offers a wide range of dynamics and expressive touch sensitivity. When you plug it into a clean amplifier, Amber Overdrive can give you the massive sound of a saturated amplifier with classic smooth fuzz running wide open. It can also be used as a slightly distorted boost to increase saturation on slightly overdriven amplifiers.
Amber Overdrive is great for getting fat singing tone out of vintage low output single coil pickups. It works really well with Fender Telecaster and Stratocaster guitars and with P-90 pickups.
Of cource is shines too with humbuckers.
Amber Overdrive is hand made in Finland using only premium components, to give years of trouble free operation with superb musical tone. Build the Mad Professor way: small footprint and big tone.
Best overdrive pedal for: Fat lead tones, Eric Johnson tone, David Gilmour tone, Leslie West tone, long sustain, little fuzz