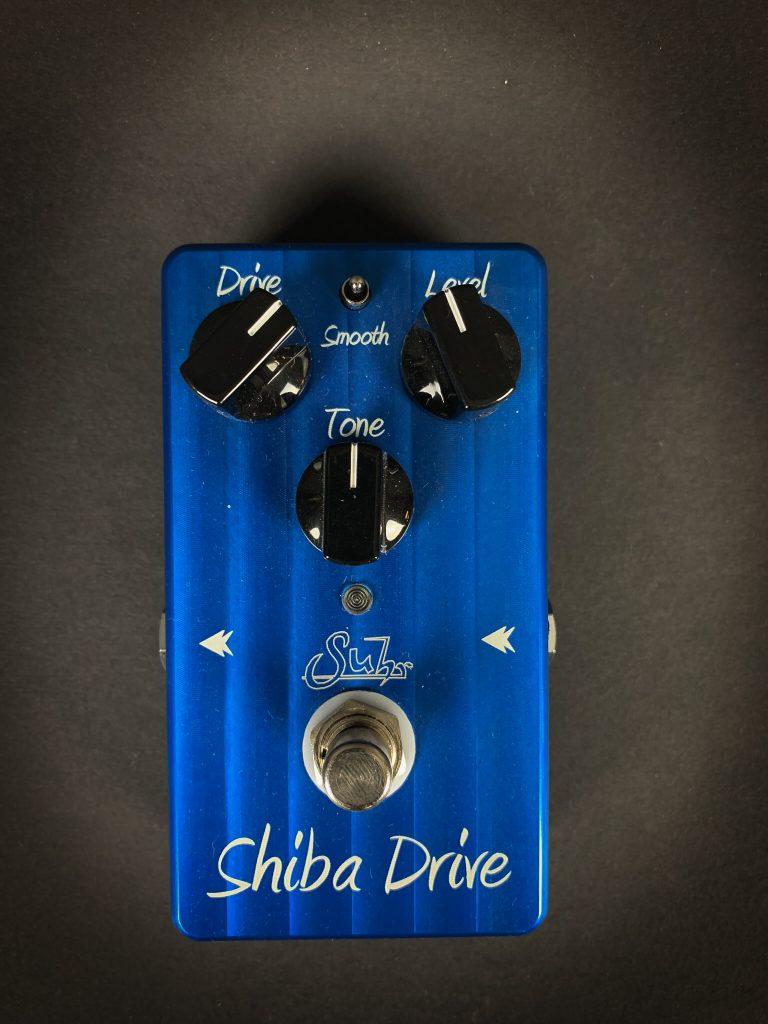 Suhr Shiba Drive
Shiba Drive™ is a smooth sounding overdrive pedal that provides players with a wide variety of fat rhythm and warm lead tones.
+ Shipping cost will be calculated at checkout.
+ Ships within 2 working days
Shiba Drive is very popular among players seeking an overdrive pedal that can be used in conjunction with both their amplifier's clean and overdrive channels.
Drive: Controls the amount of Drive from the circuit. This will take you from a bluesy crunch to a sustained, compressed overdrive.
Level: Controls the output level of the pedal. Shiba provides enough level to push the front end of any tube amp into natural clipping, or adds sustain to an already overdriven amp.
Tone: Shapes the the overall tonal response of the pedal – from warm and smooth to bright and cutting.