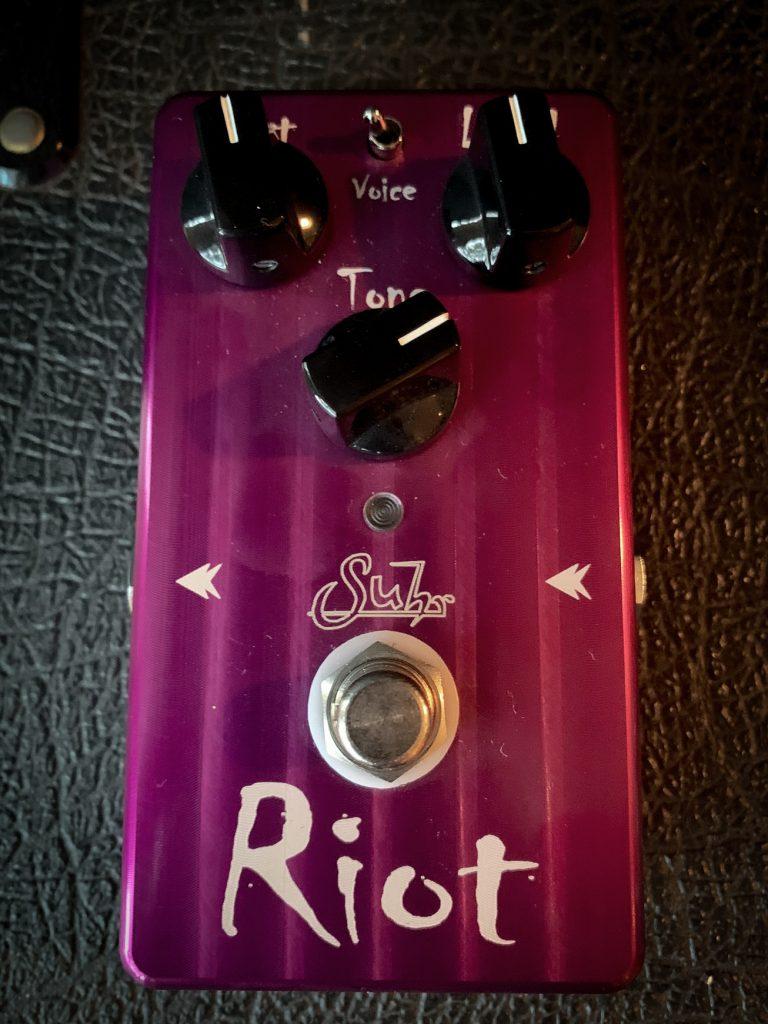 Suhr Riot
Riot is a versatile high-gain distortion pedal with the sonic characteristics and touch sensitivity of a high quality 100 watt tube amplifier.
+ Free Shipping
+ Shipment within 2 working days
CONTROLS
DIST: Adjusts the amount of gain added to your tone, taking you from classic crunch to high-gain heaven.
LEVEL: Adjusts the output of the pedal. Riot provides enough level to push the front end of any tube amp into natural overdrive.
TONE: Shapes the overall tonal response of the pedal, from smooth and warm to cutting lead tones.