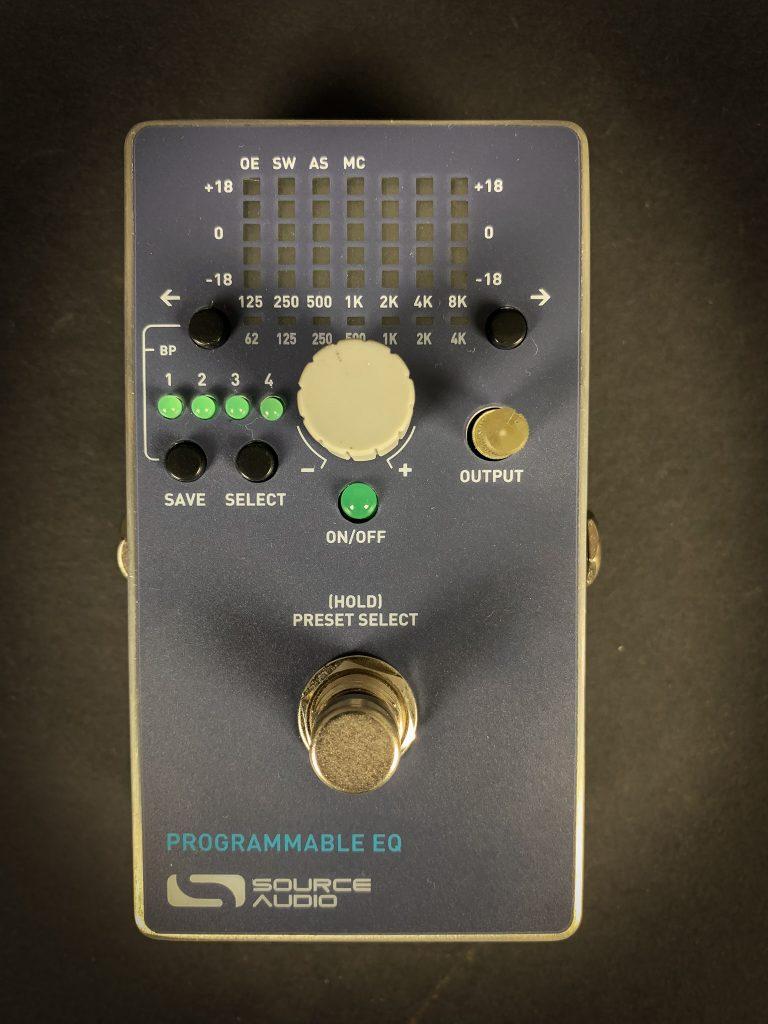 Source Audio Programmable EQ
The Source Audio Programmable EQ is a thoroughly modern and highly streamlined upgrade to traditional equalizer pedals.
+ Shipping cost will be calculated at checkout.
+ Ships within 2 working days
This MIDI controllable stompbox provides quick, hands-free access to four different user programmed EQ settings. It has found its way onto the touring pedalboards of David Gilmour, John Mayer, Steven Wilson, The Killers, The Dierks Bentley Band, and more. Whatever your instrument, playing style, or genre, the Source Audio Programmable EQ is the essential tone-sculpting tool for your live rig.​