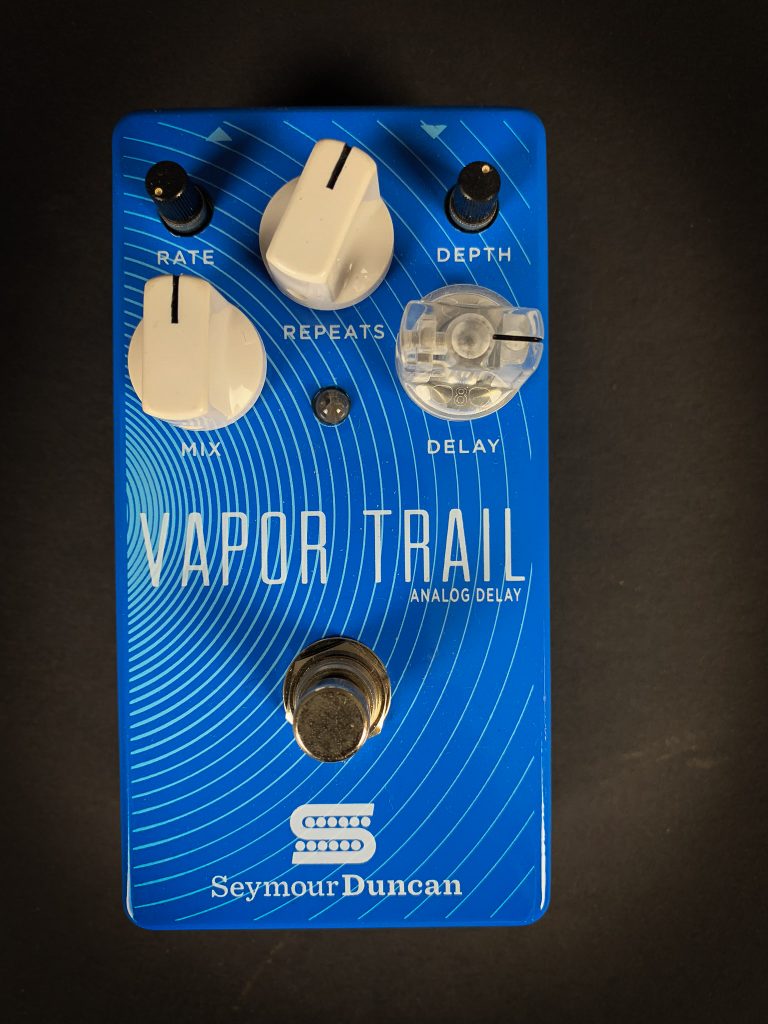 SALE
Seymour Duncan Vapor Trail
The Vapor Trail is an analog delay pedal capable of warm, authentic vintage tones, lush modulation and a few extra tricks.
+ Free Shipping in the Netherlands
+ Flat rate shipping in Europe
+ Your gear ships within 2 days
Everyone loves the warm, smooth, ambient vibe of a Bucket Brigade Device (BBD) analog delay pedal. The Vapor Trail gives you those classic tones but with a TRS insert jack that lets you process the repeats through additional effects to unlock your creativity and redefine what you can do with analog delay.