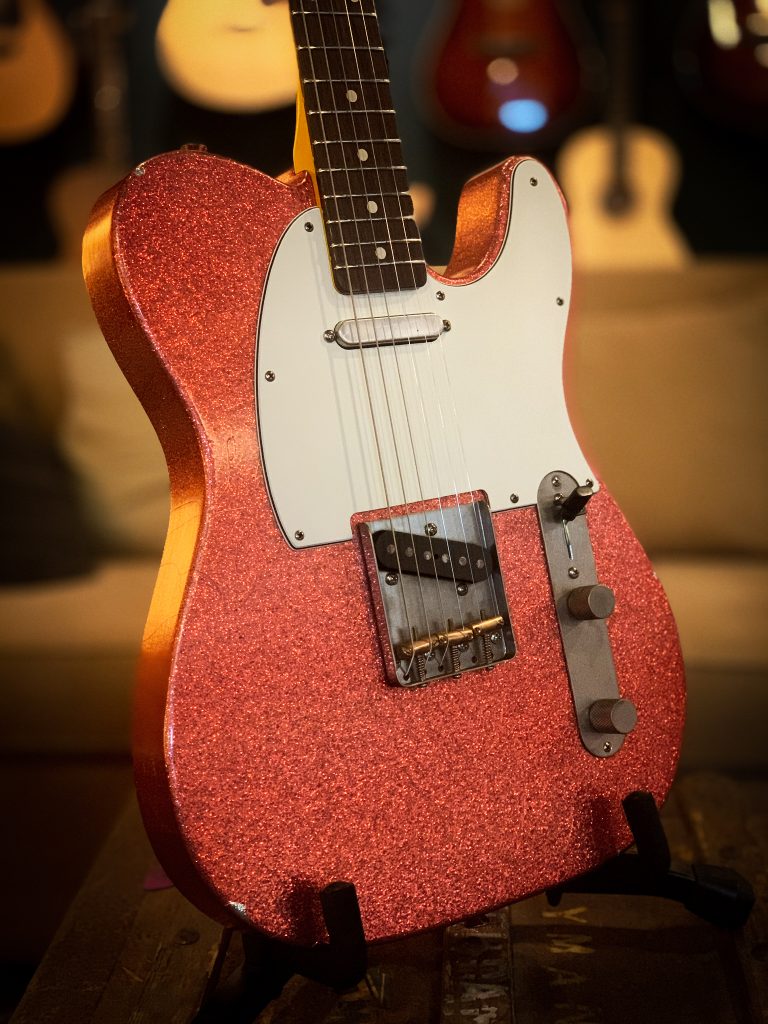 SALE
Nash T 63 Sparkle Candy Apple Red
Great Tele by Bill Nash. She is a looker and a player! Officially we have to sell this guitar a B-stock. But there is absolutely nothing wrong with it. So let's call this almost A-stock. Call or mail for more info on tock status. Besides that this is a great opportunity to own a stunning Nash guitar for a very attractive price.
+ Fully set-up at our workshop
+ Free Shipping in the Benelux
+ Shipping in Europe €35,-
+ Guitar ships within 2 days
+ Faire Trade return within 14 days
+ Facetime demonstration available.
Great Tele by Bill Nash. She is a looker and a player! Officially we have to sell this guitar a B-stock. But there is absolutely nothing wrong with it. So let's call this almost A-stock. Call or mail for more info on tock status. Besides that this is a great opportunity to own a stunning […]