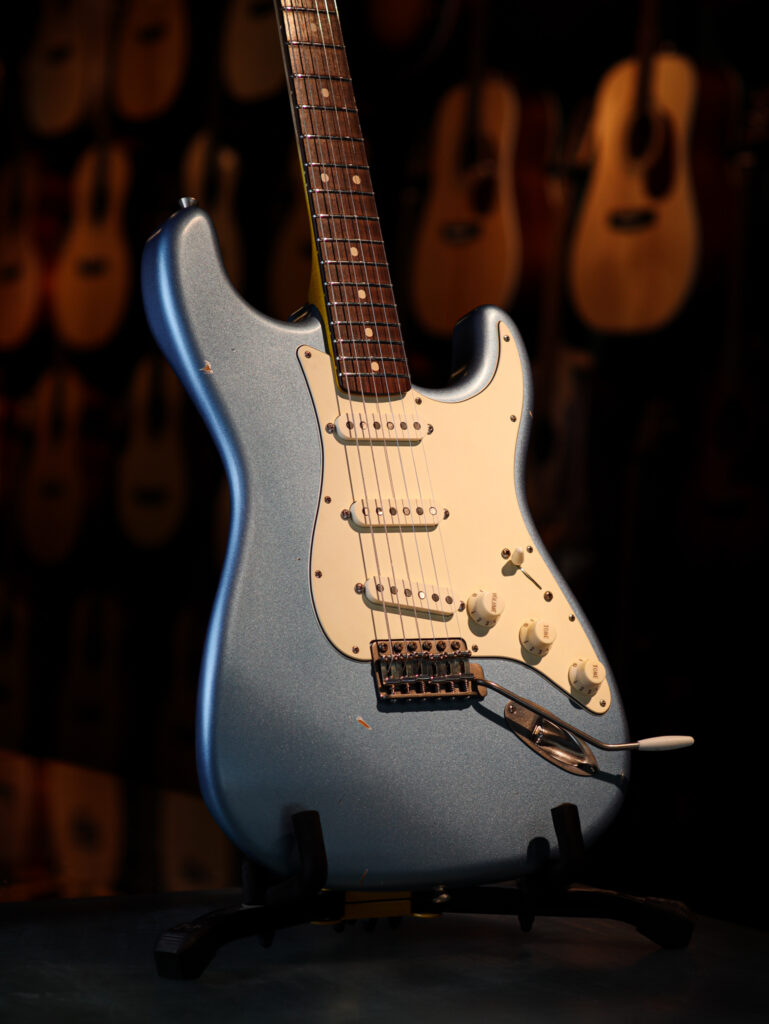 Nash S 63 Ice Blue Metallic
Nash' S63 introduces the vast palette of colors from the heyday of the 1960's car culture. The electric guitar features an alder body and rosewood neck. This Nash guitar has a 3-ply pickguard in Mint.
+ Guitar fully checked and set-up in our workshop
+ Shipping cost calculated at check-out
+ Your guitar ships within 2 working days
+ Fair Trade return within 14 days
+ Video Call demonstration available.

Request Demo

Send Whatsapp

Send E-mail
Request a Video Call Demo
Nash S 63 Ice Blue Metallic
https://www.kauffmannsguitarstore.com/product/nash-s-63-ice-blue-metallic/
What would you like to know?
Nash S 63 Ice Blue Metallic
https://www.kauffmannsguitarstore.com/product/nash-s-63-ice-blue-metallic/
SPECS
Weight: 7.7lbs
Finish: Ice Blue Metallic with 3 Ply Mint pickguard
Case: Nash Hardshell
Body: Alder
Neck: C
Fingerboard: Rosewood, 21 fret, 10″ radius, with 6105 frets
Nut: 1 5/8″ Graphtech self lubricating tusq nut
Bridge: Traditional tremolo bridge with steel block
Pickups: Lollars
Aging: Light
Electronics: 250K CTS pots, Sprague Orange Drop capacitors, and CRL 5-way switch