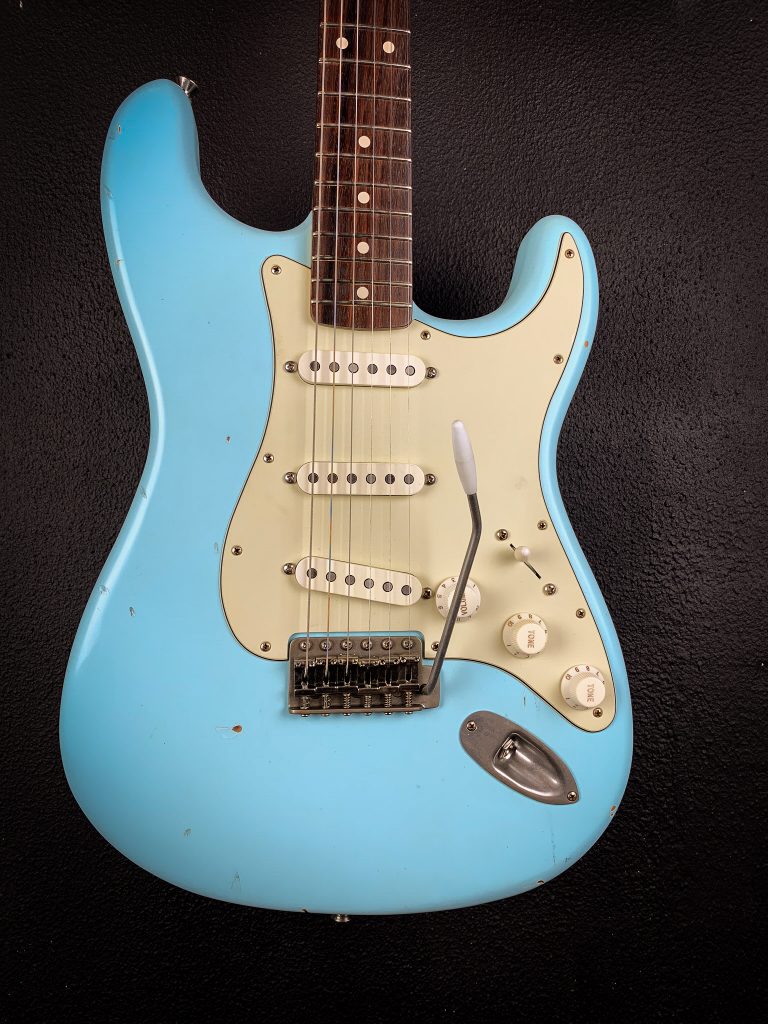 Nash S63 Sonic Blue
Bill Nash from Washington DC isn't in the market for reinventing the wheel but to give you the best possible feel and tone of the legendary guitars that Leo invented from the fifties and sixties. It is a weapon of choice, not an instrument to be put in a case under your bed as an investment. It wants to be in your hands and plugged in.
+ Guitars are fully  set-up at our workshop
+ One year full warranty on guitars. Pedals and Tube Amplifiers are sold as is.
+ Flat rate shipping in European Union
+ Gear ships within 2 days
Bill Nash from Washington DC isn't in the market for reinventing the wheel but to give you the best possible feel and tone of the legendary guitars that Leo invented from the fifties and sixties. It is a weapon of choice, not an instrument to be put in a case under your bed as an […]