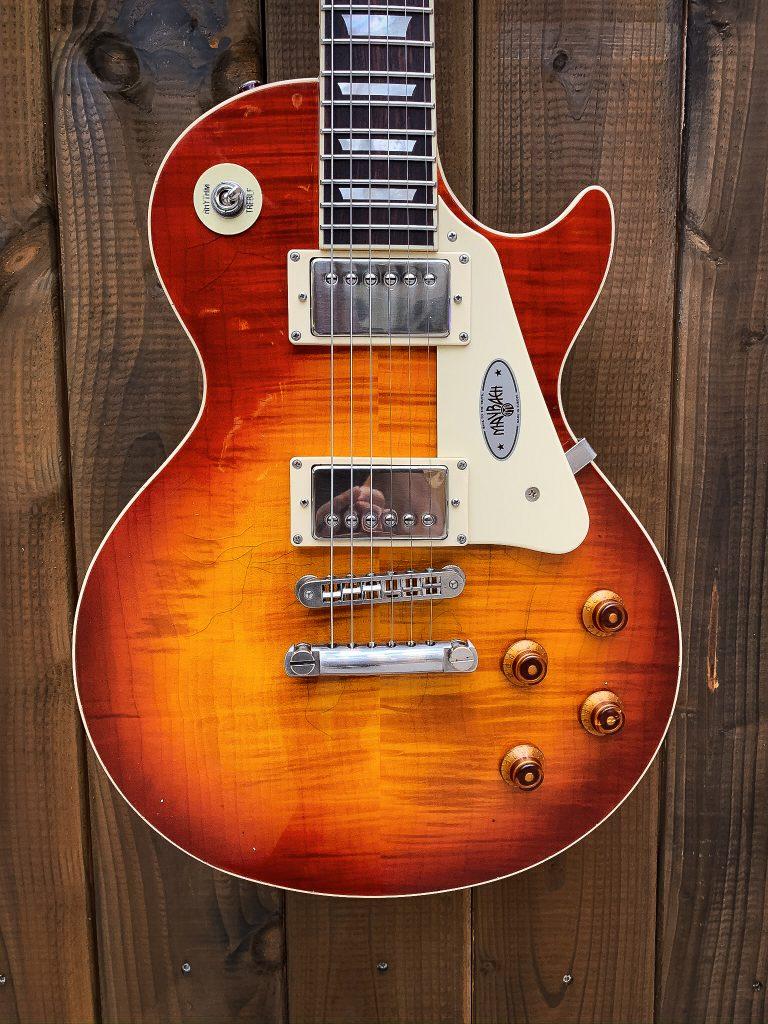 Maybach '60 Lester Cherry Lane
You just simply cannot get around Maybach guitars anymore these days. Founded just a few years ago they started out doing the ultimate Lester for a price you couldn't imagine. And I know, because I was one of the first ones that actually had one! The deal is simple: the best wood, the best pickups (Amber Spirit of '59) and the best craftsmanship available without expensive marketing and unnecessary bull.
This one features a '60 slim taper neck
+ Fully set-up at our workshop
+ Free Shipping in the Benelux
+ Shipping in Europe €35,-
+ Guitar ships within 2 days
+ Faire Trade return within 14 days
+ Facetime demonstration available.
You just simply cannot get around Maybach guitars anymore these days. Founded just a few years ago they started out doing the ultimate Lester for a price you couldn't imagine. And I know, because I was one of the first ones that actually had one! The deal is simple: the best wood, the best pickups […]