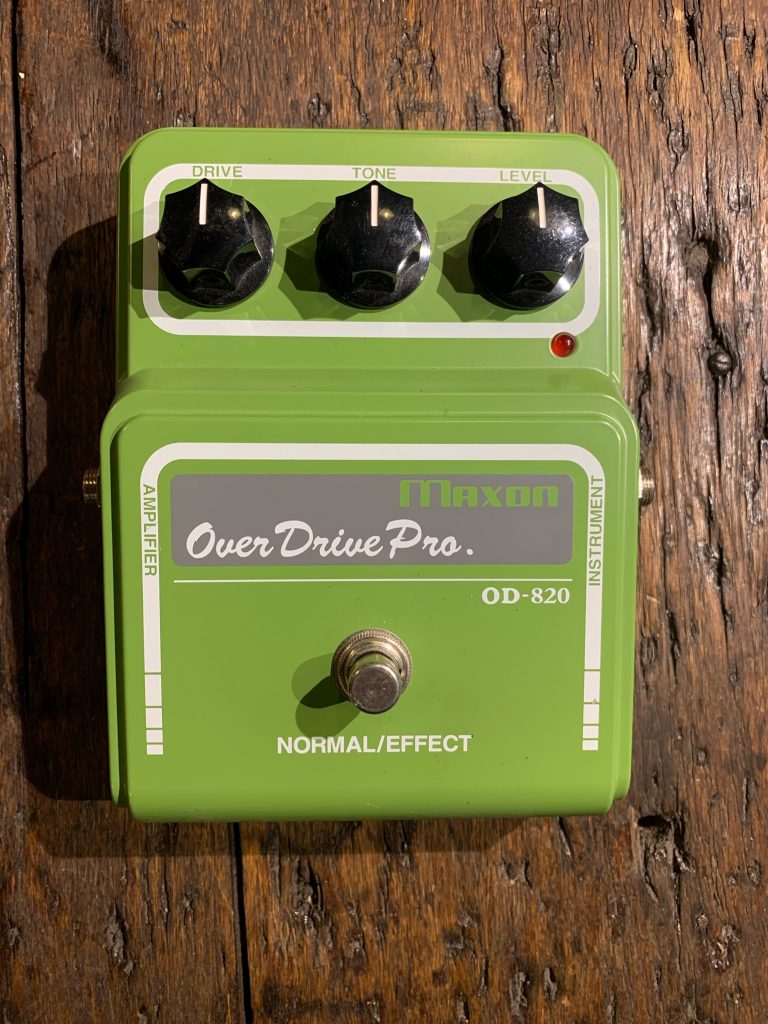 Maxon Overdrive Pro OD-820 used
If you crammed a TS-808 and Klone circuit into a single pedal, you'd have the Maxon OD820. More than just a deluxe OD808 upgrade, the OD820 is essentially hot-rodded for superior performance. The internal voltage doubler allows the pedal to operate at 18V which bumps up the clean headroom and provides a fuller frequency response than the typical 808 circuit; no characteristic mid-hump!
+ Shipping cost calculated at check-out
+ Your product ships within 2 working days
+ Fair Trade return within 14 days
+ Video Call demonstration for amps and guitars available.

Request Demo

Send Whatsapp

Send E-mail
Request a Video Call Demo
Maxon Overdrive Pro OD-820 used
https://www.kauffmannsguitarstore.com/product/maxon-overdrive-pro-od820-used/
What would you like to know?
Maxon Overdrive Pro OD-820 used
https://www.kauffmannsguitarstore.com/product/maxon-overdrive-pro-od820-used/
SPECS
Input Impedance: 500K Ohms
Input Jack: 1/4 inch standard phone jack
Output Impedance: 10K Ohms or less
Output Jack: 1/4 inch standard phone jack
Output: 1
Equivalent Input Noise: -107 dB (VR Max)
Residual Noise: -98 dB (Level, VR Min)
Maximum Gain: +46 dB (VR max) (at 1 KHz)
Maximum Amplitude: +16 dB (At 1 KHz)
Controls: Drive, Tone, Level
Switch: Normal/Effect (true bypass configuration)
Accessories: 9V Manganese dry cell battery (S-006P) x 1
Power Supply: 9V Manganese dry cell battery (S-006P) or special AC adaptor
Power Voltage: DC9 V (Battery) / DC10 V (AC-adaptor)
Current Consumption: 19 mA (10 VDC)
Width: 117 mm
Depth: 150 mm
Height: 60 mm
Weight: 500 g