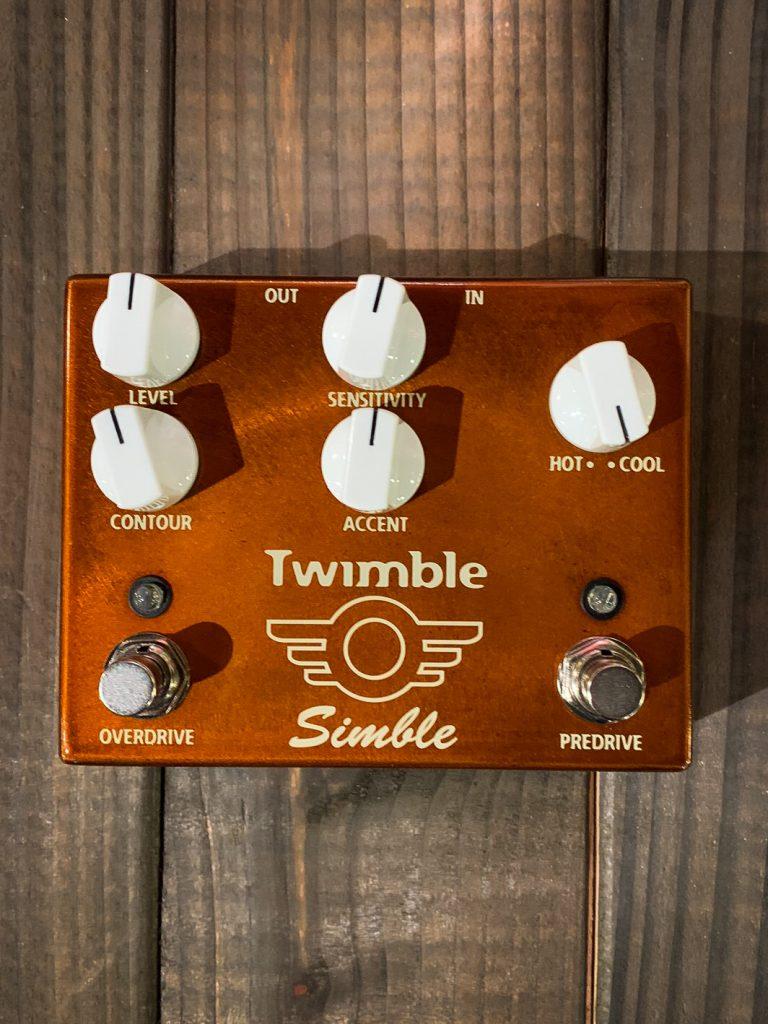 Mad Professor Twimble
The Twimble is a combination of the Simble Overdrive and the Simble Predrive. Both of the drives have been tailored slightly in order to achieve an even more organic tonal result. As you turn the contour fully clockwise, you will notice the overdrive section now features enhanced clarity with a sparkling top end. The Predrive section has additional sweet compression. This results in a pedal with a more 3-dimension tonal feel and it is even easier to slide between clean and overdriven guitar tones, which can easily be controlled by your guitar volume. In addition, you will notice more warm sustain to ease playing.
Klik hier om meer te weten te komen over dit pedaal en of het iets voor jou is!
+ Free Shipping
+ Shipment within 2 working days
VIDEO
SPECIFICATIONS
Power: 9VDC (negative terminal at DC-jack tip)
Power consumption: 13 mA at 9VDC
Input impedance: 2MOhm (Predrive) or 430 kOhm (Overdrive)
Output impedance: 50 kOhm
Using DC-power jack removes the battery from the circuit.
CONTROLS
SENSITIVITY: Amount of distortion and compression.
LEVEL: Output level.
ACCENT: Pick attack and brightness.
CONTOUR: Brightness of the output. (Darker when you adjust CCW)
HOT/COOL: +10db or +6 db boost.