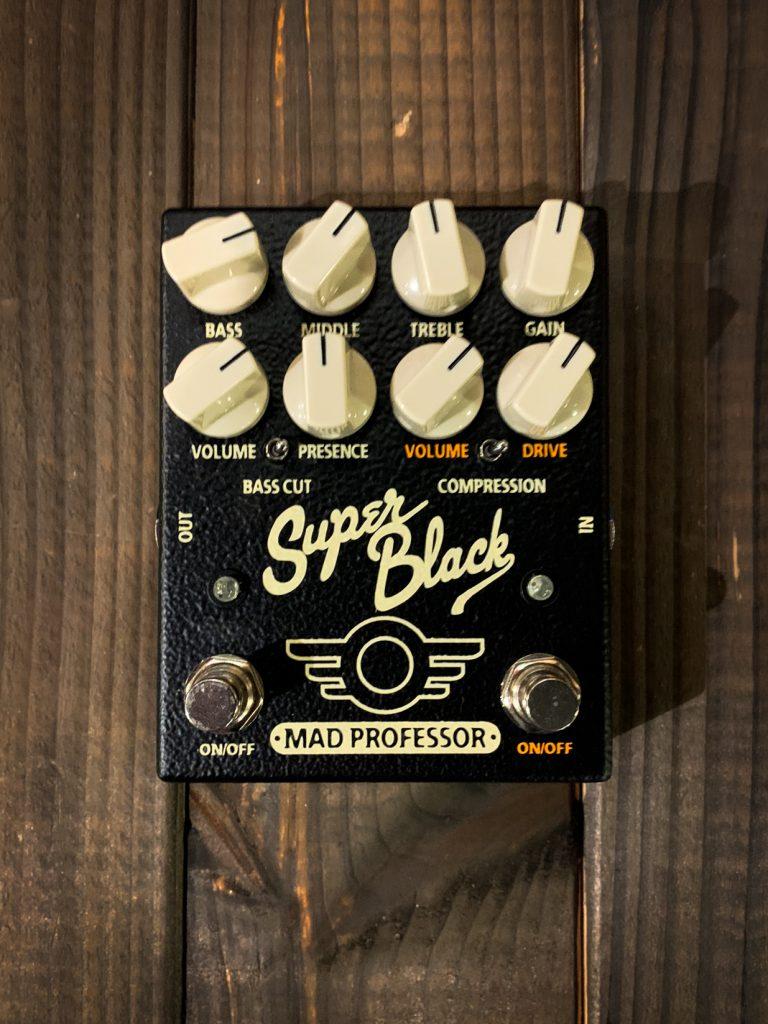 Mad Professor Super Black
Super Black is a vintage Blackface Fender amp in a box with a boost. Fender Blackface amps (1963-1968) are widely considered as the most recorded amps in the history of music. And for a good reason.
Mad Professor Super Black has the Fender Blackface tone in the box! The whole amp signal path is replicated inside. You can turn your amplifier easily into 60 ́s Fender glory! Don't be afraid to plug the Super Black pedal also straight into the return jack of your amp ́s FX loop. This way you can bypass the preamp of your amp and get the sound of a full Blackface amp signal path without the color of your amps preamp. Super Black amp-in-a-box pedal will deliver the punchy, mid scooped and sparkling chimey clean tone that Fender Blackface amplifiers are known and famous for. And this might be the most sought after Fender sound!
+ Free Shipping
+ Shipment within 2 working days
VIDEO
SPECIFICATION
9VDC power supply input, 2.1mm plug center negative and positive sleeve.
Current consumption at 9V DC: 27mA
Voltage range: 8V-16V, Bigger headroom will be obtained by using higher voltage.
Input impedance: 400 kOhm
Output impedance: 1.5 kOhm
Complete bypass (true bypass)
CONTROLS
MIDDLE and TREBLE: Adjustments for amount of middle and high frequencies in the preamp section.
BASS: Adjusts the amount of the low frequencies.
PRESENCE: Adjust the amount of high frequencies at pedal output.
GAIN: Adjusts the amount of distortion in Blackface side.
DRIVE: Adjusts the amount of distortion in Sweet Honey side.
VOLUME (x2, one for Blackface side and one for Sweet Honey side): Sets the output level.
BASS CUT SWITCH: Full bass level on the left and slightly cut low bass on the right.
COMPRESSION SWITCH: More compression on the left and less compression with maximum dynamics on the rigth.