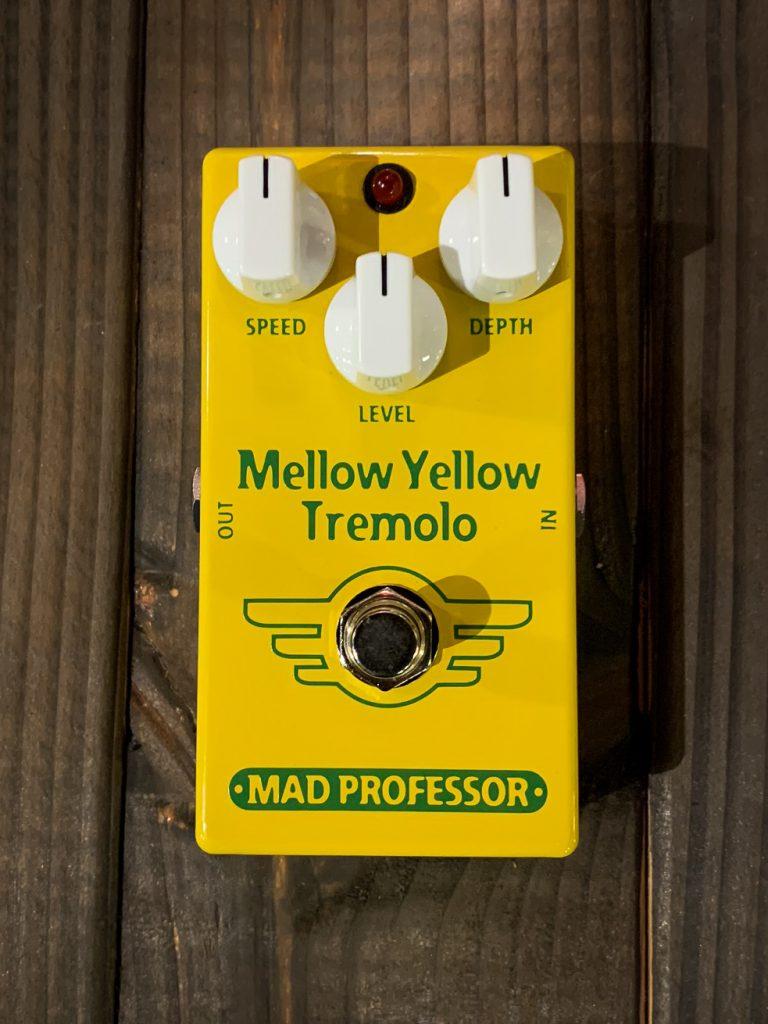 Mad Professor Mellow Yellow Tremolo
Mad Professor Mellow Yellow Tremolo (MYT) is a true sine wave tremolo effect designed for tremolo tones from the of 50′s type soft swing to deep modulation with great playability, regardless of tremolo depth or speed. The strength of the incoming signal is modulated by a sinusoidal oscillator, just like in the early amps, and modulation bias is set to give symmetrical modulation. This gives a very musical tremolo effect that blend very well with both clean and distorted guitar tones.
Klik hier om meer te weten te komen over dit pedaal en of het iets voor jou is!
+ Free Shipping
+ Shipment within 2 working days
SPECIFICATIONS
Supply voltage range: 7,5 to 15VDC
Current consumption: 5,5 mA at 9VDC
Input impedance: 340K Ohm's
Output impedance: 1K Ohm's
Complete bypass (true bypass)
CONTROLS
SPEED: Controls the speed of modulation.
DEPTH: Controls the depth from barely noticeable to almost full on/off.
LEVEL: Is primarily meant to balance level effect on and off- sometimes you need to have a slight boost because the tremolo effect cuts density of sound through pulsating.