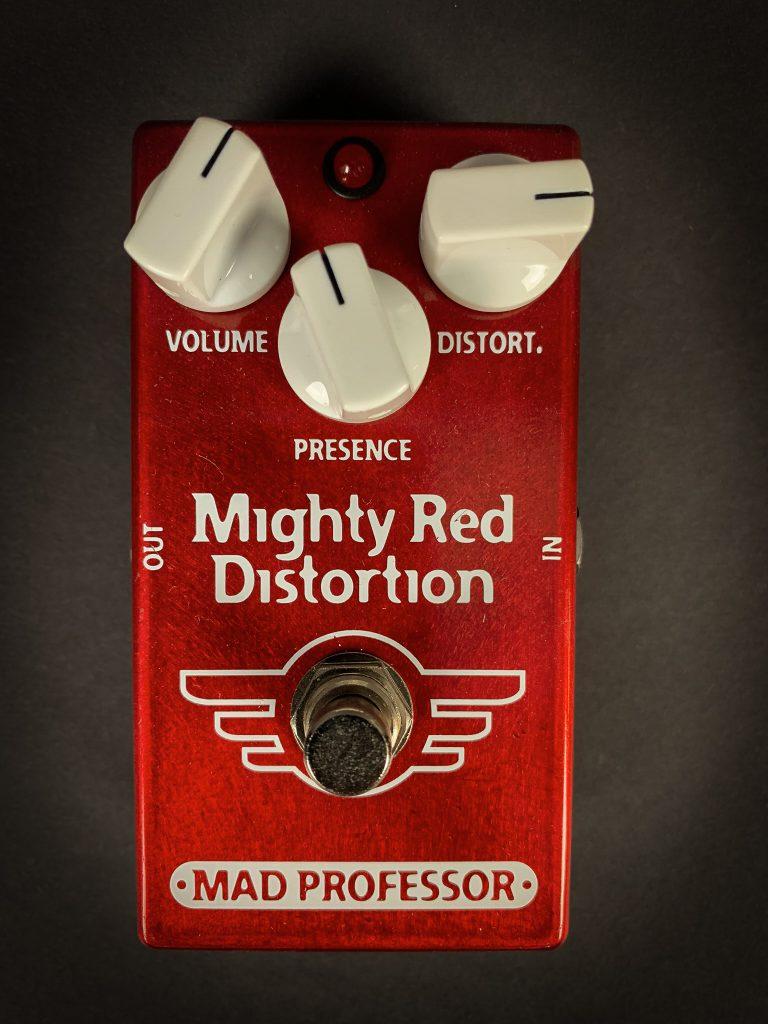 Mad Professor Mighty Red Distortion
Hand-made in Finland premium quality distortion pedal
MRD is a high-gain distortion pedal, which was modeled after the 80′s style compressed gain sounds. It is extremely easy (and a lot of fun) to play because its texture is adjusted to give clarity and definition also at heavy distortion. Step into your spandex trousers and plug in the Mighty Red Distortion pedal!
+ Free Shipping
+ Shipment within 2 working days
SPECS
CONTROLS
VOLUME: Sets the level of the distorted signal.
DISTORTION: Controls the amount of distortion.
PRESENCE: Controls upper treble, while not affecting the upper midrange so you can adjust tones from warm and sweet into cutting leads with an attitude.
ELECTRICAL SPECIFICATIONS
Supply voltage range: 7,5 to 18VDC
Current consumption: 10,6 mA at 9VDC
Max gain: 62dB
Max output: 1V pk-pk or 500mV rms
Signal/Noise ratio: approximately 96dB
Complete bypass (true bypass)