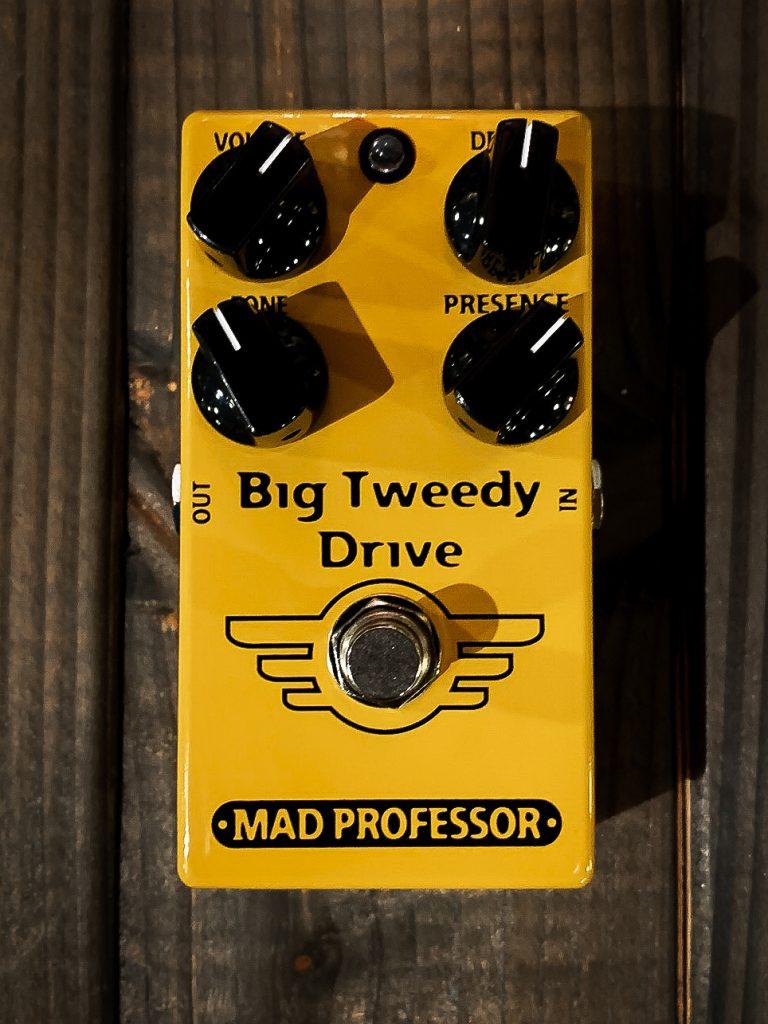 Mad Professor Big Tweedy Drive
Big Tweedy Drive pedal is voiced after a super rare High Powered Tweed Twin amp. The pedal gives you the highly sought-after vintage tone that has big fat punchy midrange and sweet gnarly bite like the late 50 ́s American amplifiers. Like the big vintage tweed amps, the Big Tweedy Drive has the same tactile dynamics and touch sensitivity players are raving about: adjust the amount of gain with your picking attack or the guitar volume. This makes the pedal fit into a surprisingly broad range of genres: jazz, blues, rockabilly, country and rock ́n ́roll.
Klik hier om meer te weten te komen over dit pedaal en of het iets voor jou is!
+ Free Shipping
+ Shipment within 2 working days
SPECIFICATIONS
Current consumption: 10 mA at 9VDC
Supply voltage range: 7.5V to 12V (9V recommended, the sound of the pedal depends on supply voltage)
Input impedance: 220kOhm at 1kHz
Output impedance: 1kOhm
Complete bypass (true bypass)
CONTROLS
VOLUME: Sets the output voltage.
GAIN: Adjusts the amount of distortion.
TONE: Adjusts high-frequency tone. Adjustment range is from significant high-frequency cut to slight high-frequency boost. The wide spectrum Tone control can either soften the tone or add some brightness to your straight signal.
PRESENCE: You can fine tune the shimmer and cut with Presence knob that adjusts the upper high end.