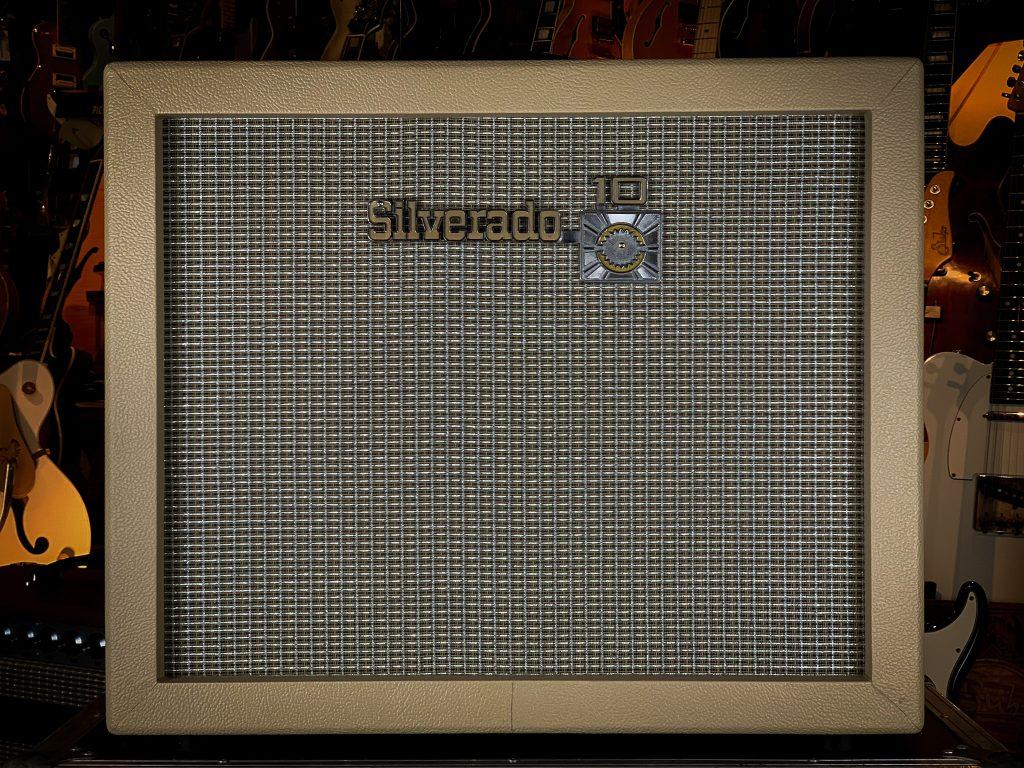 Kauffmann Silverado 112 combo (White)
Think of an amp that has just 1 channel but has almost every sound in it just by turning those knobs on your guitar. A versatile 5881 amp with 40 watts of controlable headroom, a lush reverb and a boost for that extra push over the cliff. Available as a head and, in this case, 112 combo with WGS Veteran 30 speaker.
+ Shipping cost calculated at check-out
+ Your product ships within 2 working days
+ Fair Trade return within 14 days
+ Video Call demonstration for amps and guitars available.

Request Demo

Send Whatsapp

Send E-mail
Request a Video Call Demo
Kauffmann Silverado 112 combo (White)
https://www.kauffmannsguitarstore.com/product/kauffmann-silverado-112-combo-white/
What would you like to know?
Kauffmann Silverado 112 combo (White)
https://www.kauffmannsguitarstore.com/product/kauffmann-silverado-112-combo-white/
Think of an amp that has just 1 channel but has almost every sound in it just by turning those knobs on your guitar. A versatile 5881 amp with 40 watts of controlable headroom, a lush reverb and a boost for that extra push over the cliff. Available as a head and, in this case, […]