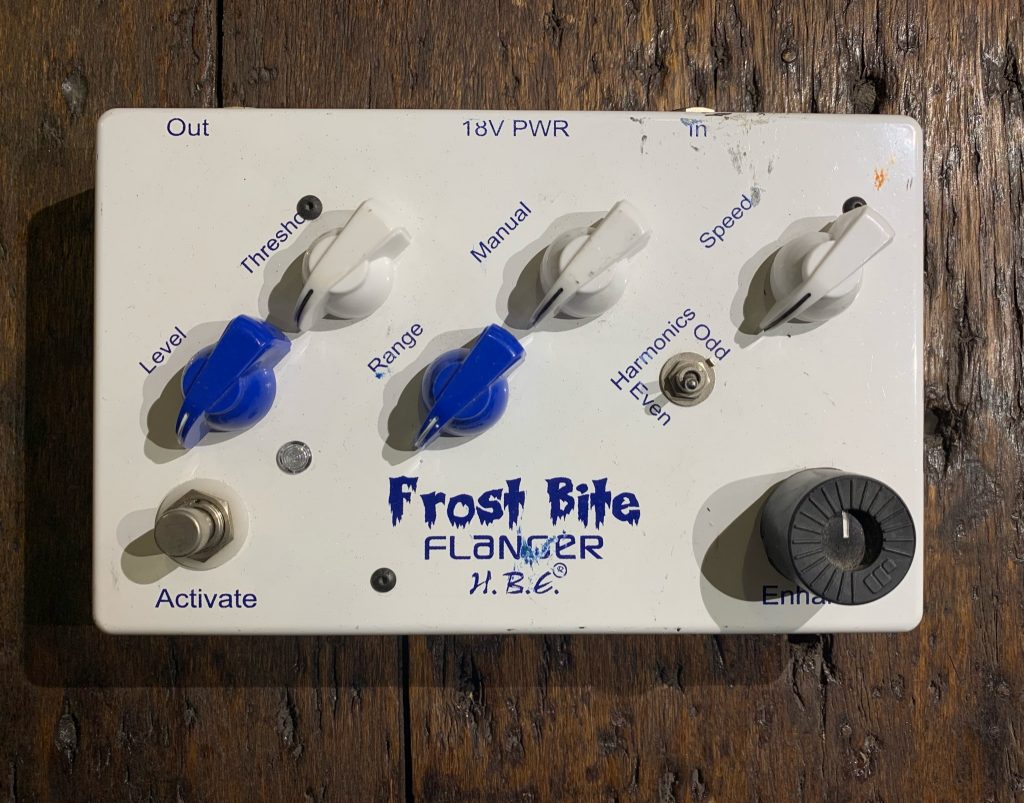 HomeBrew Electronics Frostbite Flanger used
It's a very exciting modulation pedal that's called a flanger, but has a variety of features from chorus, doubling, rotary, pitch shifter to delay.
With 18V operation and ample headroom, you can create American rock jets, crisp chorus effects, auto-wah vibrato, pitch and dynamics effects, and more, depending on your ideas.
This is especially recommended for those who are bored with the modulation and want to try a sound that no one else has ever created.
+ Shipping cost calculated at check-out
+ Your product ships within 2 working days
+ Fair Trade return within 14 days
+ Video Call demonstration for amps and guitars available.

Request Demo

Send Whatsapp

Send E-mail
Request a Video Call Demo
HomeBrew Electronics Frostbite Flanger used
https://www.kauffmannsguitarstore.com/product/hbe-frostbite-flanger/
What would you like to know?
HomeBrew Electronics Frostbite Flanger used
https://www.kauffmannsguitarstore.com/product/hbe-frostbite-flanger/