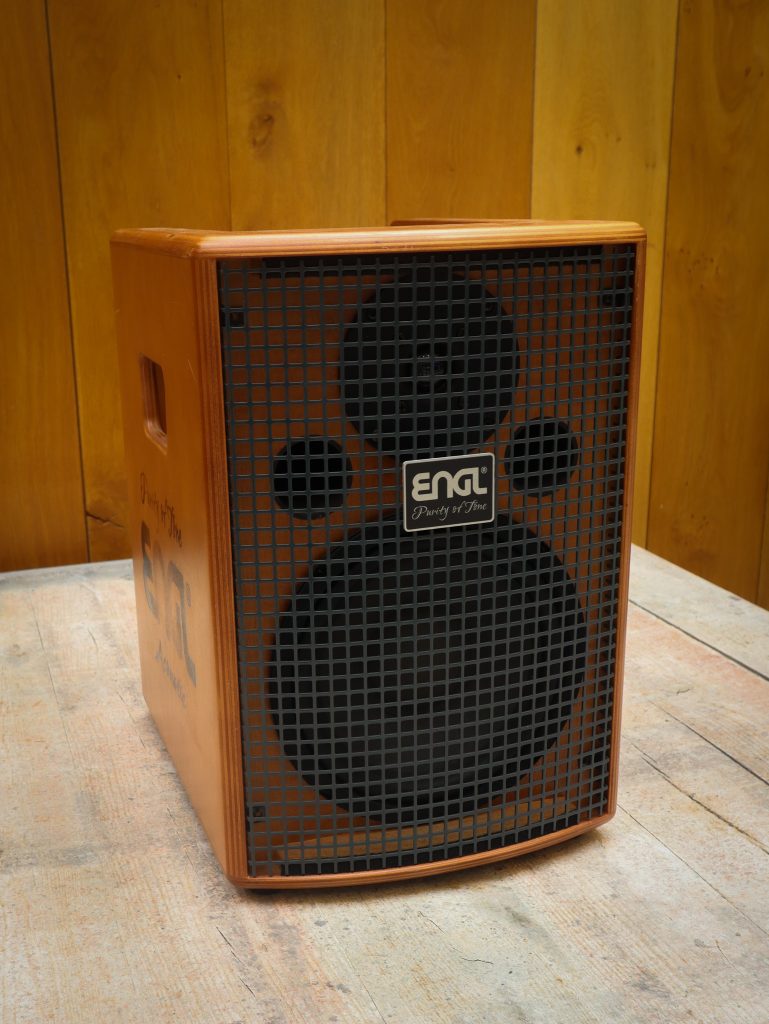 ENGL A101 Acoustic Amp Used
ENGL's first acoustic guitar combo is a fact. The A101 was designed and built in collaboration with the much acclaimed Schertler. Both brands are known for their very high-quality guitar amplifiers and have decided to jointly release the successor to the JACM150. First of all, as a player of the electro-acoustic western guitar, you have 150 Watts of power at your disposal. This allows you to handle the A101 guitar amp in any situation.
+ Shipping cost calculated at check-out
+ Your product ships within 2 working days
+ Fair Trade return within 14 days
+ Video Call demonstration for amps and guitars available.

Request Demo

Send Whatsapp

Send E-mail
Request a Video Call Demo
ENGL A101 Acoustic Amp Used
https://www.kauffmannsguitarstore.com/product/engl-a101-acoustic-amp-used/
What would you like to know?
ENGL A101 Acoustic Amp Used
https://www.kauffmannsguitarstore.com/product/engl-a101-acoustic-amp-used/
SPECS
ENGL gitaarversterker

type: A101
materiaal: hout
kleur: naturel
4 onafhankelijke kanalen
vermogen: 150 Watt
gewicht: 13 kg
afmetingen: 410 x 370 x 280 mm (HxBXD)

Ingangen:

microfooningang: 2 x XLR
High Z: 6.3 mm jack
Low Z: 6.3 mm jack
line-in: 2x 6.3 mm jack
line-in: 2x RCA (tulp)
effect return: 2x 6.3 mm jack

Uitgangen:

DI out: XLR
rec out (L/R): 2x RCA (tulp)
effect send: 6.3 mm jack

Componenten

woofer: 8 inch
tweeter: 1 inch Comp Tweeter

Effecten:

Hall
Room
Delay
Chorus+Room
externe effect loop