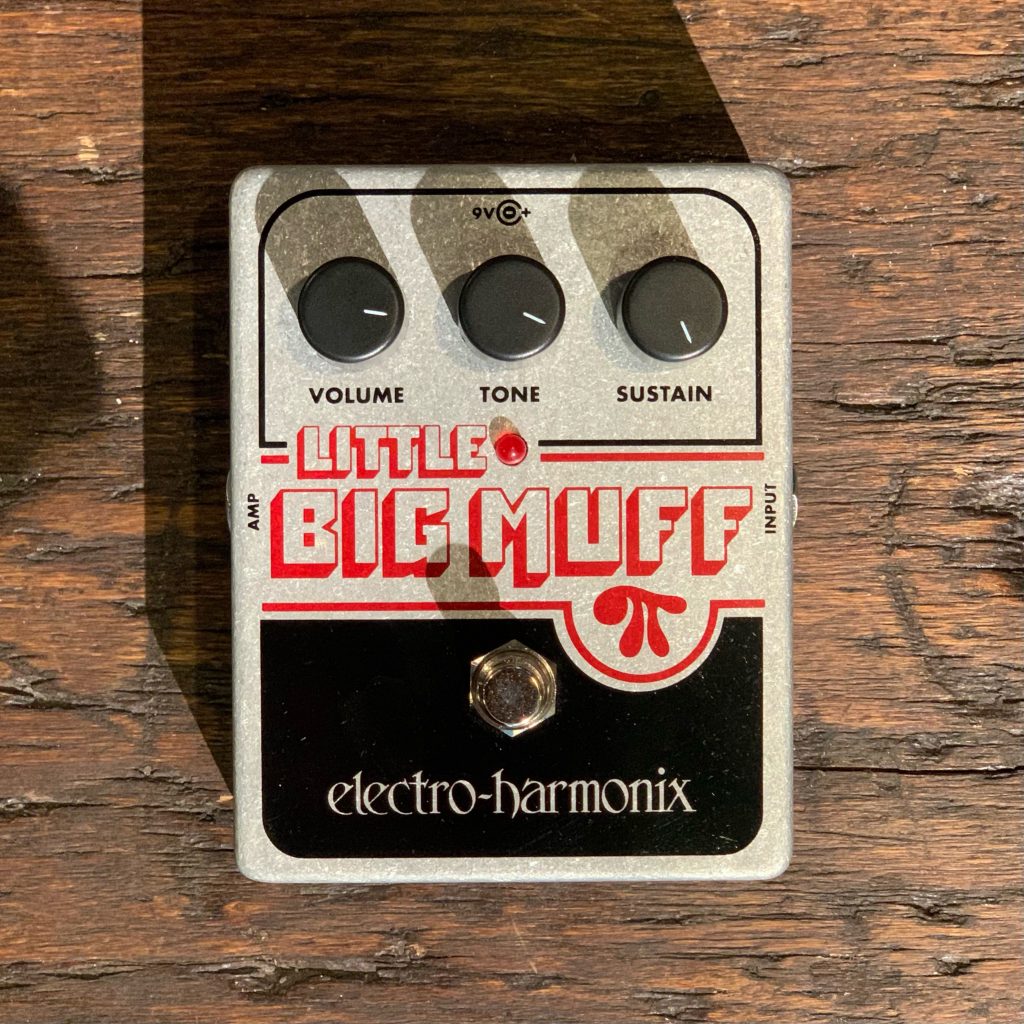 Electro-Harmonix Little Big Muff Pi
The EHX Little Big Muff Pi is identical to the Big Muff Pi but smaller. Electro-Harmonix took the classic Big Muff circuit and simply shrunk it without any change to the sweet violin-like sustaining sound. This little brother displays its heritage proudly.
+ Shipping cost calculated at check-out
+ Your product ships within 2 working days
+ Fair Trade return within 14 days
+ Video Call demonstration for amps and guitars available.

Request Demo

Send Whatsapp

Send E-mail
Request a Video Call Demo
Electro-Harmonix Little Big Muff Pi
https://www.kauffmannsguitarstore.com/product/electro-harmonix-little-big-muff-pi/
What would you like to know?
Electro-Harmonix Little Big Muff Pi
https://www.kauffmannsguitarstore.com/product/electro-harmonix-little-big-muff-pi/
SPECS
Power Supply: 9V battery included (optional 9.6VDC-200mA power adapter not included)
Dimensions (in): 4.75 x 4 x 2.25