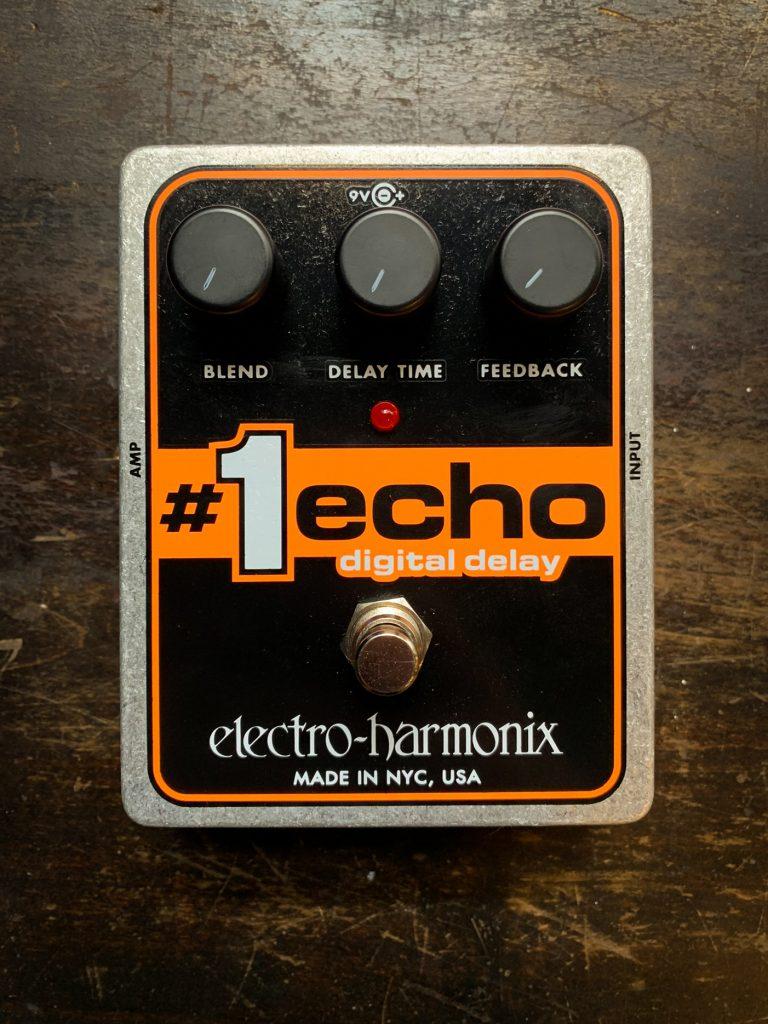 Electro-Harmonix has a reputation for quality delays and the #1 Echo is a prime example. The tone is ultra high quality up to two seconds of maximum warm analog-sounding delay. The feedback control sets number of repeats and how fast they fade. The blend control lets you adjust the balance of echo volume with straight through signal, putting your sound exactly in the pocket you want.
+ Shipping cost calculated at check-out
+ Your product ships within 2 working days
+ Fair Trade return within 14 days
+ Video Call demonstration for amps and guitars available.

Request Demo

Send Whatsapp

Send E-mail
Request a Video Call Demo
Electro-Harmonix #1 Echo
https://www.kauffmannsguitarstore.com/product/electro-harmonix-1-echo/
What would you like to know?
Electro-Harmonix #1 Echo
https://www.kauffmannsguitarstore.com/product/electro-harmonix-1-echo/
Electro-Harmonix has a reputation for quality delays and the #1 Echo is a prime example. The tone is ultra high quality up to two seconds of maximum warm analog-sounding delay. The feedback control sets number of repeats and how fast they fade. The blend control lets you adjust the balance of echo volume with straight […]