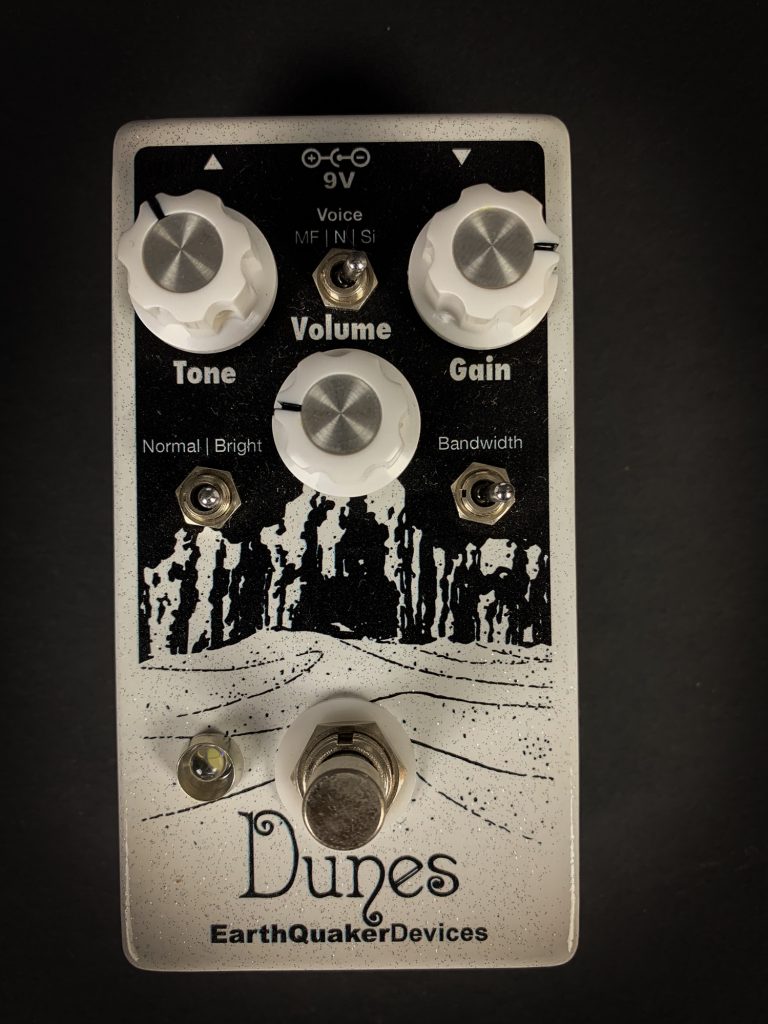 SALE
Earthquakerdevices Dunes
Mini Mega Ultimate Overdrive
Way back in 2014, we did something we said we would never do. We made a Tubes Creamer. But we didn't make just any old TS-808 clone - we made the Palisades™, the end-all, be-all of transparent mid-boosting overdrives. A Mega Ultimate Overdrive, if you will.
+ Free Shipping in the Netherlands
+ Flat rate shipping in Europe
+ Your gear ships within 2 days
CONTROLS
Gain: Adjusts the drive, dirtier clockwise, cleaner counter-clockwise
Tone: Brighter clockwise, warmer counter clockwise
Level: Sets the output level
Normal/Bright: Normal is a warm full tone, Bright is livelier tone with more chime
Bandwidth: Left is brighter with more emphasis on the mids, Right is full range for more low end
Voice: MF- MOSFET diode clipping, N- No diode clipping, Si- Silicon diode clipping
MEASURES
4.75″ x 2.50″ x. 2.25″ with knobs
POWER
The Dunes should be powered by a standard 9-volt DC power supply with a 2.1mm negative center barrel. We always recommend pedal-specific, transformer-isolated wall-wart power supplies or multiple isolated-output supplies. Pedals will make extra noise if there is ripple or unclean power. Switching-type power supplies, daisy chains and non-pedal specific power supplies do not filter dirty power as well and let through unwanted noise. Do not run at higher voltages!
Current Draw: 30mA
Input impedance: 500K
Output impedance: 1K
Switching
This device is true bypass and uses electronic relay based switching. Audio will not pass without power.