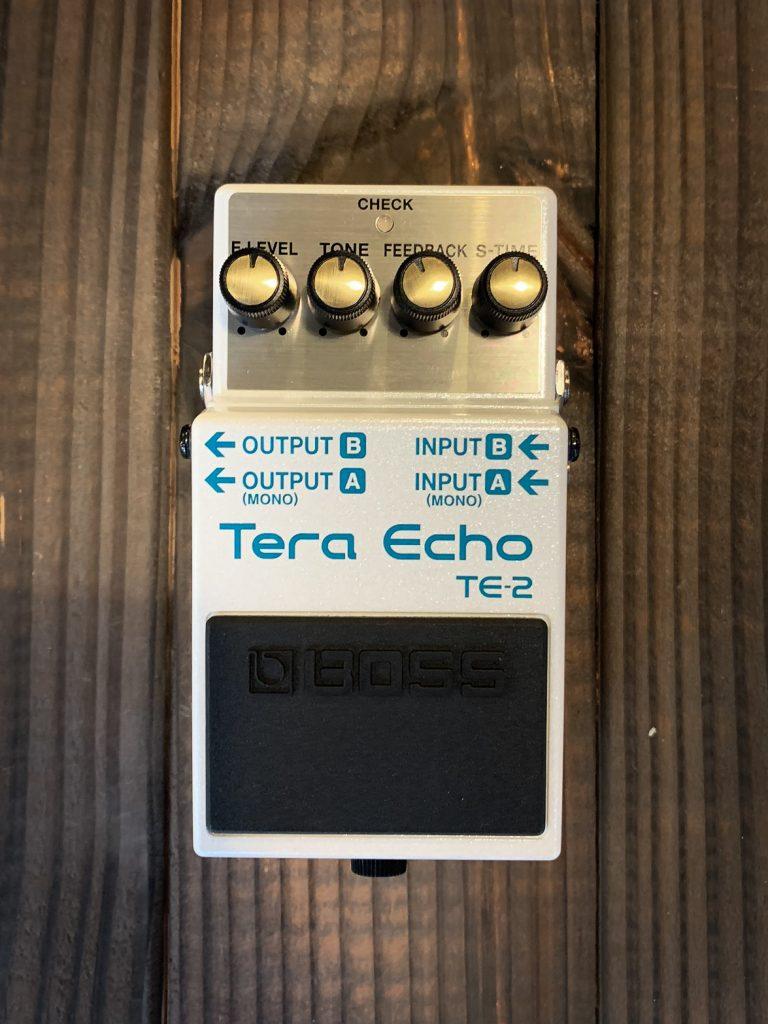 Breng jouw muziek naar een nieuw niveau. Dankzij de Multi-Dimensional Processing-technologie (MDP) kan de TE-2 Tera Echo dynamische stereo-effecten genereren, die veel verder gaan dan alles wat je aan galmen en delays kent.
Klik hier om meer te weten te komen over dit pedaal en of het iets voor jou is!
+ Shipping cost calculated at check-out
+ Your product ships within 2 working days
+ Fair Trade return within 14 days
+ Video Call demonstration for amps and guitars available.

Request Demo

Send Whatsapp

Send E-mail
Request a Video Call Demo
Boss TE-2 Tera Echo
https://www.kauffmannsguitarstore.com/product/boss-te-2-tera-echo/
What would you like to know?
Boss TE-2 Tera Echo
https://www.kauffmannsguitarstore.com/product/boss-te-2-tera-echo/
VIDEO
SPECIFICATIES
Nieuw soort BOSS-pedaal met innovatieve Multi-Dimensional Processing-technologie, die op een speciaal ontwikkelde DSP berust
Bijzonder ruimtelijke echo- en galmeffecten
Geeft een extra dimensie aan het ingangssignaal zonder het compleet te maskeren
"Freeze"-functie laat het aanhouden van het geluid toe – handig als begeleiding voor solo's of geluidseffecten.
Reageert accuraat op wijzigingen van het volume en de dynamiek van je spel
Enorme sound-beïnvloedingsmogelijkheden via intuïtieve bedieningsorganen
Zowel de in- als de uitgang kunnen in mono of stereo worden gebruikt
BOSS 5 jaar garantie