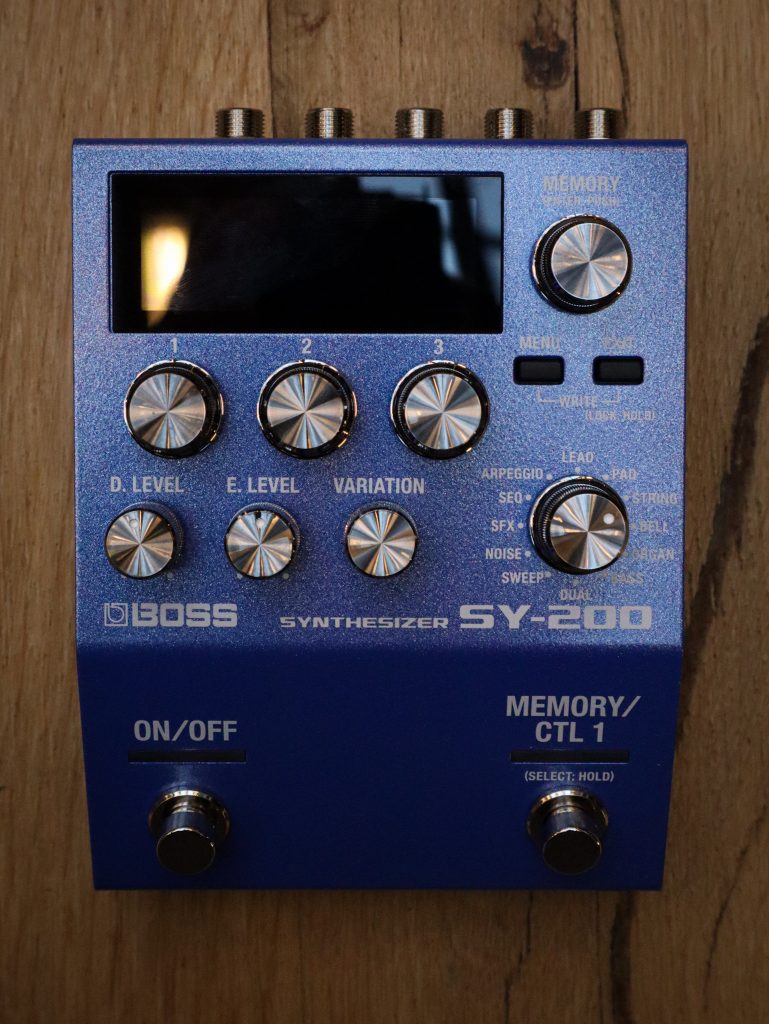 Offering a universe of rich, analog-inspired polyphonic sounds in a compact size, the SY-200 makes it easy to weave BOSS' expressive guitar and bass synth technology into all your musical escapades. Building on the fun, immediately satisfying experience of the critically acclaimed SY-1, this blue inspiration machine features an expanded sound set, more sound shaping options, and 128 memories for storing your sound creations. Two built-in footswitches provide in-depth real-time performance control, and you can take it even further with external footswitches, an expression pedal and MIDI.
+ Shipping cost calculated at check-out
+ Your product ships within 2 working days
+ Fair Trade return within 14 days
+ Video Call demonstration for amps and guitars available.

Request Demo

Send Whatsapp

Send E-mail
Request a Video Call Demo
Boss SY-200 Synthesizer
https://www.kauffmannsguitarstore.com/product/boss-sy-200-synthesizer/
What would you like to know?
Boss SY-200 Synthesizer
https://www.kauffmannsguitarstore.com/product/boss-sy-200-synthesizer/
SPECS
serie: 200
model: SY-200 Synthesizer
sample-frequentie: 44.1 kHz
AD-/DA-conversie: 24 bit
processing: 32 bit floating
display: grafische backlit LCD, 132 x 32 dots
buffered bypass
nominaal ingangsniveau: -10 dBu (input, return)
maximaal ingangsniveau: +7 dBu (input, return)
nominaal uitgangsniveau: -10 dBu (output, send)
maximaal uitgangsniveau: +7 dBu (output, send)
ingangsimpedantie: 2M Ohm
uitgangsimpedantie: 1k Ohm
aanbevolen belastingsimpedantie: > 1k Ohm
modi:

lead
pad
string
bell
organ
bass
dual
sweep
noise
sfx
seq
arpeggio

regelaars:

1
2
3
mode
d. level
e. level
variation
memory

schakelaars:

on/off
memory / ctl 1
menu
exit
memory

ingang:

6.35 mm mono jack input
CTL 2,3 / EXP
MIDI IN (mini TRS)
USB micro B
6.35 mm mono jack return

uitgang:

6.35 mm mono jack output
MIDI OUT (mini TRS)
6.35 mm mono jack send

voeding: 9V DC, 230mA (niet meegeleverd) of 9V AA batterij (3x, meegeleverd)
afmetingen: 138 mm x 101 mm x 63 mm