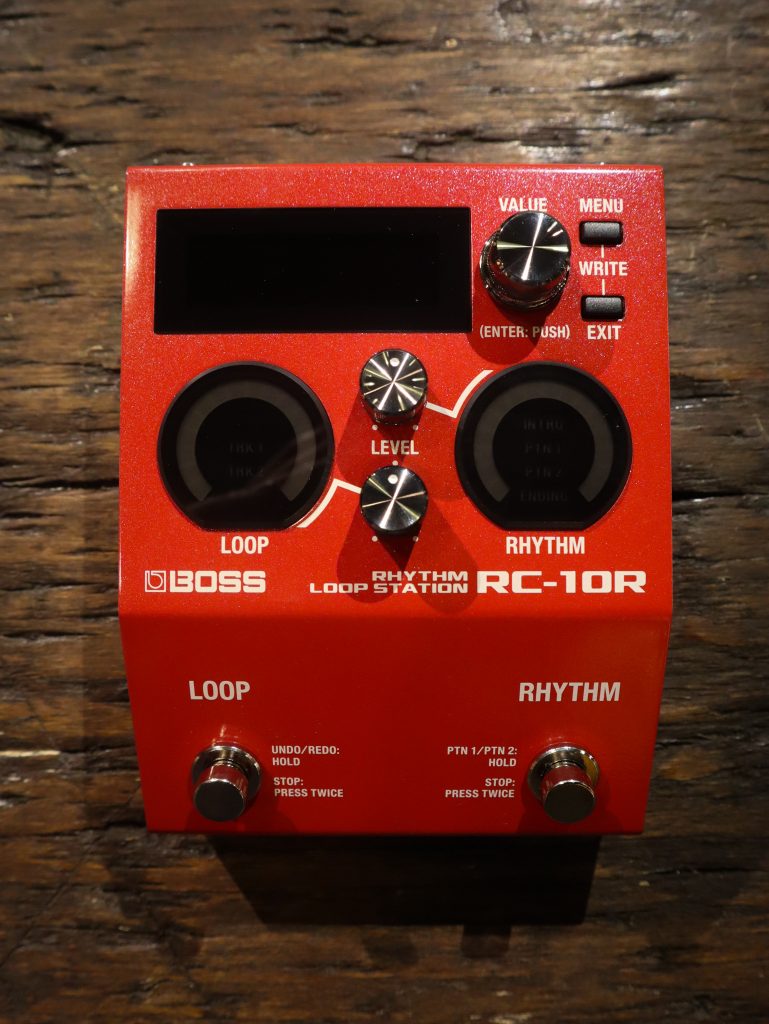 Boss RC-10R Rythm Loop Station
For guitarists (and possibly other musicians) who would like to learn how to loop and play songs every now and then, Boss presents the RC-10R Rhythm Loop Station with its clear display and intuitive operation. This effects pedal not only allows you to switch between 2 parallel song sections, but also gives you an additional 280 different drum rhythms in a variety of styles to let you solidly accompany a drum part. The transition of the next part of the song can also be indicated by a suitable drum fill. It is also possible to complete your composition with a short intro and/or outro. Incidentally, the loop and rhythm each have their own volume knob to accurately adjust the relationship between the two.
+ Shipping cost calculated at check-out
+ Your product ships within 2 working days
+ Fair Trade return within 14 days
+ Video Call demonstration for amps and guitars available.

Request Demo

Send Whatsapp

Send E-mail
Request a Video Call Demo
Boss RC-10R Rythm Loop Station
https://www.kauffmannsguitarstore.com/product/boss-rc-10r-rythm-loop-station/
What would you like to know?
Boss RC-10R Rythm Loop Station
https://www.kauffmannsguitarstore.com/product/boss-rc-10r-rythm-loop-station/
SPECS
Boss looper effectpedaal
model: RC-10R Rhythm Loop Station
geschikt voor snaarinstrument, toetsen / line-in
2 sporen in serie voor het bouwen van 2 verschillende songsecties
maximale opnametijd: +/- 6 uur (stereo)
data format: WAV, 44.1 kHz, 32-bit floating point, stereo
opslaan tot 99 frases en 50 ritmes
280 rhythm style presets
16 veelzijdige drumkitsounds
maximale ritmische polyfonie: 24 stemmen
rhythm control:

intro
pattern 1
pattern 1 fill
pattern 2
pattern 2 fill
ending

duidelijke display met status-indicatie
regelaars: loop level, rhythm level, value
schakelaars: loop, rhythm, write menu, write exit
ingang: 2x 6.35 mm mono jack input, 6.35 mm jack CTL 1,2 / EXP, MIDI IN (mini TRS), USB micro B
uitgang: 2x 6.35 mm mono jack output, MIDI OUT (mini TRS)
voeding: 9V DC (meegeleverd)
afmetingen: 138 mm x 101 mm x 63 mm
gewicht: 620 g
meegeleverd: adapter, 4 rubber voeten, handleiding