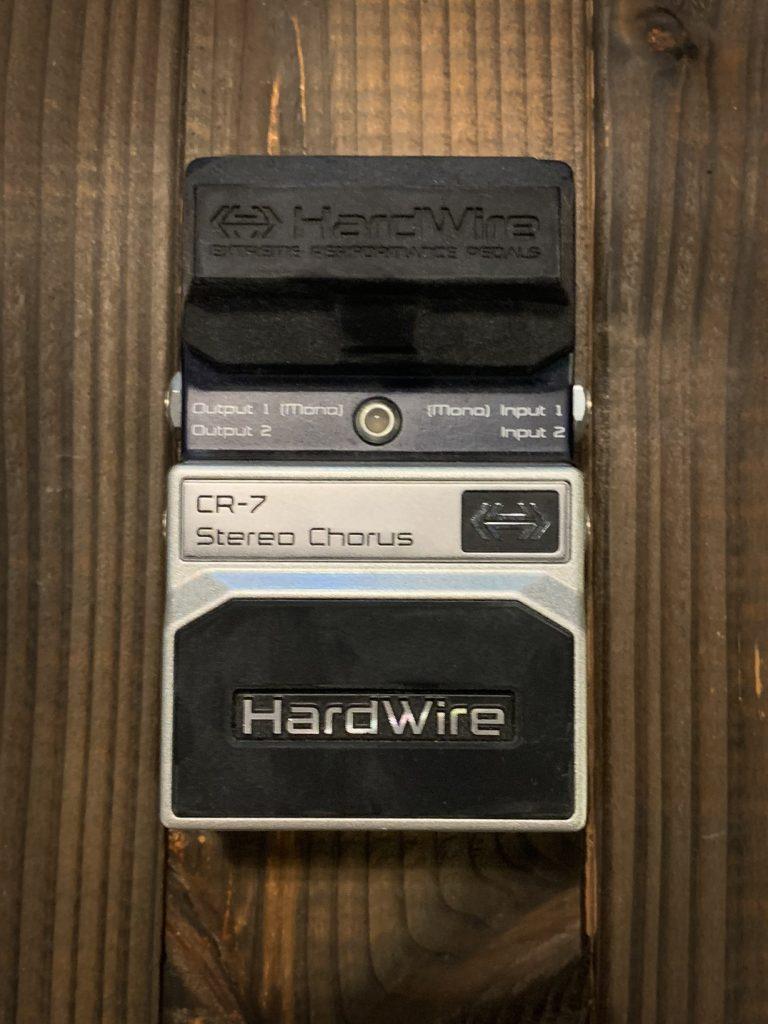 Hardwire CR-7 Stereo Chorus
Add new dimensions to your sound with the HardWire CR-7 Stereo Chorus. Seven unique flavors of chorus are at your disposal, from warm analog to shimmering modern to glistening DigiTech Multi-Chorus. CR-7 features true stereo I/O making connections in the craziest of signal chains a possibility. Studio, Multi, Modern, Boutique, Analog, Jazz, and Vintage Choruses can all be adjusted for Level, Speed, and Depth. As with all HardWire pedals, the CR-7 is crafted from premium, all-metal components to perform night after night, tour after tour.
Klik hier om meer te weten te komen over dit pedaal en of het iets voor jou is!
+ Shipping cost calculated at check-out
+ Your product ships within 2 working days
+ Fair Trade return within 14 days
+ Video Call demonstration for amps and guitars available.

Request Demo

Send Whatsapp

Send E-mail
Request a Video Call Demo
Hardwire CR-7 Stereo Chorus
https://www.kauffmannsguitarstore.com/product/boss-od-200-hybrid-drive/
What would you like to know?
Hardwire CR-7 Stereo Chorus
https://www.kauffmannsguitarstore.com/product/boss-od-200-hybrid-drive/
SPECIFICATIES
| | |
| --- | --- |
| Input | Separate Left and Right ¼" Unbalanced (Tip-Sleeve) |
| Input Impedance | 1 MOhms (stereo), 500 kOhms (mono) -- effect on |
| Output | Separate Left and Right ¼" Unbalanced (Tip-Sleeve) |
| Output Impedance | 1 kOhm - effect on |
| Controls | Level, Speed, Depth, Chorus Type knobs |
| Switches | On/Off foot switch |
| Battery Type | Single 9 VDC |
| Battery Life | 4 Hours |
| Power Supply (US and Canada) | 120 VAC, 60 Hz Adapter: PS200R - 120 |
| Power Supply (Japan) | 100 VAC, 50/60 Hz Adapter: PS200R - 100 |
| Power Supply (Europe) | 230 VAC, 50 Hz Adapter: PS200R - 230 |
| Power Supply (UK) | 240 VAC, 50 Hz Adapter: PS200R - 240 |
| Power Supply | 9 VDC, 705mW consumption, 80mA draw |
| Dimensions | 3.5" Width x 5.5" Length x 2.25" Height |
| Unit Weight | 1.3 lbs |