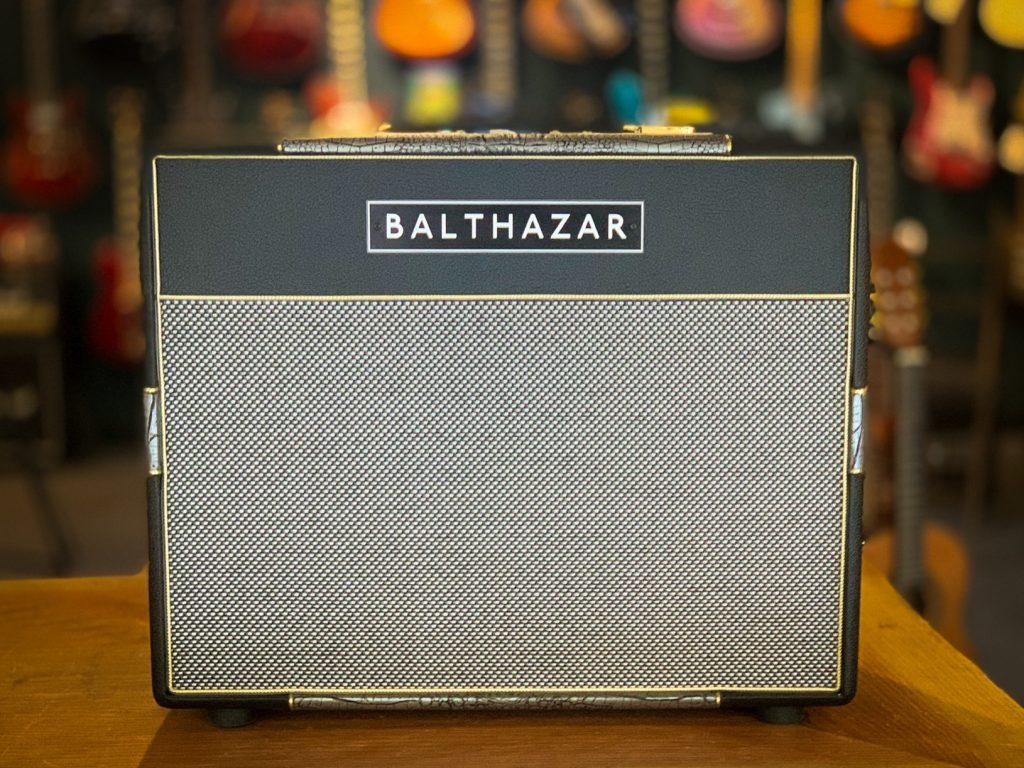 Balthazar The Cabaret 13 Combo
The new Cabaret 13 is the smallest Balthazar yet, a 1×10" combo designed for the bedroom, studio, and smaller stage. This amp features a new preamp, thicker and darker than the Film Noir line, capable of going from Brown/Blonde tones at lower volumes to classic British rage when cranked. The unique bias tremolo can go from subtle to intense, including over-the-top "Crimson and Clover" and "How Soon Is Now" vibes. Wrap it in authentic tube spring reverb, and life is a cabaret!
+ Shipping cost calculated at check-out
+ Your product ships within 2 working days
+ Fair Trade return within 14 days
+ Video Call demonstration for amps and guitars available.

Request Demo

Send Whatsapp

Send E-mail
Request a Video Call Demo
Balthazar The Cabaret 13 Combo
https://www.kauffmannsguitarstore.com/product/balthazar-the-cabaret-13-combo/
What would you like to know?
Balthazar The Cabaret 13 Combo
https://www.kauffmannsguitarstore.com/product/balthazar-the-cabaret-13-combo/
VIDEO
SPECIFICATIONS
13 Watt all tube combo, tube rectified. Perfect for recording and small room gigging.
Bias tremolo, can be turned on and off via remote footswitch (included).
Tube spring reverb w/Accutronics reverb tank.
Preamp features Volume, Treble, and Bass controls.
120/240V operation via switch on rear. Play your Cabaret at any cabaret in the world effortlessly!
Celestion 10" Alnico Gold speaker.
3 x 12AX7, 1 x 12AT7, 2 x EL84, 1 x EZ81