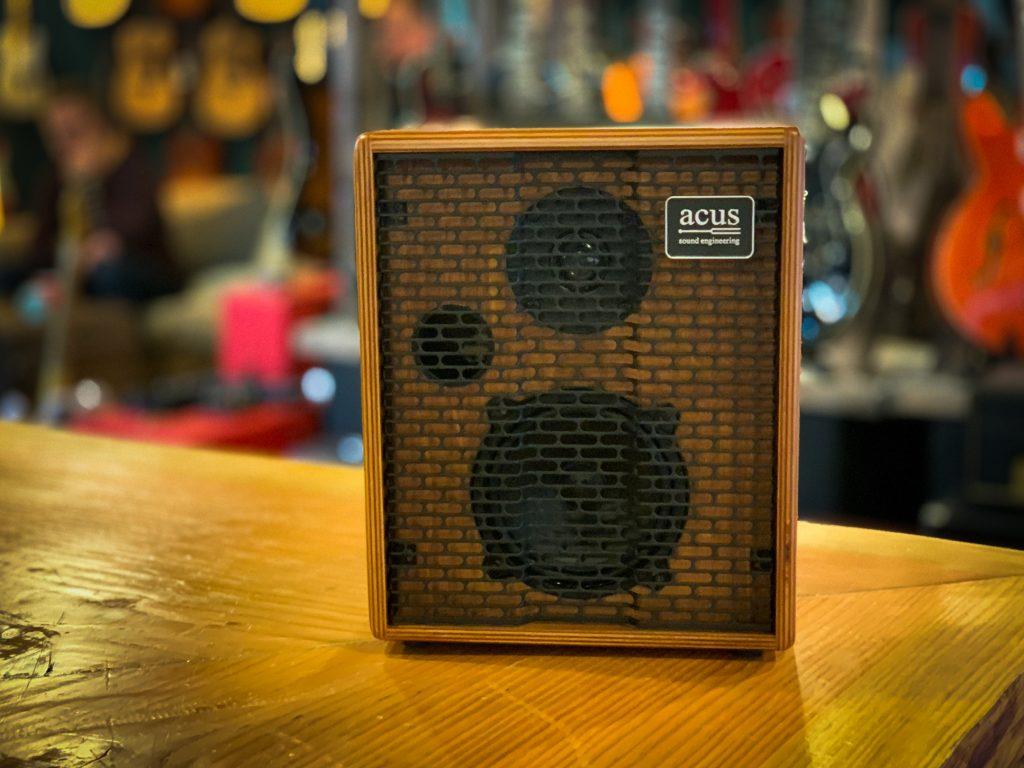 Acus One For Strings 5T (Acoustic)
One For Strings 5T is a 60W acoustic guitar amplifier.
Equipped with 2 separate input (microphone and line) with Gain / Volume controls, 3-band equalizer, Effect send and Master Volume. Thanks to the AUX Input and its volume control dedicated it is possible to connect an mp3 player or iPod. In addition, the One ForString5T amplifier has an output Balanced Direct Output.
+ Free shipping
+ Shipping within two working days
Frequency Response
Max Power Out
System format
Woofer
Tweeter
Sensitivity 1W @ 1m
SPL MAX
Crossover
Woofer size
Tweeter
Cabinet
Construction
Weight
Height
Width
Depth

50 Hz – 20 kHz
75 W
Biamp 2 Vie
40 W
10 W
90 dB
108 dB
Electronic
5"
Compression Tweeter
2 Vie Bass Reflex
Birch Playwood
7 Kg
305 mm
250 mm
270 mm