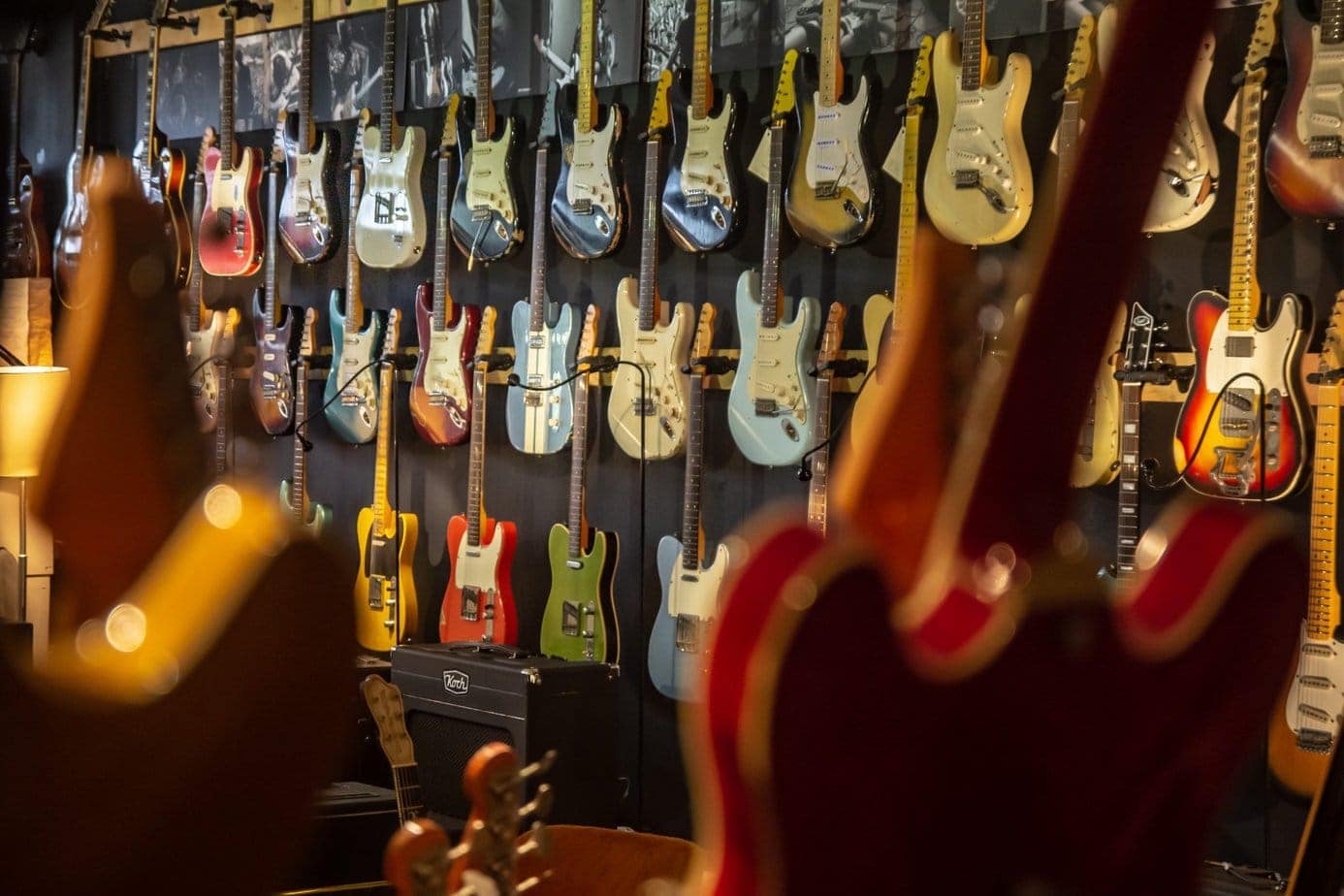 The creative guitar store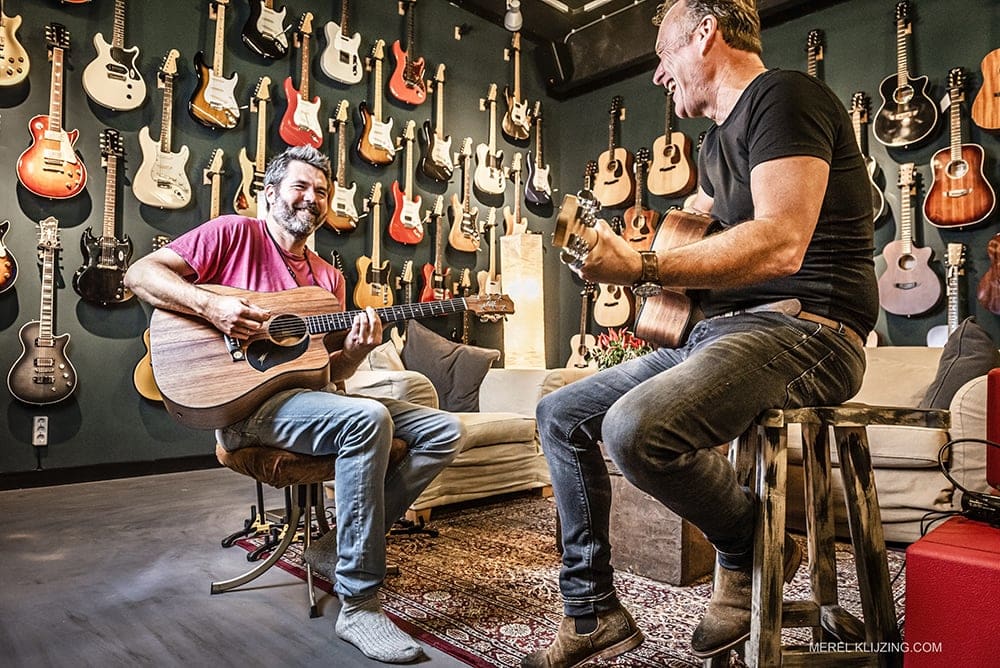 "You don't have to be a great player to love a guitar. But being a guitar lover sure helps to become a better player."
We love, play, build, discover, and sell vintage style guitars.
It all started with the idea of one day building the perfect guitar store; a player's paradise, filled with great guitars, amps, and like minded people who you could jam and explore different sounds with.
With this idea as the blueprint for Kauffmann's, we started our store in 2010?, which gave us the opportunity to share over 20 years of experience, knowledge, and advice with others who share our passion. Today, Kauffmann's has become a place where we help players at any level discover the best possible guitars in every budget category, do in-house repairs, build our own guitars, share stories, jam, and hang out with those that come to visit us.
The many years of building our own custom guitars and touring as professional musicians have given us the expertise to confidently select guitars with the best quality to price ratio. We look past big brand names and 'easy sells' in order to make sure that we offer our customers the best guitar for them. Whether you're a beginner or seasoned professional, we believe that we can expand your horizon as a guitar player.
I am Albert Deinum, guitarist and founder of Kauffmann's Guitar Store. I am a seasoned sessions and studio musician. For over 20 years I travelled, made music and accompanied over 200 musicians.  Being a great musician is just as much about creating sound as it is about being a good guitarist. Coming up withe the right sound at the right time saved the day many times.
While being on the road I fantasized about the perfect guitars store, that I would one day create. First and foremost it would be a friendly meeting place for people who love guitars. You don't have to be a great player to love a guitar. But being a guitar lover sure helps to become a better player. So in my store people who dream about playing guitar are just as welcome as seasoned professionals. 
I love a bit of chaos. I believe it creates creativity. So my store would have to be colorful and overcrowded with gear. My store would be full of surprises. The stuff you couldn't find at other stores. Secondhand gear too. And one of a kind vintage vibe guitars. And that is what I have created. Kauffmann's Guitarstore.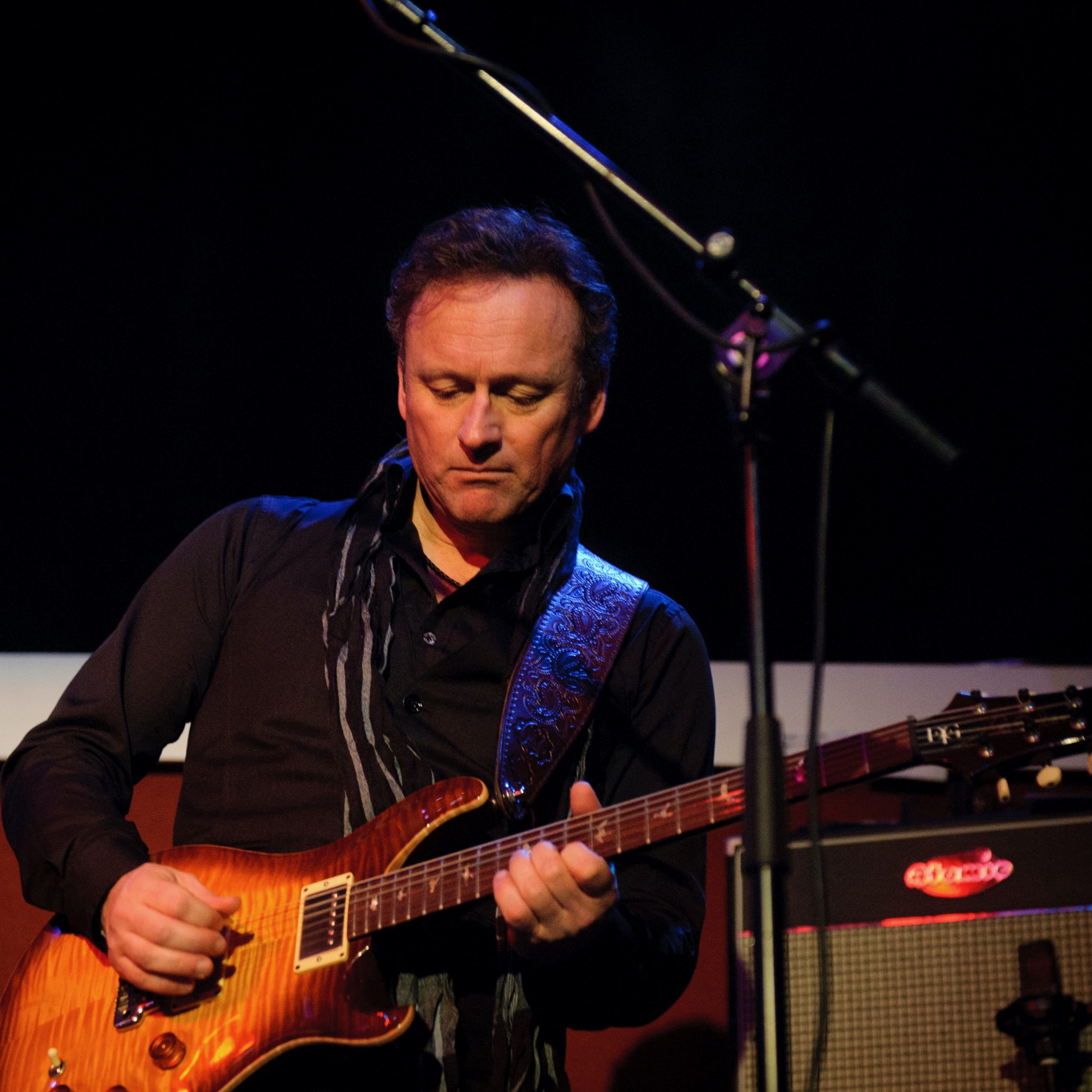 I am Paul guitarist and co-owner of Kauffmann's Guitar Store. I have been playing guitar as long as I can remember. And I have been a vivid guitar aficionado (a much friendlier word than nerd) from the moment I could comfortably  afford to be one. So i spent many a year looking for guitars, amps, sounds and knowledge. And in that search I stumbled upon Kauffmann's Guitar Store.
I got to know and like Albert and after a while we decide to start a guitar rental company together. We called it Rentocaster and it still is a part of our business. We soon discovered that we have different qualities. Albert being from the creative chaos universe and me preferring things a bit more organised. So we decided to team up and run Kauffmann's together. We share a common love for guitars and the believe that the ultimate guitar store is like the ultimate tone. No matter how hard you search it will always be just over the horizon. So we keep searching while enjoying the ride.
Every day we try to make the most out of our contacts with clients, builders and our little team. "Let's make it a great day"
Come visit us and experience a genuine guitar store. Enjoy our living room vibe, over 300 guitars on display and our guitar workshop where we build our own brand of guitars. We are sure you could spent a couple of hours with us without getting bored. Play anything on display and share your thoughts with us. 
Looking forward to see you,
Albert & Paul